Bakehouse Close is the site of Carfax Close, home to Alexander Malcolm's print shop. It is here that we see Claire reunited with Jamie after years of separation. Playing host to such a pivotal scene, the close is sure to become one of the iconic locations of Outlander. It is our expectation that Bakehouse Close will compete with the likes Midhope Castle (Lallybroch) and Kinloch Rannoch (Craigh na Dun) as the favourite destination for fans.
Considered, by many, to be the best preserved Old Town close in Edinburgh, Bakehouse Close gives a good impression of what living in the old city must have been like in the 18th century.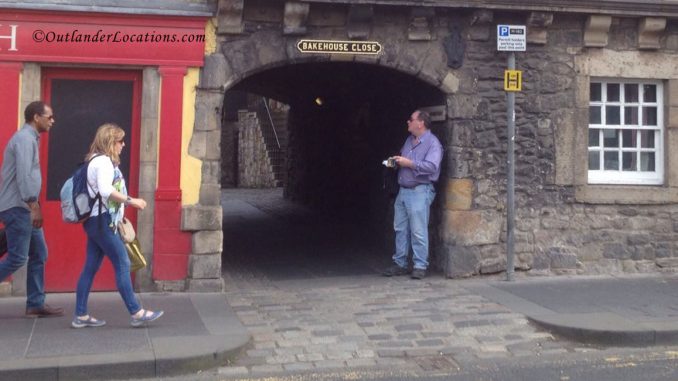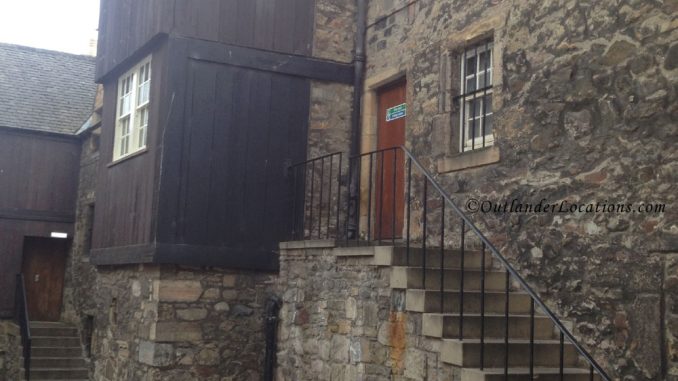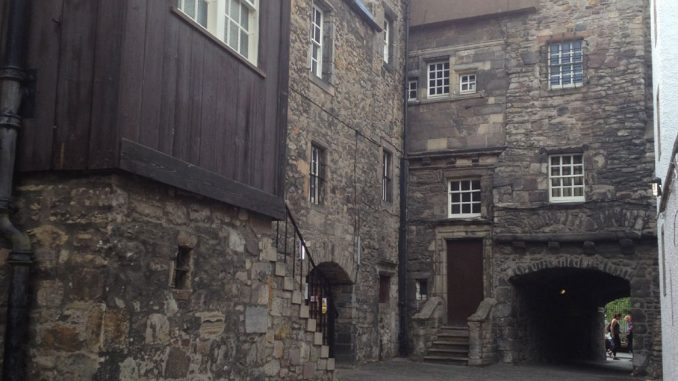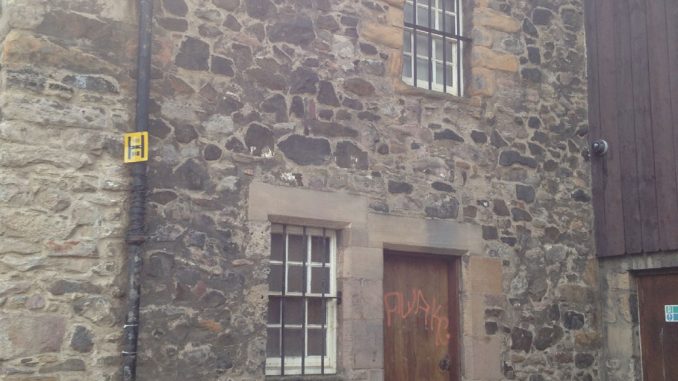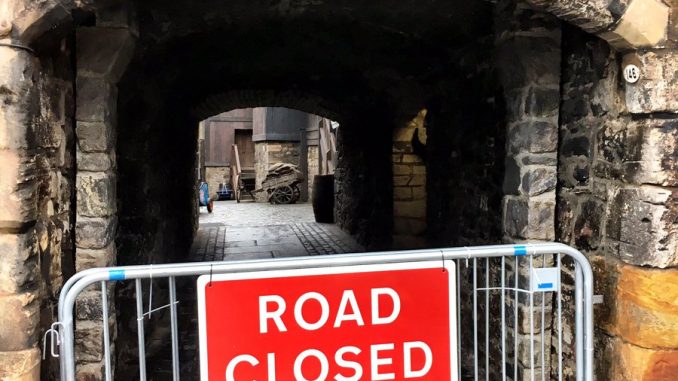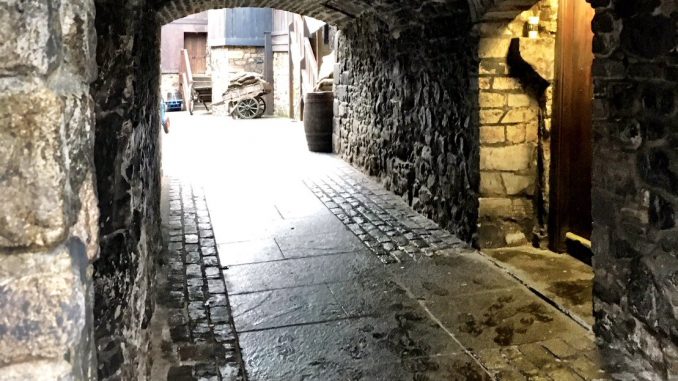 Film set images provided by Hamilton &  Young

How to get to Bakehouse Close
Visiting the close is easy. Located in Edinburgh's Canongate district, and just off the Royal Mile, it is best reached on foot. Interested Outlander fans can find the entrance to the close on the Royal Mile, uphill from the Scottish Parliament building or downhill from Edinburgh Castle.
Two buildings that may help you find Bakehouse Close are the Canongate Kirk and the Museum of Edinburgh. The entrance is adjacent to the museum and directly across the road from the Kirk.