Located just over 10 miles north of Perth, Ballathie Wood is one of the sites used in Outlander season 4 as Frasers' Ridge. It is also know as Ballathie Bluebell Wood, or more recently, Kinclaven Bluebell Wood.
Seen in episode 4, 'Common Ground', the wood is best remembered for the 'witness trees'. These are the two large trees on the edge of Jamie and Claire's land, one of which Jamie marks with a carving of 'F.R.'.


Our research points to the trees being well known features of the local landscape. We therefore strongly urge anyone looking, but unable to find, the trees to seek directions from any of the friendly locals.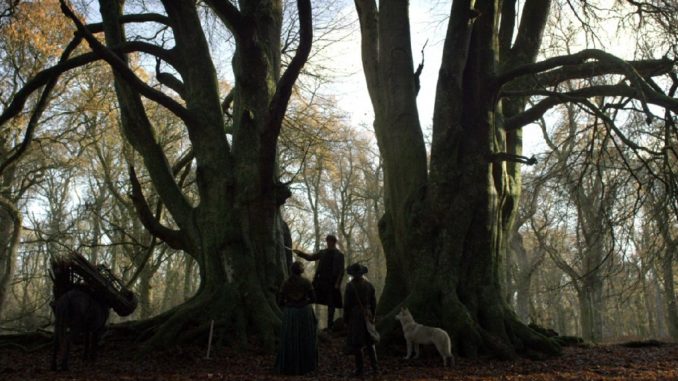 Image by Starz.