The Abercairny Estates were used in season 4 of Outlander. Three days of filming took place here, using a set built from scratch to represent an American 'southern' plantation house. This turned out to be (as we suspected) River Run, the plantation in North Carolina owned by Jamie's Aunt Jocasta.
Abercairny, and The Abercairny Estates, has been home to the Moray family for over 700 years. When not being used as a film set, it is a popular venue for hosting weddings and other events as well as being a site for agriculture and conservation. The owners offer regular open days, which sound ideal for visiting this new Outlander location.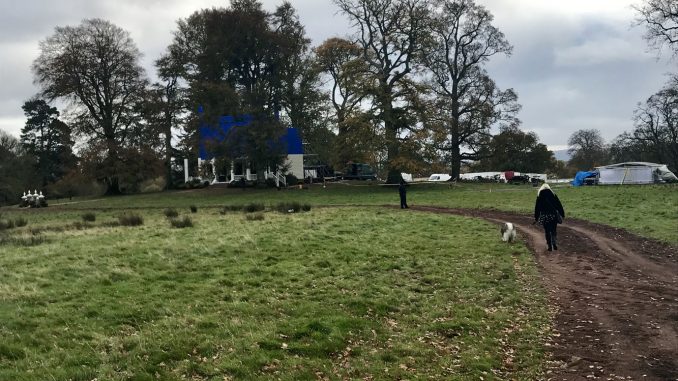 Only the front of the house was built, the set being used solely for outdoor scenes. Our understanding is that everything we see inside River Run was filmed back at the studio.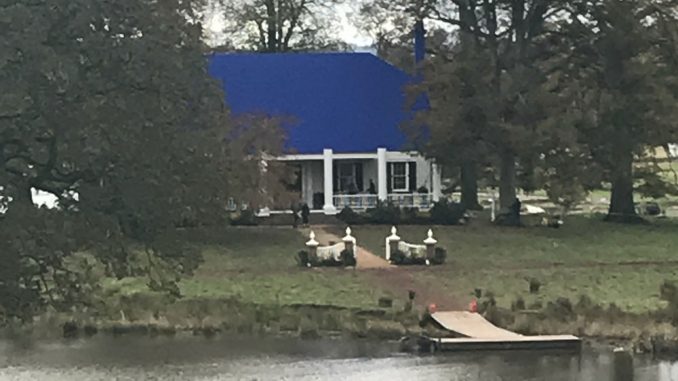 The design team also had to add the jetty and walkway up to the house.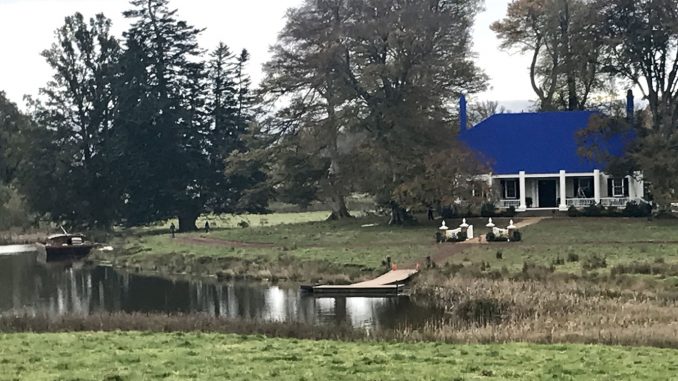 The blue screen allowed for a second floor to be added to the house using CGI. Similarly, the width of the house was extended on both sides to make it look more impressive.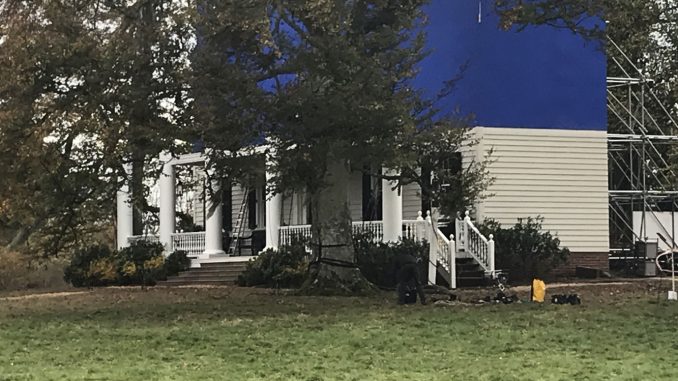 As we expected, 'River Run' was re-built on Abercairny Estates for scenes in Outlander season 5. It appeared in episode 5.06, 'Better to Marry than Burn'.

How to get to Abercairny Estates (Estate Office, Abercairny, Crieff PH7 3NQ)
The easiest option for reaching this locations is by car. However, options also exist for those going by bus. The nearest city is Perth, but we will also look at travel options from Edinburgh where we suspect most tourists will be based.
By car : Leave Edinburgh and follow the M90 north over the Queensferry Crossing. When approaching Perth, you will come to a roundabout. Take the second exit, which directs traffic north towards Inverness. After about 1 mile, follow the slip road to the left, following the signs for Crieff. At the mini-roundabout, take the first exit and follow the A85 for 10 miles. You will see the hamlet of New Fowlis. After passing these buildings, turn left at the second gateway which will lead you to your destination.
By bus (and train) : By far the most straight forward public transport option is to travel to Perth (train is quickest), then take the 15 or 34 bus to Abercairny. Visitors should be aware that the public transport option will take up to an hour longer than by car (2.5 hours compared to 1.5 hours).
Website : http://www.abercairny.com/
Film set  images provided by Louise Marwick.