Outlander has used many great locations from the very start. It opened with the scenic town of Falkland as Inverness. We were later introduced to Kinloch Rannoch as the ever-memorable Craigh na Dun, Doune Castle as Castle Leoch, Culross as Cranesmuir, Midhope Castle as Lallybroch, and many more. From start of the season, to the end, it has been a never-ending richness of amazing filming locations.
Glencoe
Appearing in the opening credits, Glencoe is a beautifully rugged area in the Scottish highlands. Although not appearing in any scenes, the area is typical of the highlands, and is rich in Jacobite history.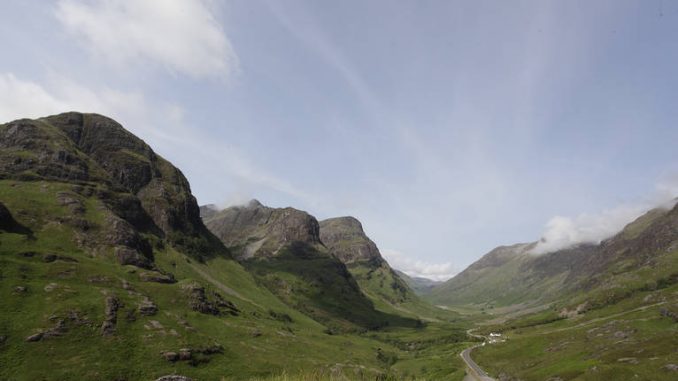 Falkland / Inverness
Falkland is an idyllic town in Perthshire, used as Inverness. An easy drive from Edinburgh and Dundee, this is a stunningly beautiful place contains all the 'Inverness' locations we remember being used in episode 1. And you can stay at or eat at the Covenanter Hotel (aka Mrs Baird's B & B).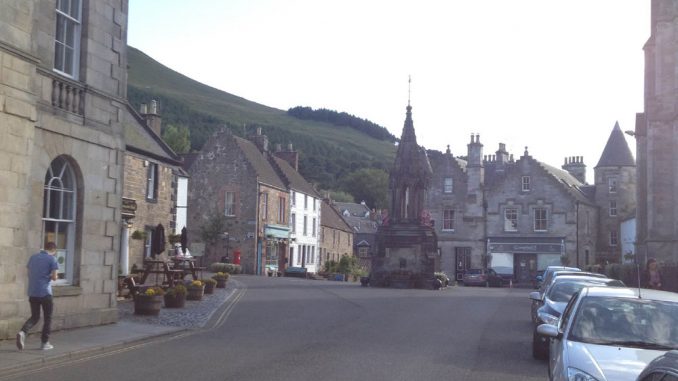 Kinloch Rannoch / Craigh na Dun
The location of Craigh na Dun, the stone circle that throws Claire back to 1743. Find out where it is, and how to get there.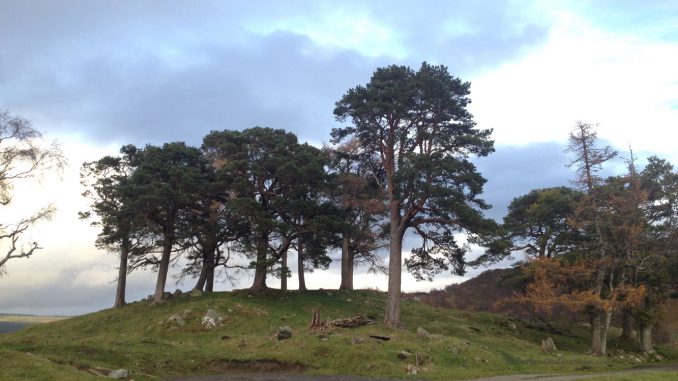 Dunmore Park House
Claire nursed wounded soldiers during World War 2. This ruined house in Falkirk was used as the field hospital where she was stationed.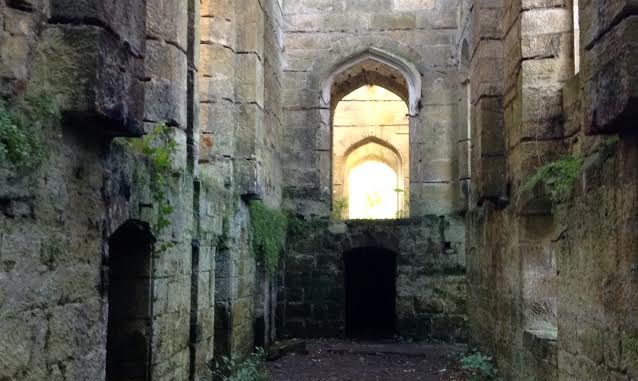 Midhope Castle / Lallybroch
Midhope castle, a 16th-century tower house near Queensferry in Scotland, was the location used for the memorable Lallybroch. It's hidden away, off a side-road, but is well worth finding.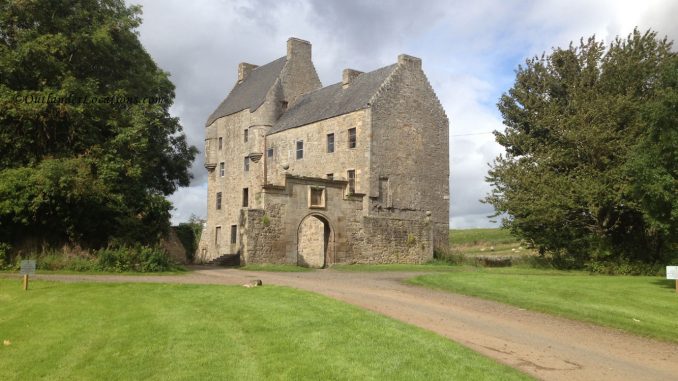 Doune Castle
Previously used in Monty Python and the Holy Grail, this popular site plays the part of Castle Leoch, seat of the Clan MacKenzie.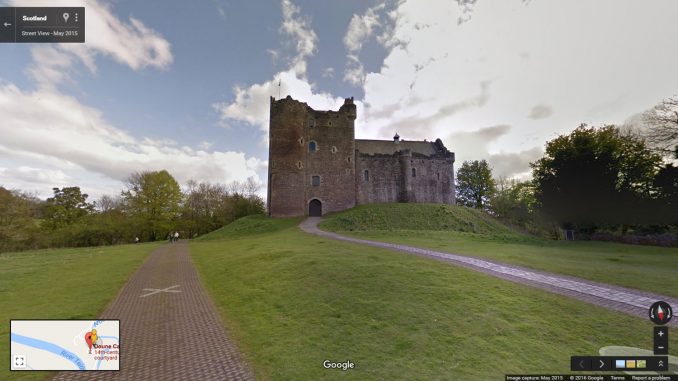 Bo'ness & Kinneil Railway
We are introduced to Bo'ness & Kinneil Railway in episode 3 of Outlander season 1. It is here that Frank says goodbye to Claire as she heads off to war.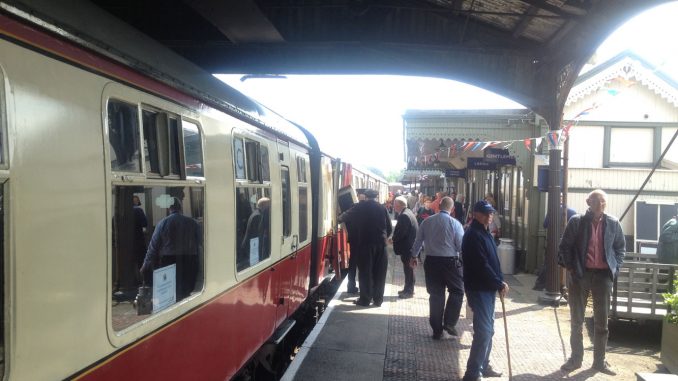 Glencorse Old Kirk
Located south of Edinburgh, this church in Midlothian, near the Pentland Hills, is where Claire and Jamie tied the knot.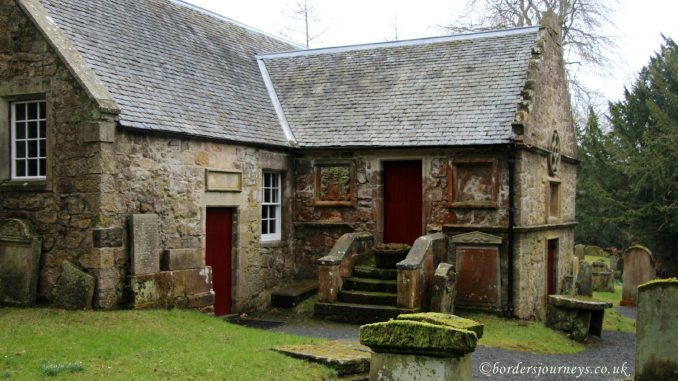 Culross / Cranesmuir
Culross is used to represent Cranesmuir, the town next to Castle Leoch where Claire meets Geillis Duncan and local priest Father Bain. Not surprisingly this stunning village is protected, owned by the National Trust for Scotland.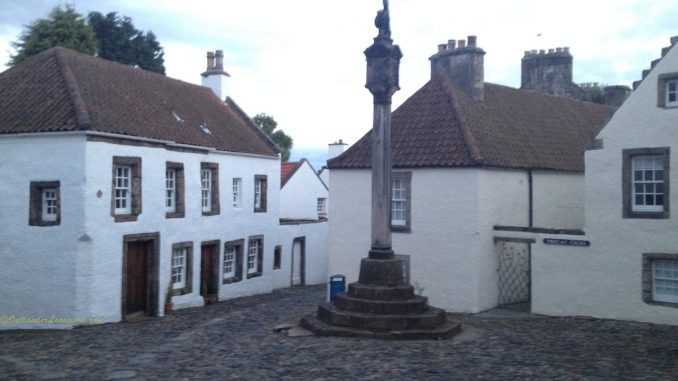 Culross Palace
The palace in Culross, once visted by King James VI, has been used in episodes of both season 1 and season 2 of Outlander.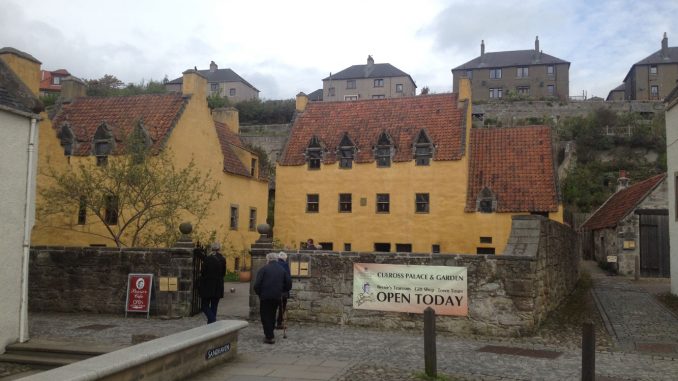 Culross West Kirk
The ruin of the West Kirk near Culross is the location for the Black Kirk, in season 1's "The Way Out".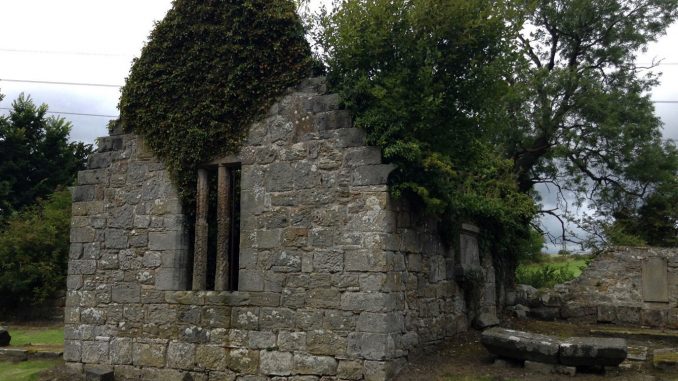 Glasgow City Chambers /
City of Westminster's Register Office
The location used for Frank's proposal to Claire was outside the Glasgow City Chambers.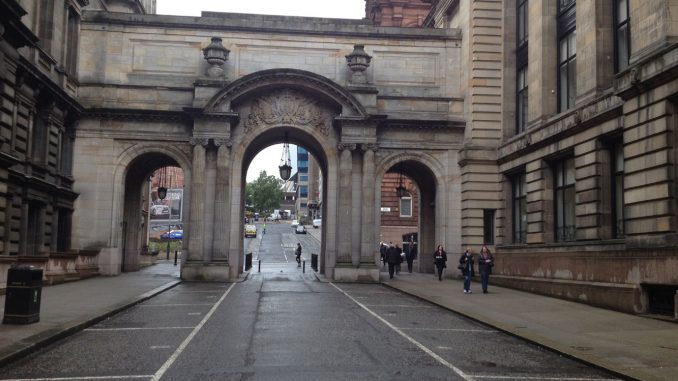 Ivy Cottage
This derelict building, owned by the University of Stirling, was used as a Clan Mackenzie property in Rent.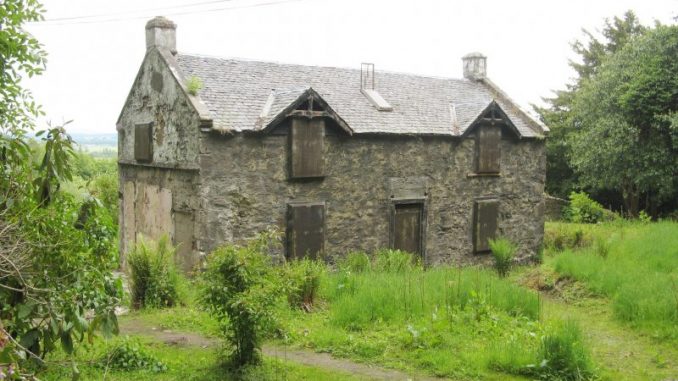 Highland Folk Museum / MacKenzie village
The village at the Highland Folk Museum was used to represent the village from where Dougal and co. collected rents for the clan.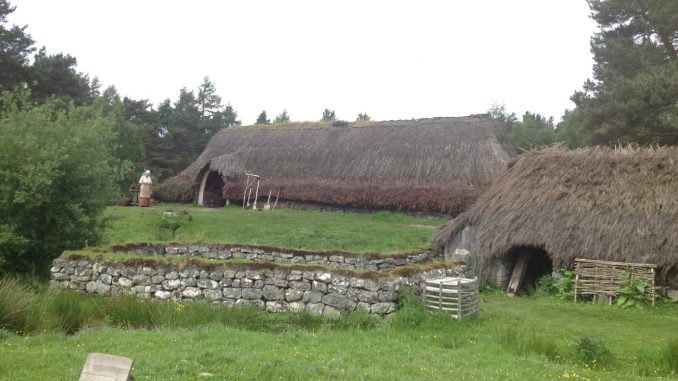 Blackness Castle / Fort William
Overlooking the Firth of Forth, the impressive Blackness Castle was used a the filming location for Fort William, where Jamie receives a whipping from Black Jack Randall.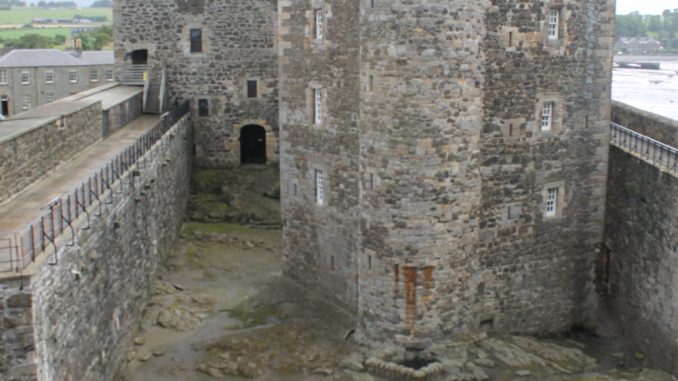 Fannyside Mill
Not far from Wardpark Studio, this 18th century mill is seen in 'Rent' when Claire tells a joke at Rupert's expense.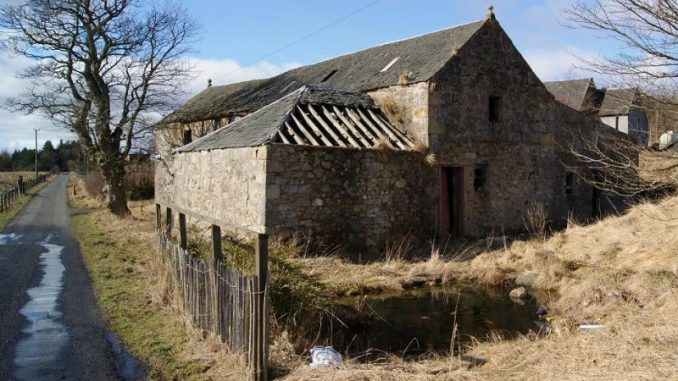 Blairadam House
This private residence was used as the village of Brockton in The Garrison Commander.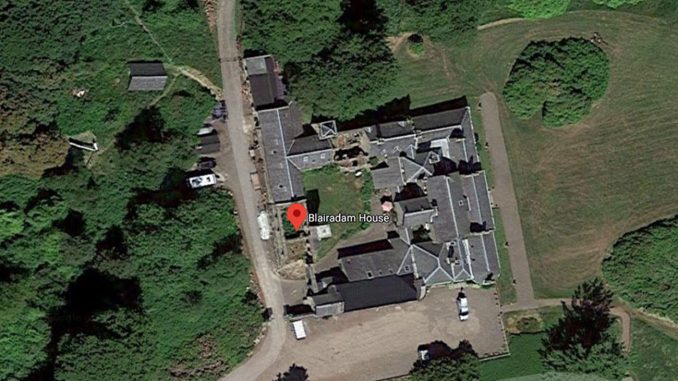 Linlithgow Palace / Wentworth Prison
Wentworth Prison, where Jamie is taken and assaulted by Black Jack Randall, is portrayed using the Linlithgow Palace.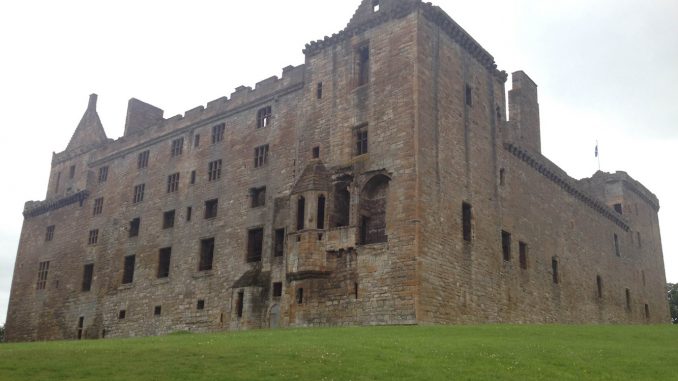 Bamburgh Castle
This English fortress is used as Wentworth Prison seen from a distance.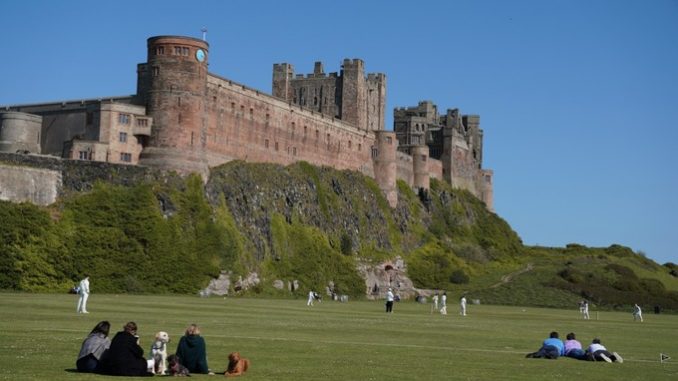 Carlisle Castle
This English castle in the Cumbrian town of Carlisle plays the part of the execution courtyard where Taran MacQuarrie is hanged.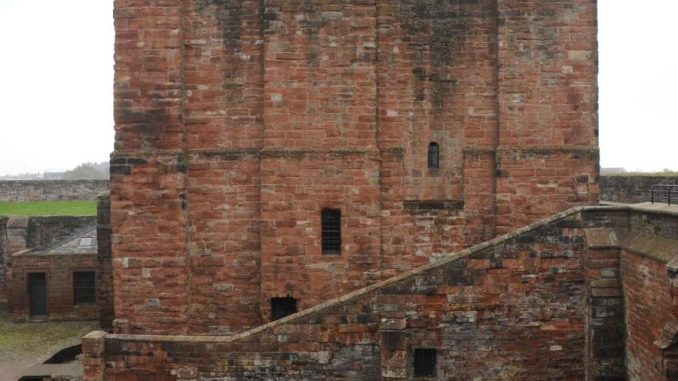 Hopetoun House / Duke of Sandringham's Residence
Hopetoun House is an impressive stately home in Hopetoun, near Edinburgh.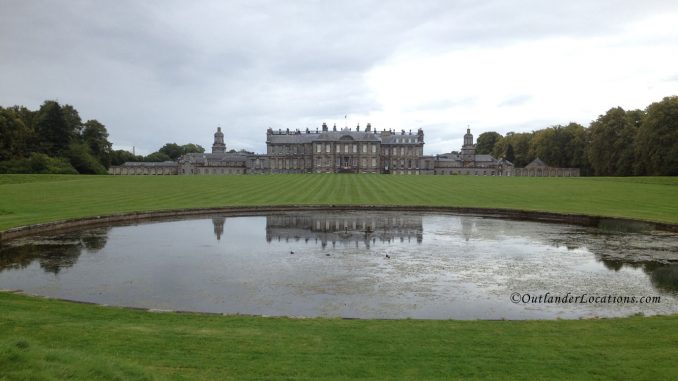 Pollok Country Park and Pollok House
The impressive park on Glasgow's south side is a popular location for Outlander filming.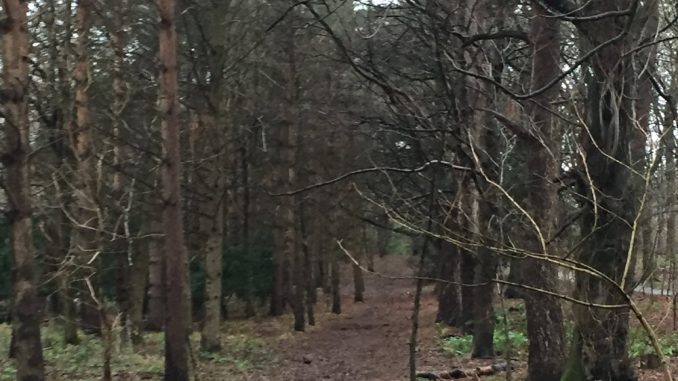 Barskimming Estate
This large estate in Ayrshire was used for scenes where the Redcoats attack The Watch and when Claire and Murtagh meet Dougal in the caves.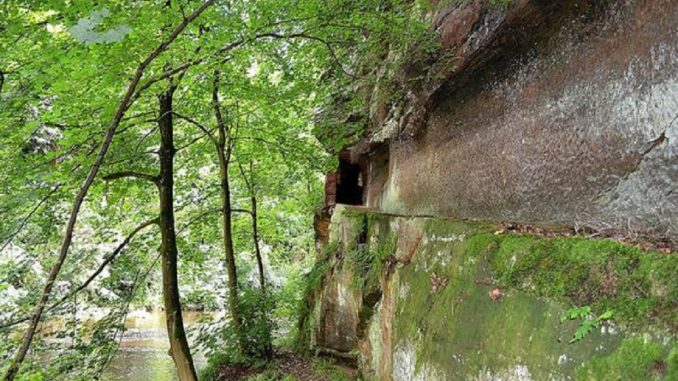 Charlsetown Lime Kinls
While looking for Jamie, Claire and Murtagh find Dougal in a series of caves. The lime kilns in Charlestown were used for filming these scenes.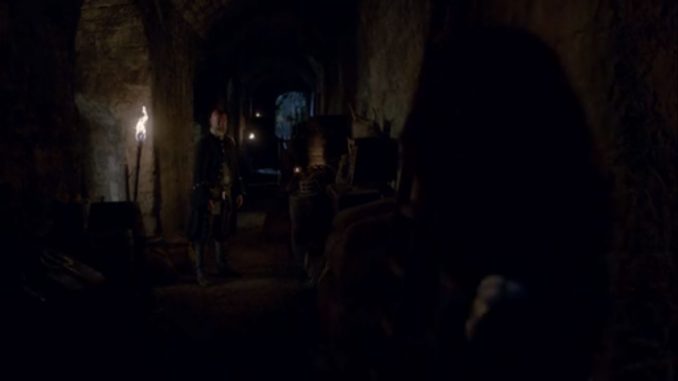 Tibbermore Church
When Claire and Geillis were accused and tried of witchcraft, the Scottish Redundant Churches Trust provided the impressive Tibbermore Church as the venue for their trial.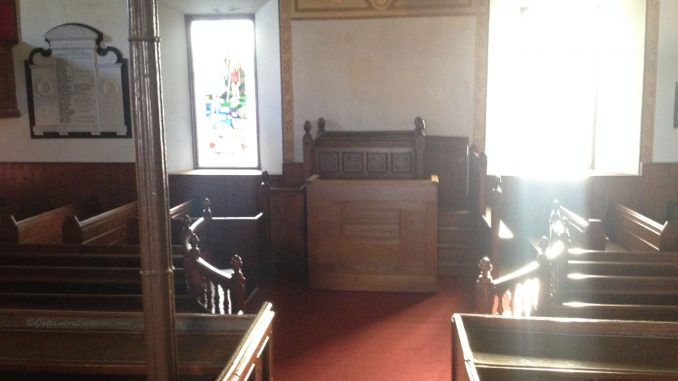 Aberdour Castle
Check out the location used at the final episode of Outalnder season 1 as Abbey of Ste. Anne de Beaupre. Here Claire nurses Jamie's injuries at the hands of "Black Jack".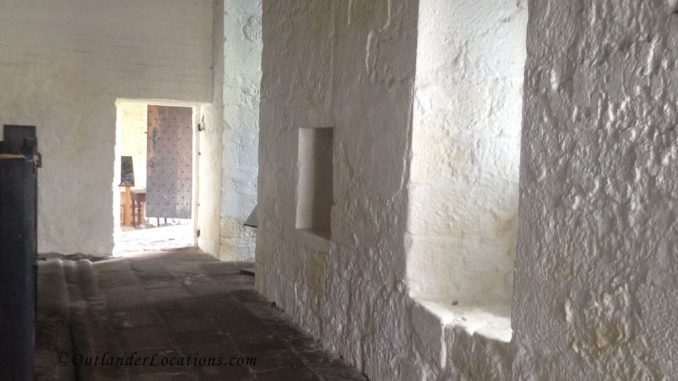 Troon
When Jamie, Claire and Murtagh leave Scotland for France, scenes were filmed off the coast of this west coast town.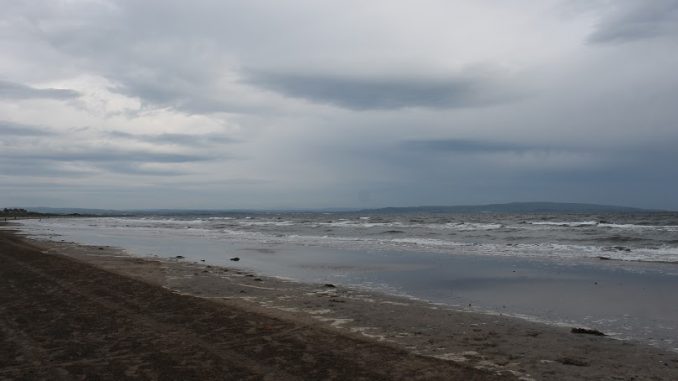 Reaper
The fishing boat Reaper, from the Scottish Fisheries Museum, was used as the Cristabel which takes Claire, Jamie and Murtagh to France.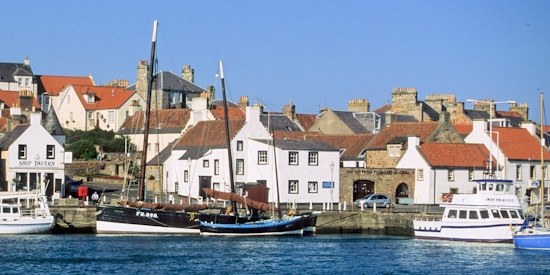 Hunterston House
An impressive stately home in West Kilbride, Scotland, the interior of Hunterston House has been used for many memorable scenes.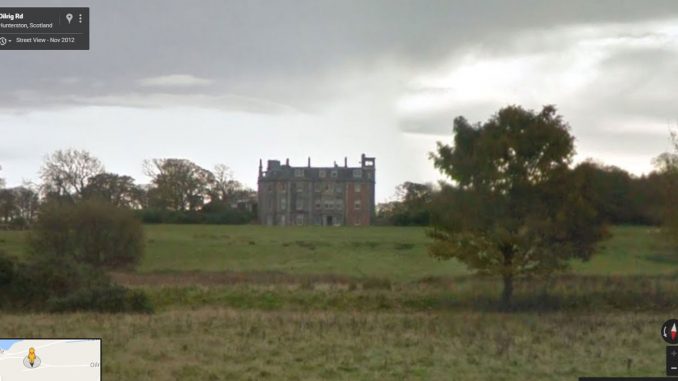 Preston Mill & Phantassie Doocot
This scenic location is used twice in season 1, once as part of the court where Claire and Geillis are accused of witchcraft, and later as part of Lallybroch.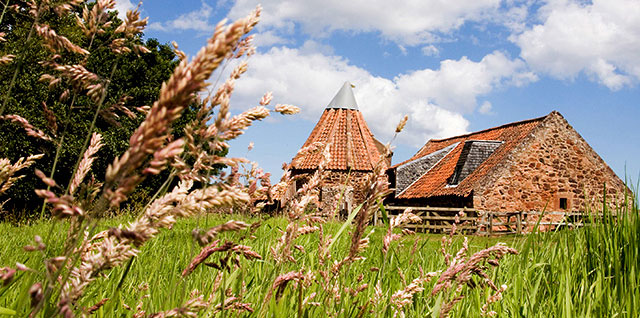 Finnich Glen – Devil's Pulpit
Near Drymen and Loch Lomond this location was used for Liar's Spring, where Dougal asks Claire if she is spy.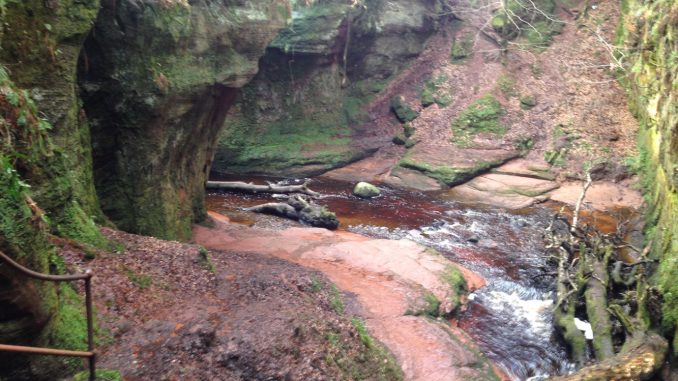 Roslin Glen Country Park
It is here that Jamie argues with Claire after rescuing her from Black Jack Randall at Fort William. He asks her to apologise for disobeying his orders not to wander off, and for the risk put to his friends when they attack the prison to help rescue the Sassenach.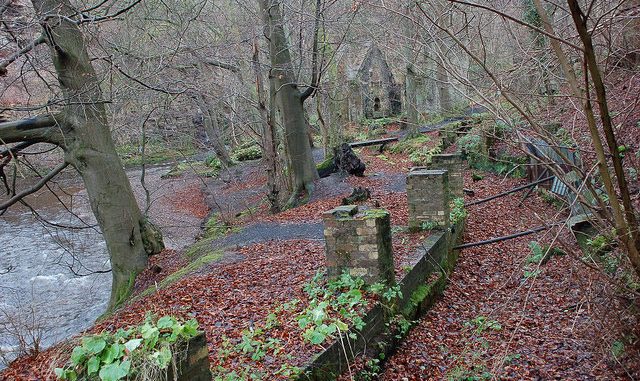 Balgonie Castle
A popular tourist attraction and wedding venue, Balgonie Castle features in episode 15 of the first season of Outlander. The hall and courtyard were used to represent the home of MacRannoch, near Wentworth Prison.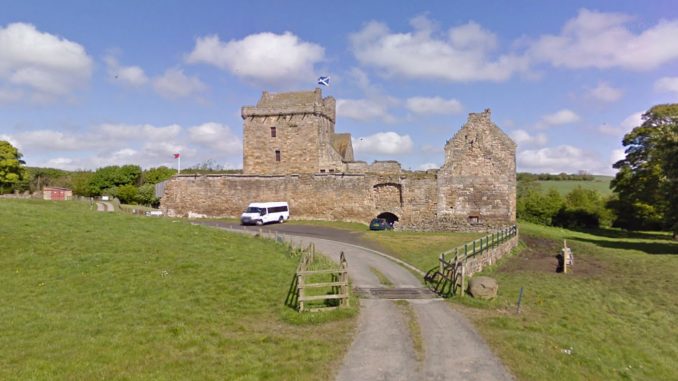 Tulloch Ghru
Featuring in the first episode of season 1, this wooded area in the Cairngorms National Park is where Claire first meets Jamie, Dougal and the Mackenzies.