Used in season 1, episode 5, Rent,  Fannyside Mill is seen briefly when Claire tells a joke about Rupert's left hand being jealous of his right hand. it can be seen in the background, near to the clansmen.
Fannyside Mill is a, now-derelict, 18th century corn mill located east of Cumbernauld, close to Fannyside Lochs.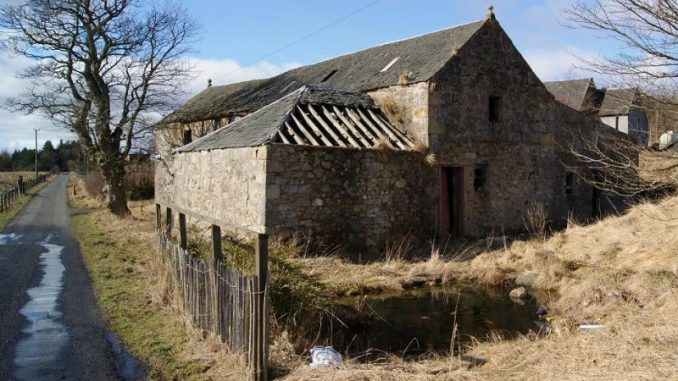 Similar to may buildings of such age, Fannyside Mill is a listed (protected) building. Alongside other buildings of national significance, Historic Environment Scotland have cataloged the site, their records being available at canmore.org. If you want to know more about this work we thoroughly recommend this national resource.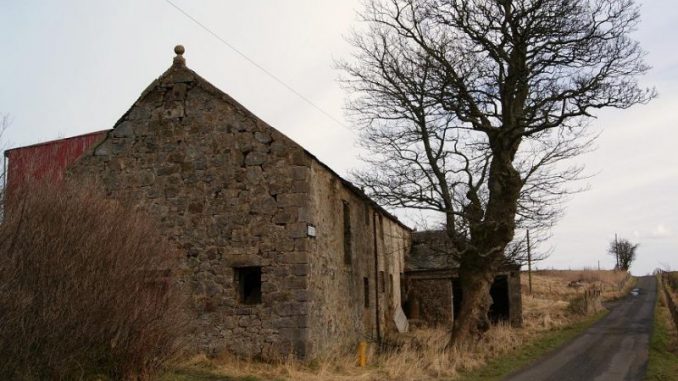 Image source : canmore.org