We are introduced to the Charlestown Lime Kilns in season 1 of Outlander episode, The Search. Clairie and Murtagh are given a message about the whereabouts of  Jamie. When they arrive they meet Dougal, who is using the caves as a store for smuggled goods and weapons.
The lime kilns (or limeworks) date back to the 18th century. Built by Charles, 5th Earl of Elgin, they were a complex of 14 kilns that was one of the largest of its type in Scotland at the time. By supplying quicklime for both agriculture and construction, it provided an important contribution towards the industrial revolution in Scotland.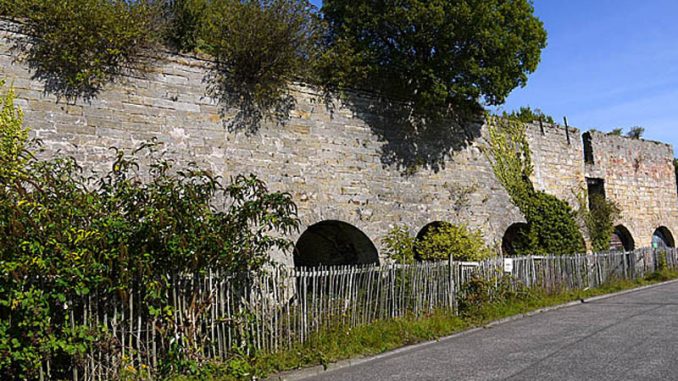 Photo © Dr Richard Murray (cc-by-sa/2.0)
Initially, 6 kilns (shown above) were built in the 1750s. Another 8 were built a short time later. All 14 kilns operated until 1956. Most of the kilns complex is closed to the general public, being fenced off for safety reasons.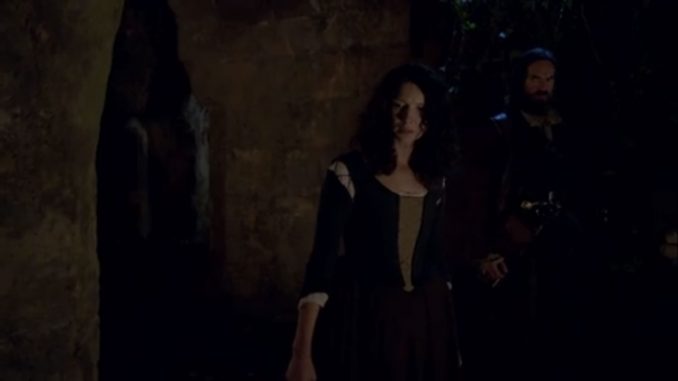 Preservation work is being carried out by Historic Environment Scotland to repair the site and make it safe for future public access.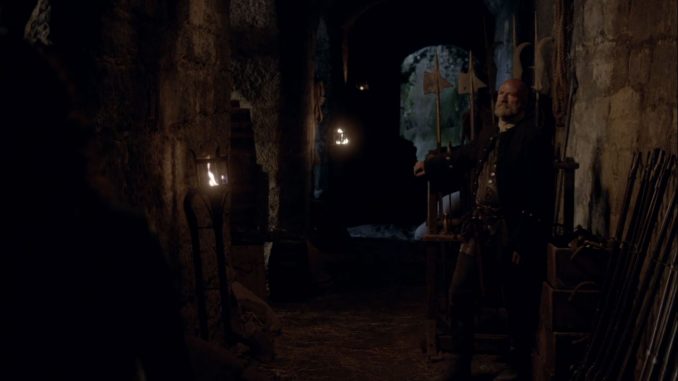 We can't imagine that anyone would be put at risk, so assume that the Outlander cast and crew working in the lime kilns were located in a safe area.