Aberdour Castle, in Fife, plays the part of the Benedictine monastery, Abbey Ste Anne de Beaupre. It is here that Jamie recovers from his injuries at the hands of "Black Jack" Randall. In Dragonfly in Amber, the Abbey is located on the north coast of France. However, in the TV series, where this scene is moved to the first series, the Abbey is in Scotland, and Claire tends to Jamie prior to them leaving Scotland.
Aberdour Castle is located in the village of Easter Aberdour in Fife, Scotland. With a hall house dating back to the 12th century, it is arguably the oldest castle in Scotland. It is easily accessible by car or train.
Different parts of the castle were used, including the stables, gallery and kitchen.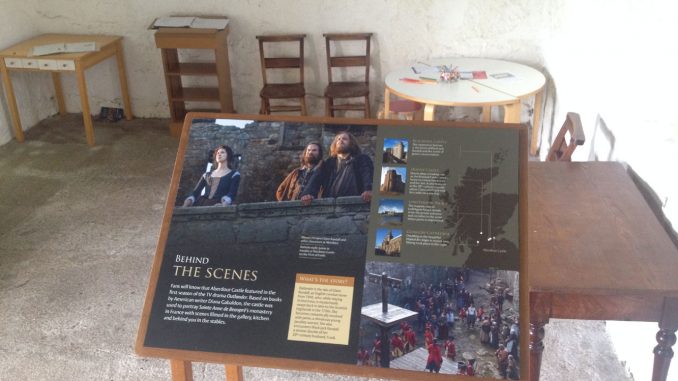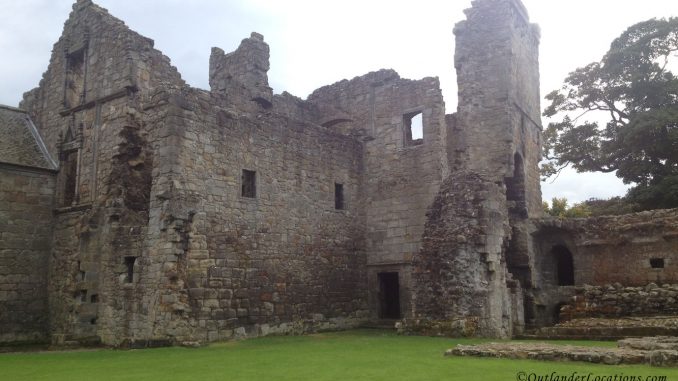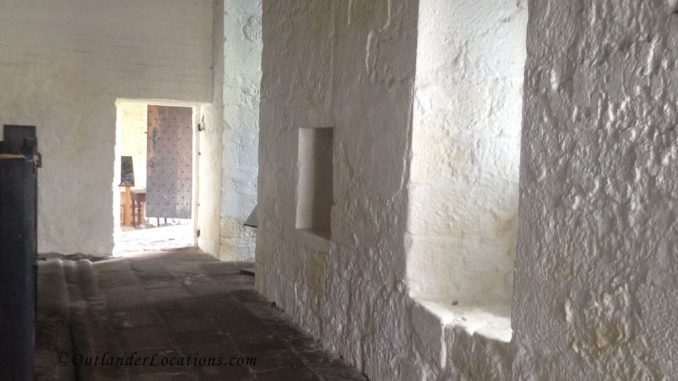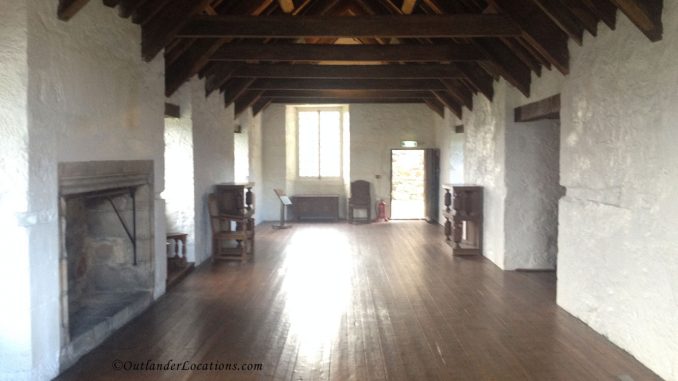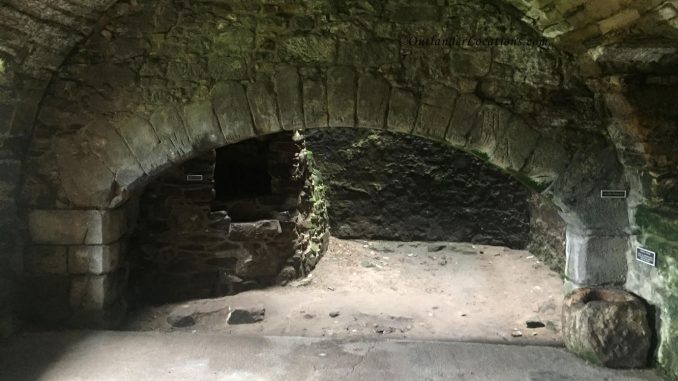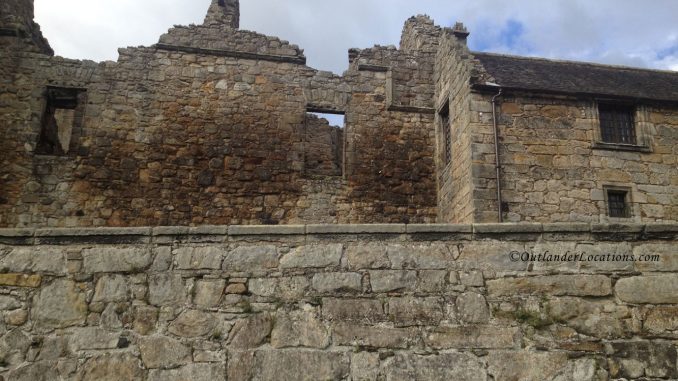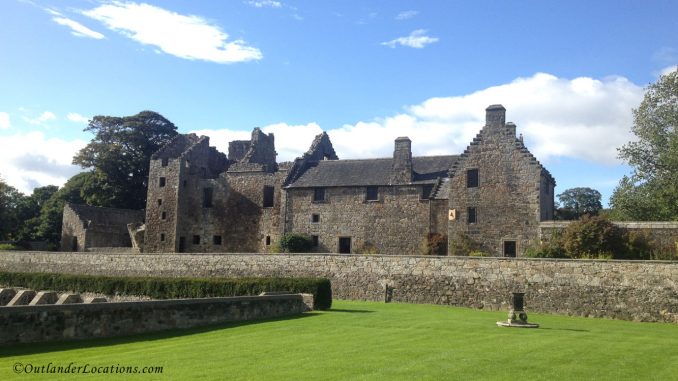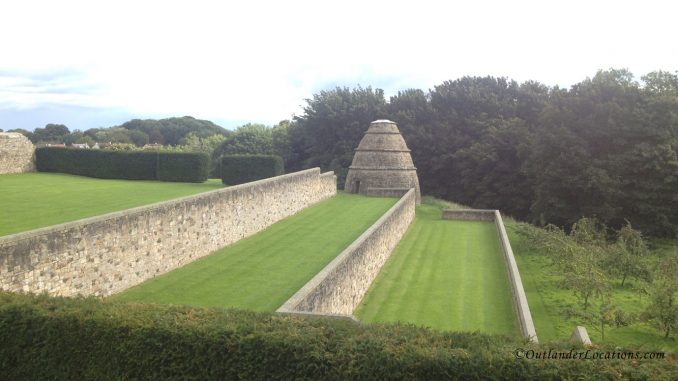 Opening times and prices :
1 April to 30 September : Monday to Sunday, 9.30 a.m. to 5.30 p.m.
1 October to 31 March : Monday to Sunday, 10 a.m. to 4 p.m.
Adult : £6.00
Child aged 5–15 : £3.60
Child under 5 : FREE
Student/Senior : £4.80