Glencoe appears in the opening credits of every Outlander episode. With stunning mountainous scenery, it provides a perfect example of the rugged beauty of the Scottish highlands.
Glencoe has a dark and bloody history. Many will have heard of the massacre of Glencoe, the infamous government-sanctioned killing of members of the MacDonald clan by the British Army. The MacDonalds had failed to met the deadline to pledge allegiance to the new king. To set an example to other clans, 120 men from the Earl of Argyll's Regiment of Foot were billeted to the area and ordered to kill the clans folk.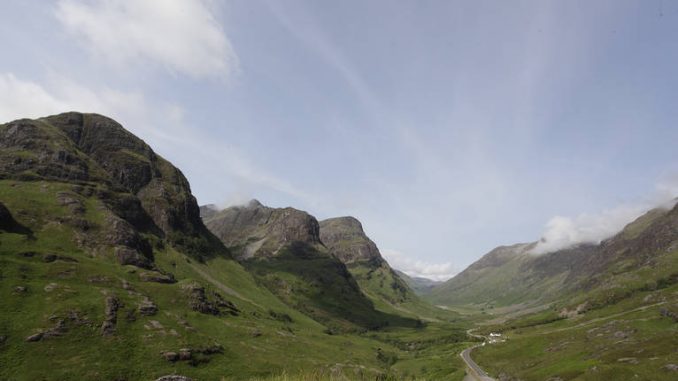 Image provided by National Trust for Scotland.