Used for various scenes, including those as Reverend Wakefield's home, Hunterston House, in West Kilbride, was used in seasons 1, 2 and 3.
Starz aren't the only production company to use Hunterston House. Over recent years the house has played host for productions including The Young James Herriot, Vincent Van Gogh – Painted with Words, The 39 Steps, Rebus, Sherlock Holmes, Child of Air and The Glencoe Massacre.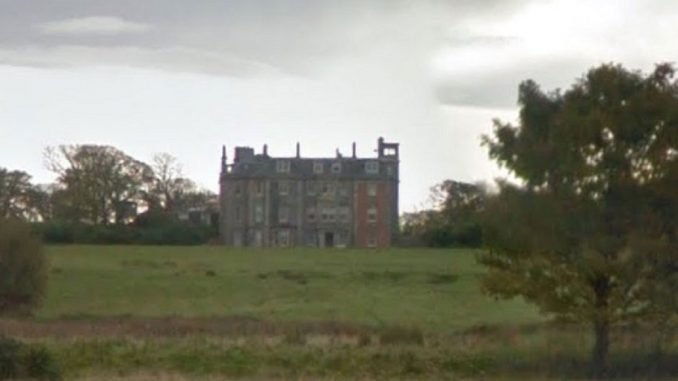 Access to Hunterston House is restricted. Only members of the Hunter clan are allowed to visit. However, they do make [rare] exceptions and invite the occasional polite and interested fan and show them around the house. Our friend, Andree Poppleton, was one such lucky fan.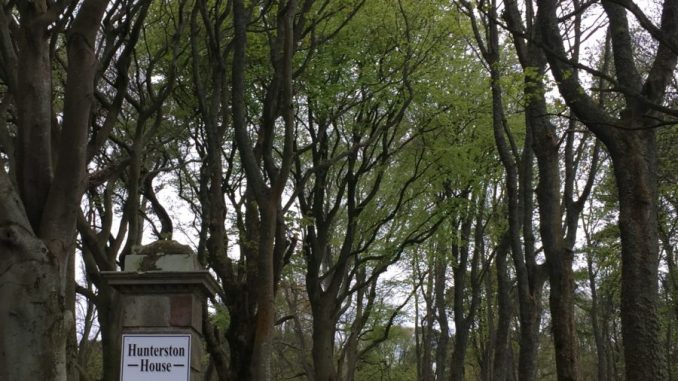 Until we found out otherwise we thought that Claire and Frank's room at Mrs Baird's was at the Covenanter Inn in Falkland. It was actually filmed in an upstairs bedroom at Hunterston House.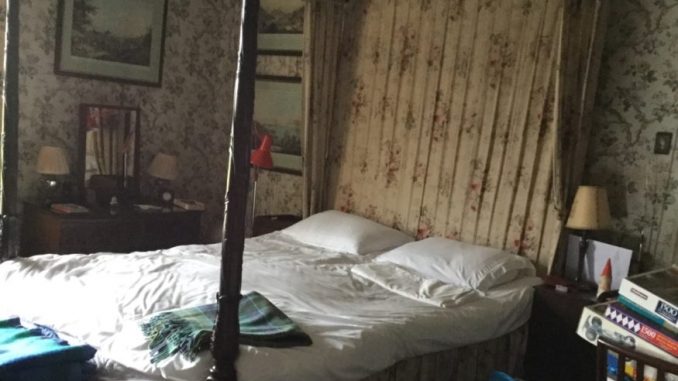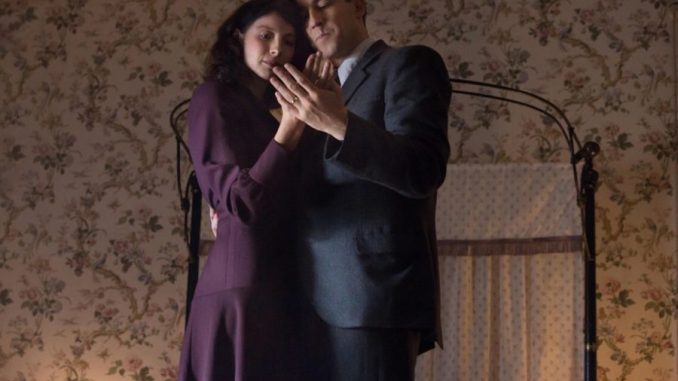 Downstairs there are a few rooms that are immediately familiar from seasons 1 and 2. Below, we can see Reverend Wakefield's sitting room. It is here, season 1 that Frank and the Reverend discuss the Randall family history, then in season 2 talk about Frank being 'father' to Claire's child. At the same time we also see wee Roger, when he asks for a biscuit. It is also here that the Reverend's funeral reception is held, and Bree first confronts Claire about Jamie.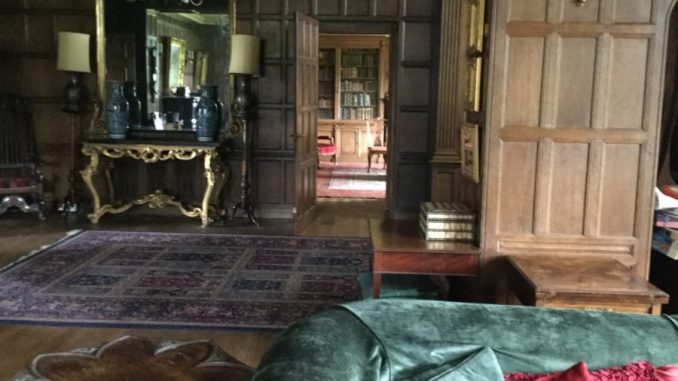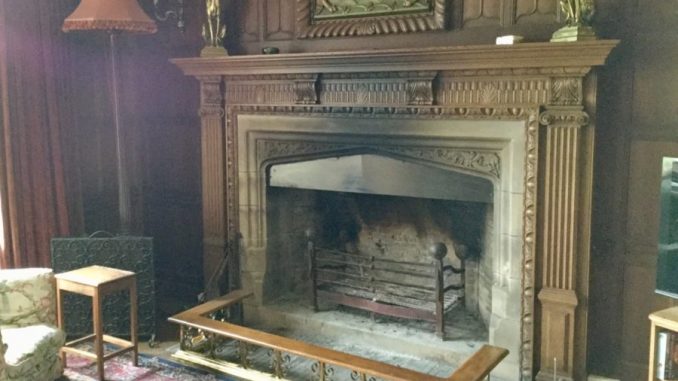 The reverend's library will be memorable from many scenes. As well as being where Claire, Bree and Roger research Jamie, it is here that Frank and the Reverend discuss Claire's return and where we first meet adult Roger (with the school children) .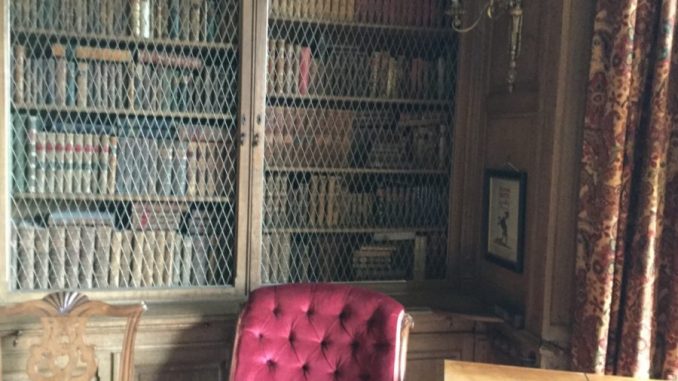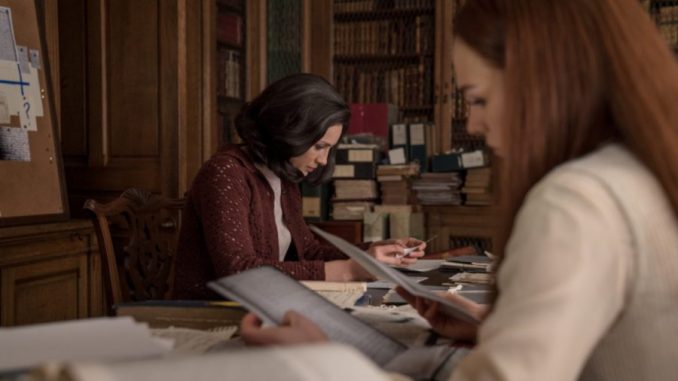 Outside of the main living area, another room of significant interest is the kitchen. It is here that we meet Mrs Graham, the Reverend's housekeeper, who reads Claire's tea leaves.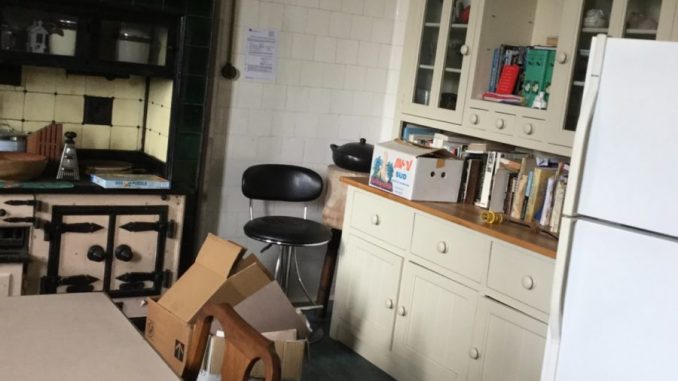 The kitchen had to undergo some significant 'dressing' before filming. As well as having to cover the tiles with wallpaper, various fittings and furnishings were replaced with more timely items.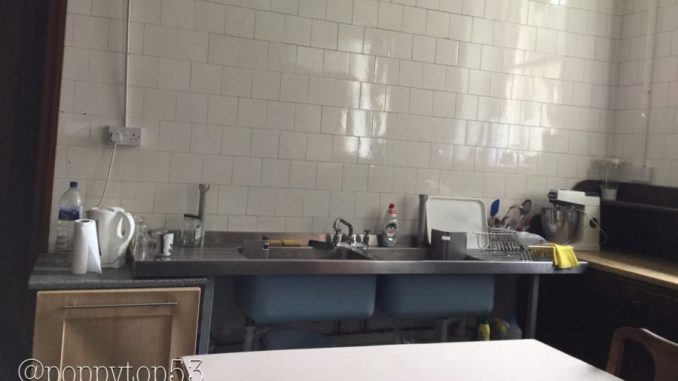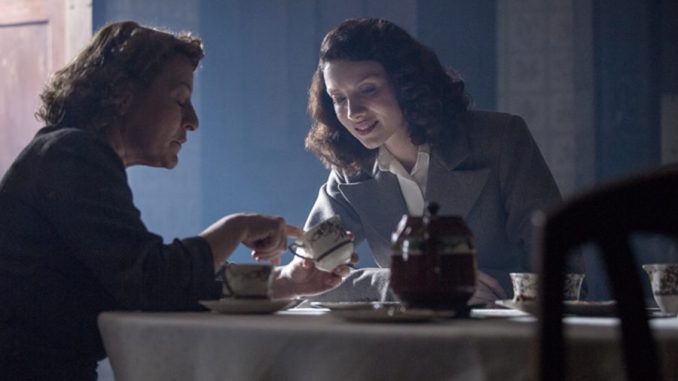 Also of interest is the room where Frank and Claire talked through the night, agreeing that they should raise her child together as theirs.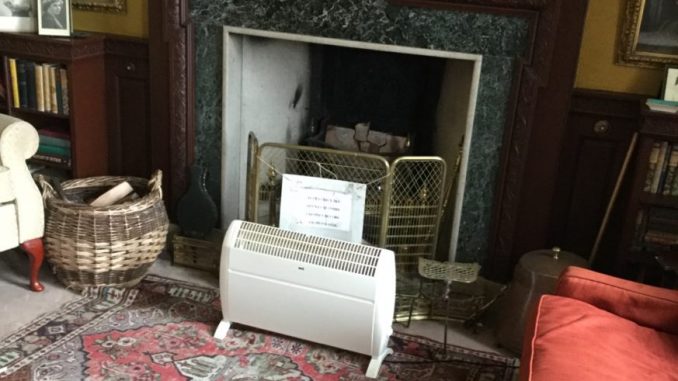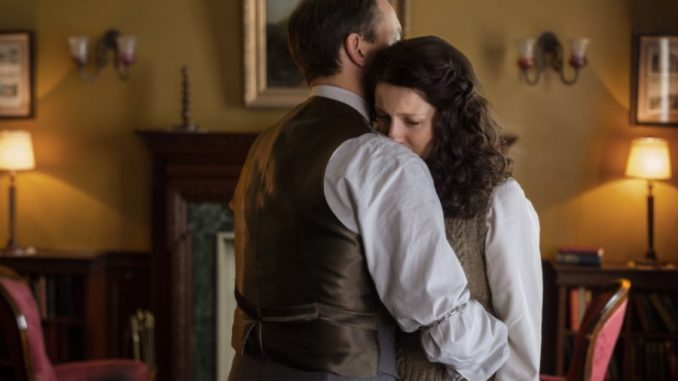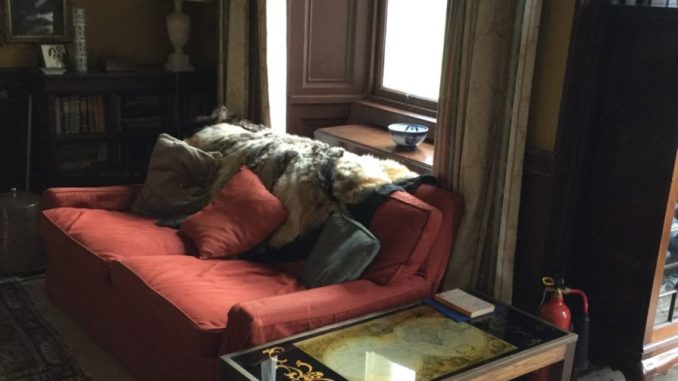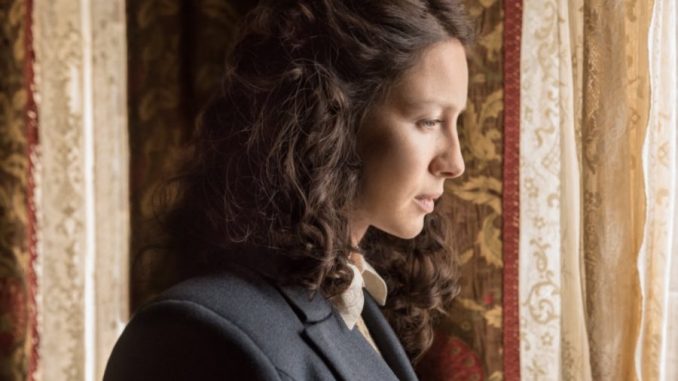 The building in which Frank goes crazy and smashes up a lot of wooden boxes is located next to Hunterston House.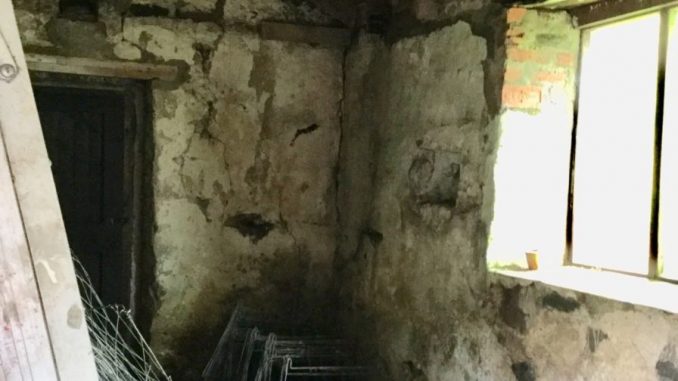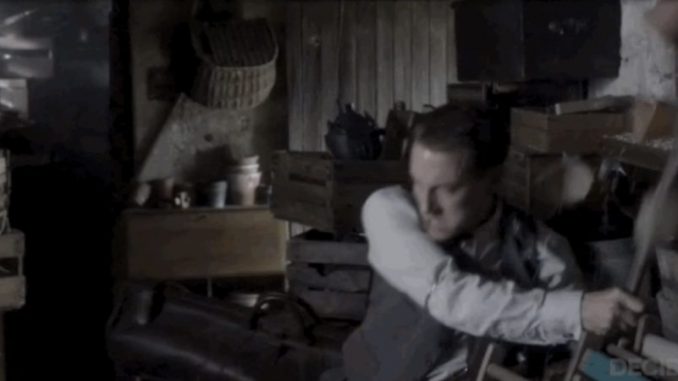 Back in the house there is one last room so far used in Outlander. This is an L-shaped room. The room is apparently very popular with film crews, the shape being ideal for allowing them to film while keeping their cameras out of shot. It has been used for three separate scenes – Claire comforting Fergus after his rape at the hands of Black Jack, Murtagh and Suzette having fun, and Bree and Roger spending time in the attic.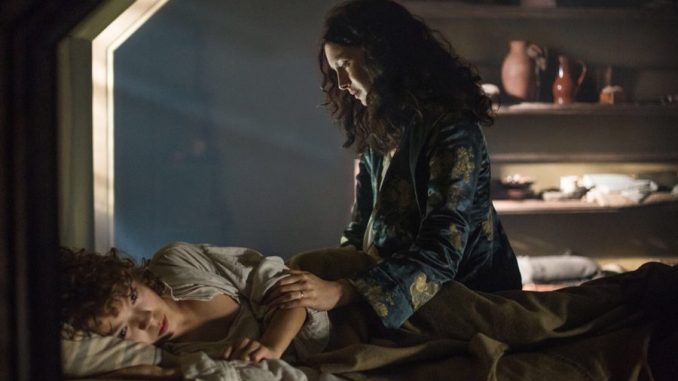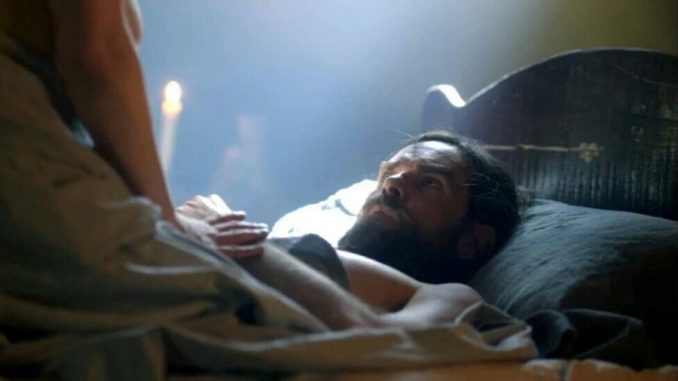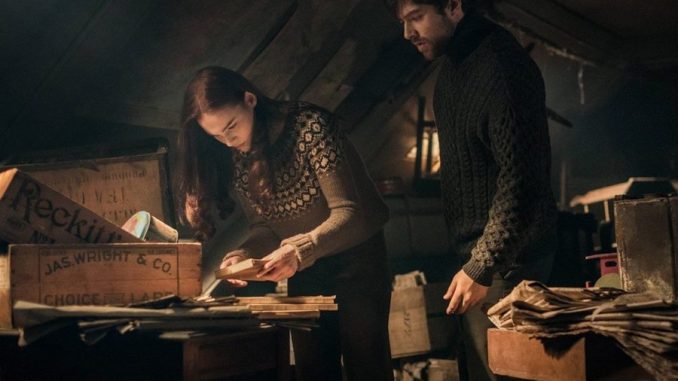 Thanks to our friend and fellow Outlander fan, Andree Poppleton (@poppytop53), for many of the location images above.