Falkland, a small town in Fife, Scotland, was used to portray the city of Inverness. Claire and Frank arrive there on their second honeymoon. While there they meet Mrs Baird, the somewhat mysterious owner of their bed and breakfast, as well as the local minister, Reverend Wakefield.
Just like the Outlander version of Inverness, Falkland is a quiet, friendly town on the edge of some fantastic Scottish scenery. Like Frank and Claire, you can drive into town and park on High Street across from Mrs Baird's B & B (the real life Covenanter Hotel). As well as going in for a drink or a meal, you can also stay in one of the hotel rooms, including that rented by Frank and Claire.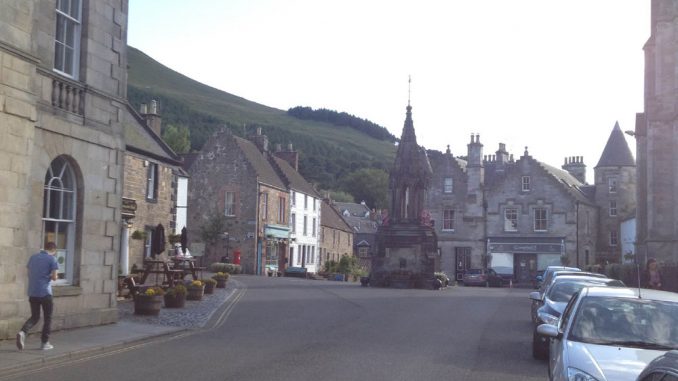 The Covenanter Hotel is believed to be named in honour of Rev Richard Cameron, a local Covenanter who was born a short distance along the High Street.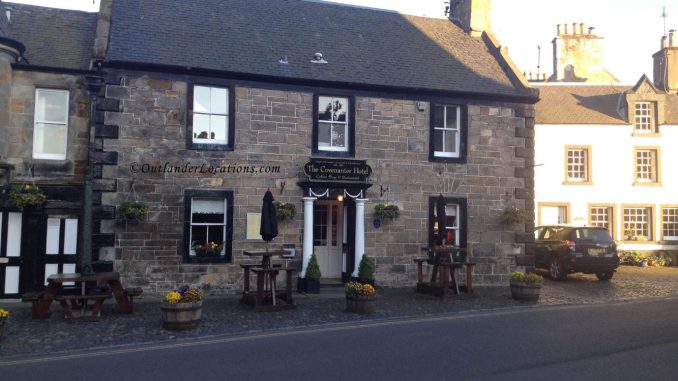 Interestingly, Covenanters were Scots who signed the National Covenant in 1638, opposing the interference of the Stuarts in the affair of the Presbyterian Church. So they would probably not be best friends with Jamie Fraser and many of the Jacobites.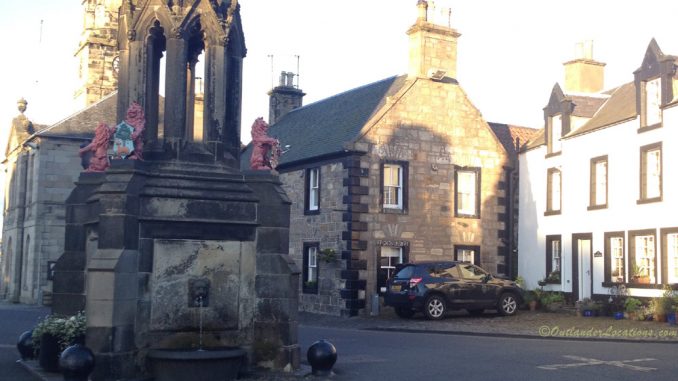 The white house above was the birthplace of Rev Richard Cameron, the Covenanter associated with the hotel we all know so well.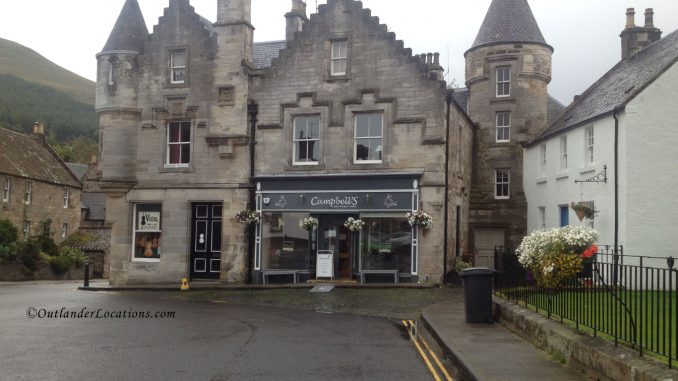 Other streets were used in season 2, in The Hail Mary. Brunton Street, Rotten Row and the mouth of Sharps Close, all within easy walking distance, will be remembered as Inverness in 1746. One of the houses in Brunton Street is recognisable as McGilvrey's Boarding House, where an ill Alex Randall was staying, being cared for by Mary Hawkins. The three streets will be memorable from the scene where Claire and Murtagh walk away from the boarding house.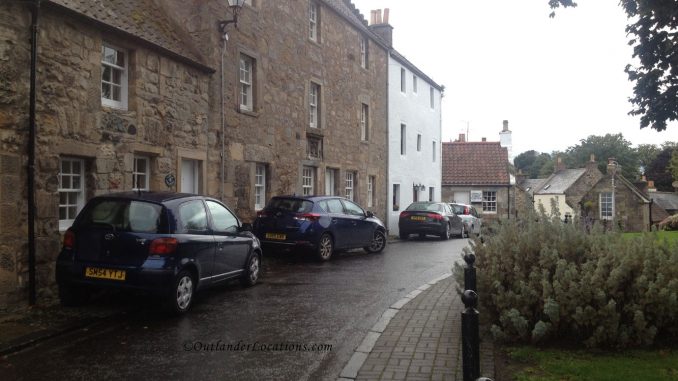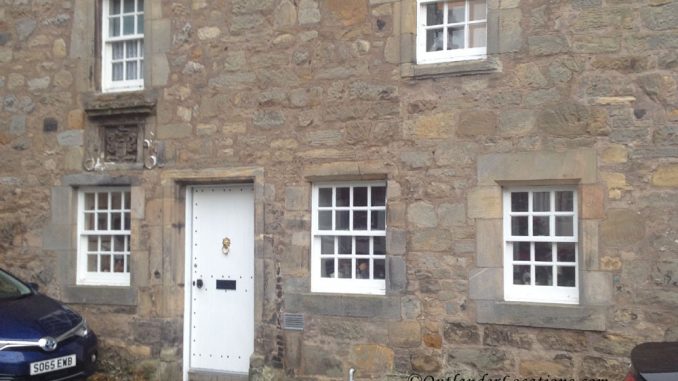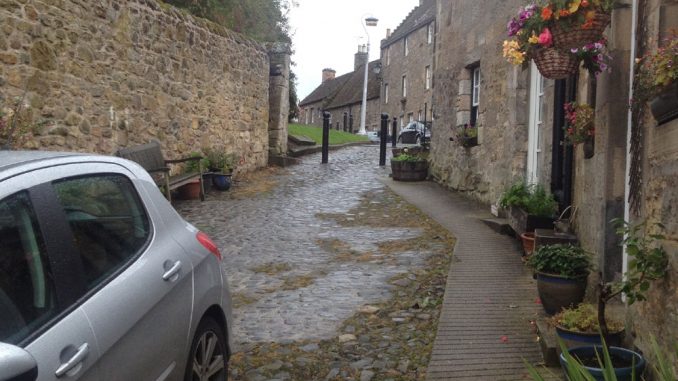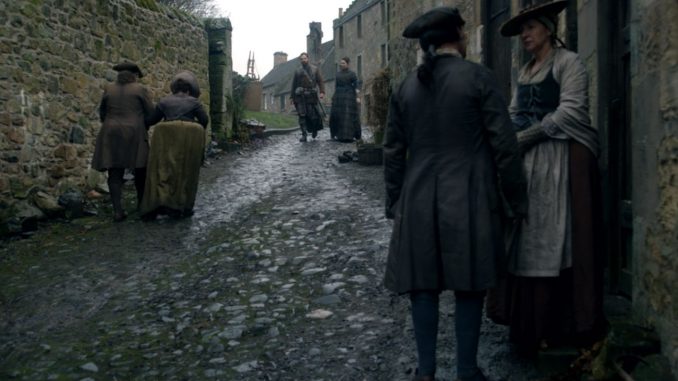 Season 4 filming sent the cast and crew back to Falkland. No new locations were used, but we did see a slightly updated 'Inverness'.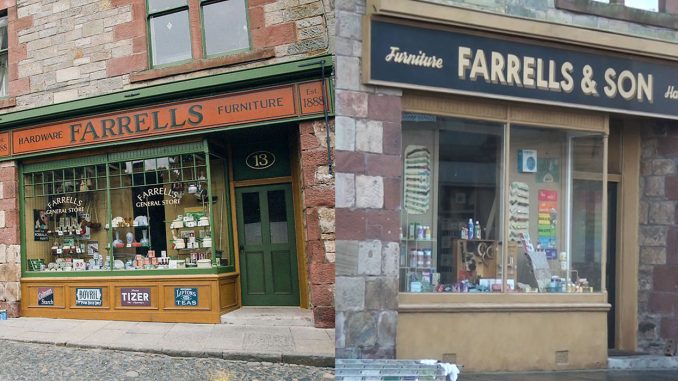 Accommodation in Falkland
There are two hotels in Falkland, both offering a choice of 3 rooms. We haven't stayed in either, but have enjoyed meals in both and found the food and staff of a very high standard.
The Bruce : Located across from Falkland Palace, this is a short (5 mins?) walk from the centre of town.
The Covenanter Inn : Probably everyone's preferred hotel. On a par with its rival, with the added bonus of being a filming location.