Hopetoun House is a large stately home in Hopetoun, near Edinburgh. It has been a generous location, providing scenery for seasons 1, 2 and 3. Fans of Sam Heughan may also be aware that it has appeared in photographs used to promote Barbour.
The house is still in use, and the current resident is Adrian, Marquis of Linlithgow. Lucky for us he is quite happy for the estate to be used for filming.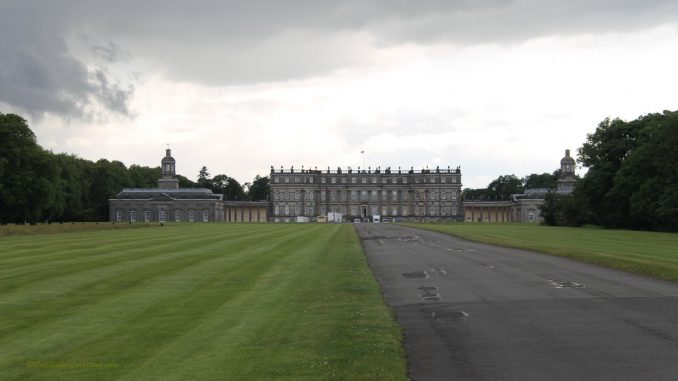 On our first visit, we arrived too late to see around the building. Staff at the house were keen to keep us on the outside of the gate because filming was taking place. We had hoped that it may be Outlander filming, but we can't say for sure one way or the other. And we couldn't get any closer.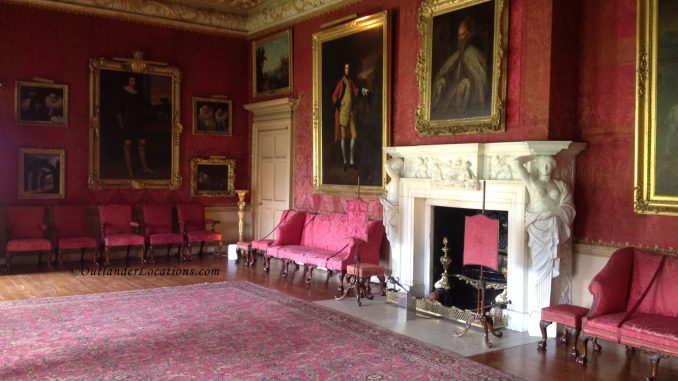 Luckily our second visit was a lot more fruitful. We joined a tour of the house which took us round many of the rooms, including the room where Claire and Jamie meets the Duke to request Jamie's pardon. Upstairs there were two bedrooms used in season 2, including the room (with the white bed) where Mary Hawkins recuperates from her rape.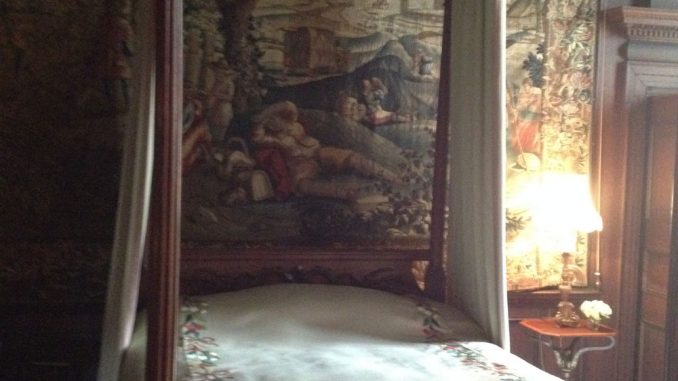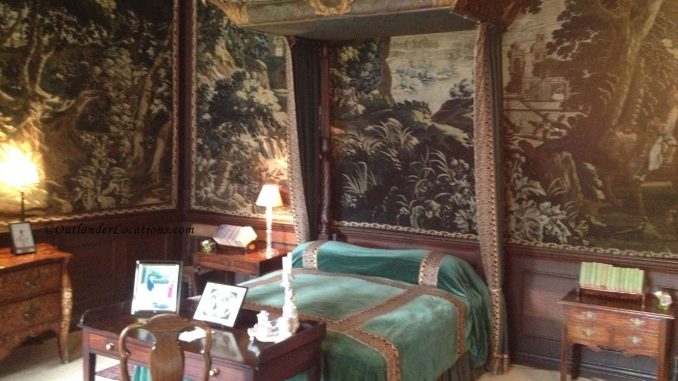 At the end of the tour the guide suggested we visit the viewing platform on the roof. She also pointed us towards a few filming locations around the estate, most of which we were able to see from the platform.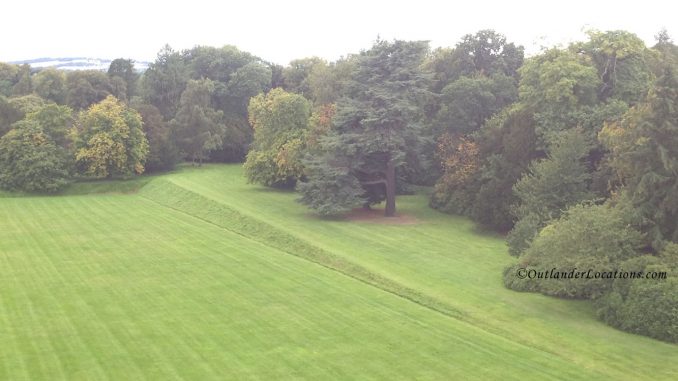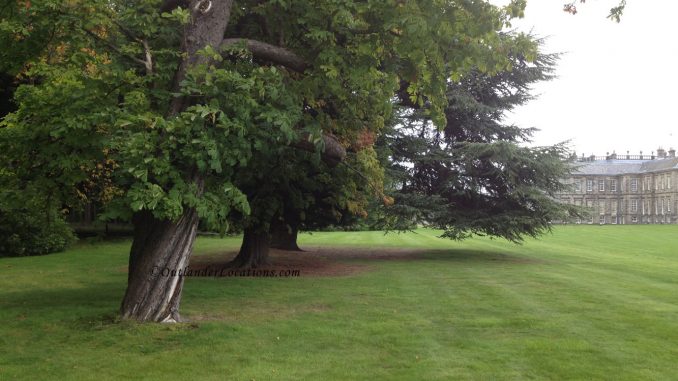 After the viewing platform, we ventured outside. It didn't take long to find the area used for the dual with the McDonalds.  We were also able to see the rear of the house, and how it has been used to represent two mansions. The back has been used to represent the Duke of Sandringham's home, while the front is recognisable as Ellesmere.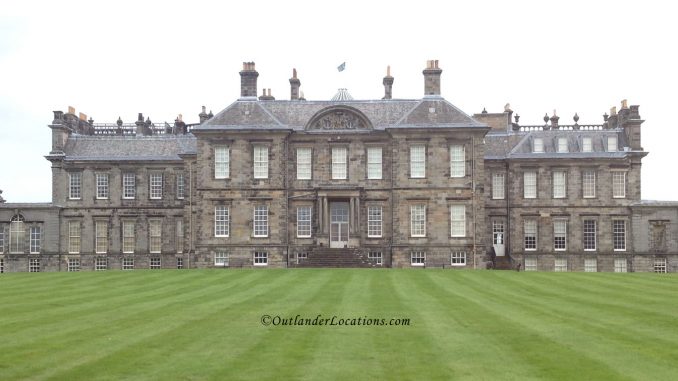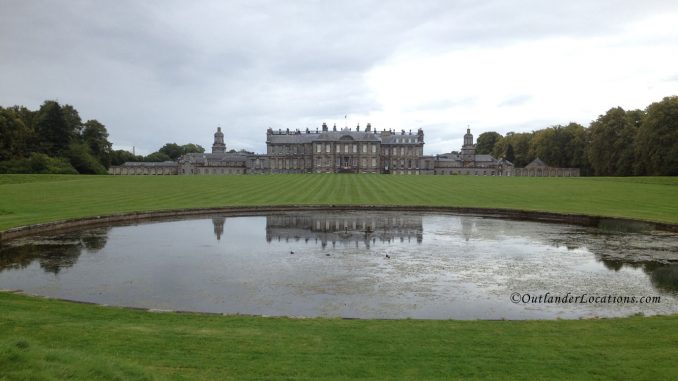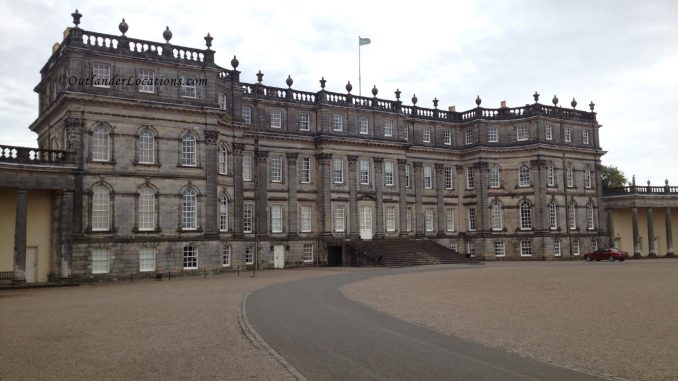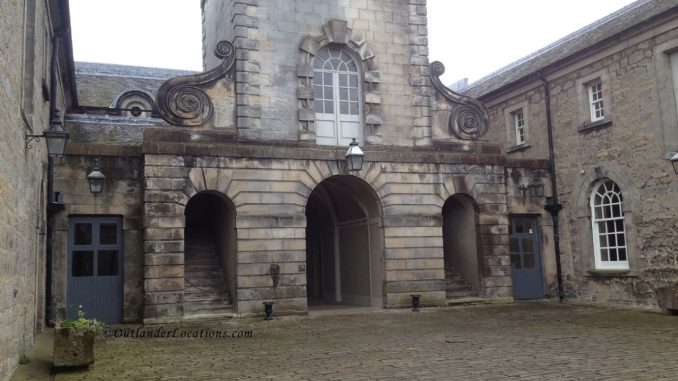 And there was still more to see. As our guide had suggested earlier, we made our way towards the stables. On the way we saw the courtyard used as the entrance to the Paris brothel, Maison Elise.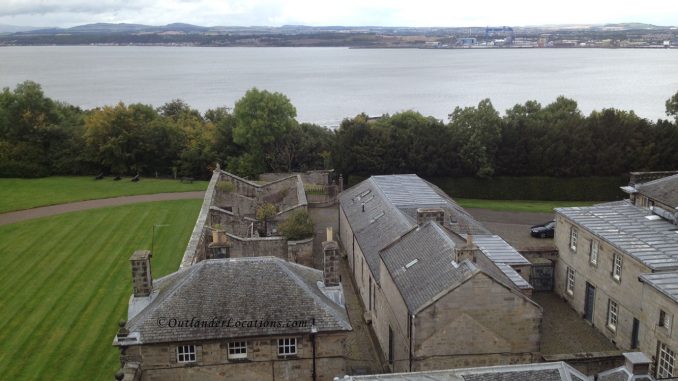 Near to the courtyard was the alleyway where a number of Paris street scenes were filmed, including the infamous rape of Mary Hawkins. Interestingly, the same alley was used as the Helwater stables in episode 4 of season 3.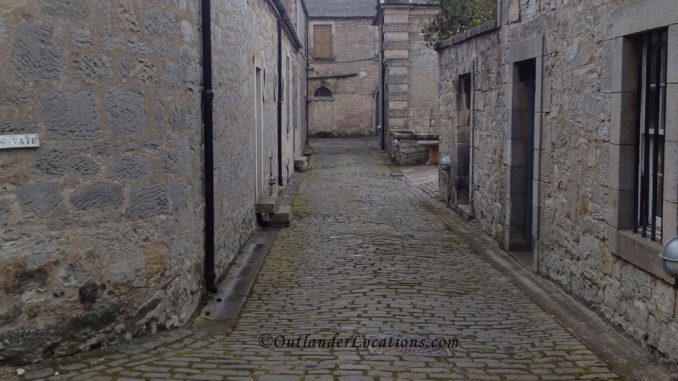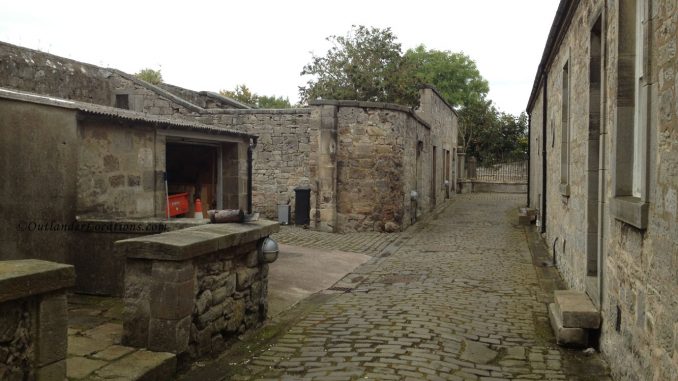 We have a few more photos on standby. Hopetoun House has been well used so far, but we won't be surprised if it appears in future episodes.