Located not far from the village of Blackness, Scotland, Blackness Castle is an impressive 15th-century fortress. It was used in Outlander to represent Fort William, where Jamie had received lashes from Captain Randall. It is also where Jamie's father died, having to endure watching his son being punished. Later, in the season 1 mid-season finale, Jamie breaks into the castle, rescuing Claire from the hands of Black Jack, jumping into the water below (a dangerous/brave move, as suggested by the images below).
Built by the Crichton family in the 15th century, Blackness Castle is one Scotland most impressive strongholds. It has been used as a royal castle, prison and weapons store as well as a location for the filming of Hamlet. Shaped like a ship the castle is often referred to as 'the ship that never sailed'. The castle is looked after by Historic Environment Scotland, a charitable organisation that protect and promotes many of Scotland's historic sites.
We were told by staff that the castle had closed for two months during filming. As well as acting, time was needed to replace modern day fixtures and construct the pillory where Jamie is whipped.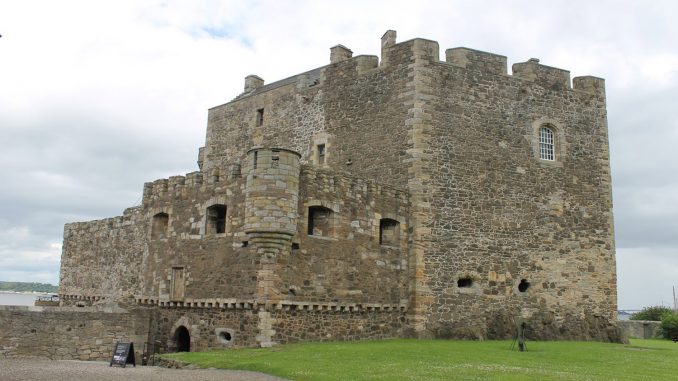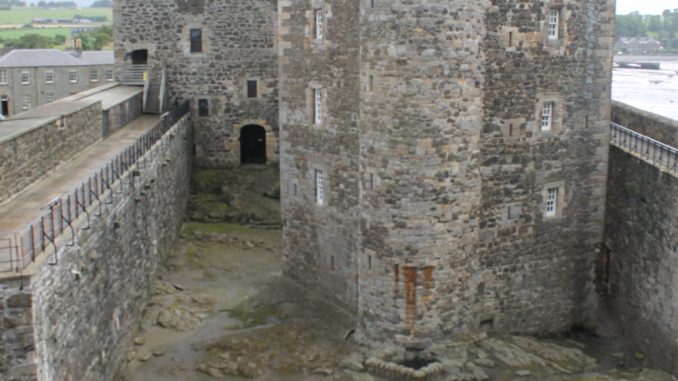 During filming the metal railing were all removed and replaced with 18th century style wooden railings.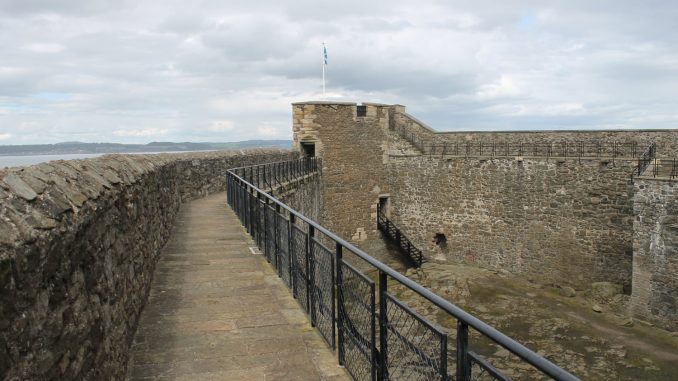 When we visited, a piper played in the castle's inner courtyard. This was an unexpected, but welcome, pleasure.
In 'The Reckoning', Jamie and Claire jump into the sea to escape Fort William. Blackness Castle, although located on the coast is only next to water at high tide.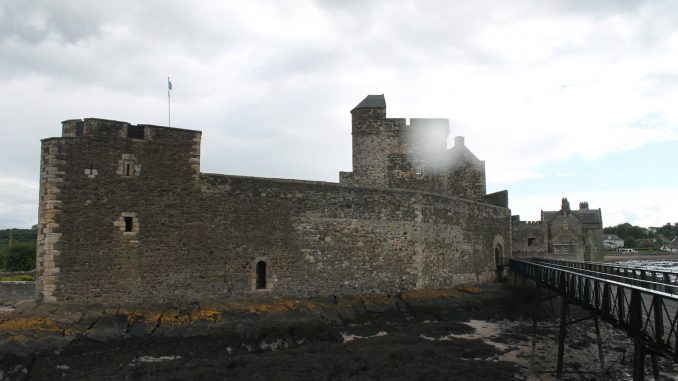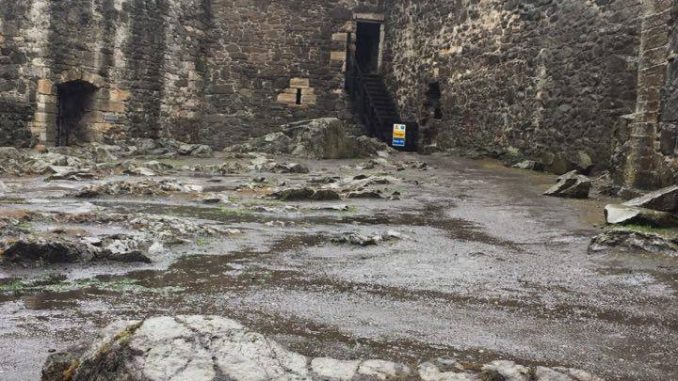 Opening times and prices :
1 April to 30 September : Monday to Sunday, 9.30 a.m. to 5.30 p.m.
1 October to 31 March : Monday to Sunday, 10 a.m. to 4 p.m.
Adult : £6.00
Child aged 5–15 : £3.60
Child under 5 : FREE
Student/Senior : £4.80