Preston Mill was used twice in the making of Outlander season 1. The most immediately memorable scene is that set at Lallybroch where Jamie is mending the mill wheel when Redcoats suddenly arrive. He is forced to hide underwater while Jenny and Claire satisfy the soldiers' questions. The other is the scene, which made use of the Mill's exhibition room as a court ante-room, when Geillis and Claire attended the preliminary hearing where they were accused of witchcraft.
Located in East Linton, east of Edinburgh, Preston Mill is an attractive architectural oddity. With a Dutch-style canonical roof, this working water mill attracts many photographers as well as amateur historians.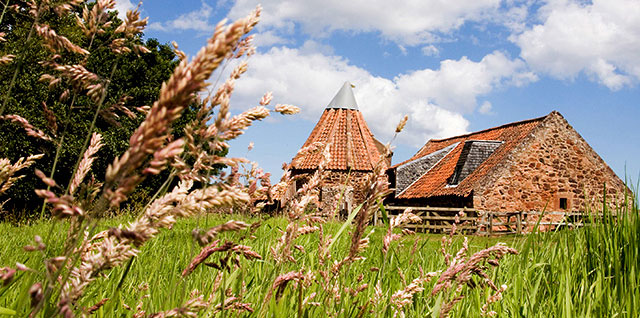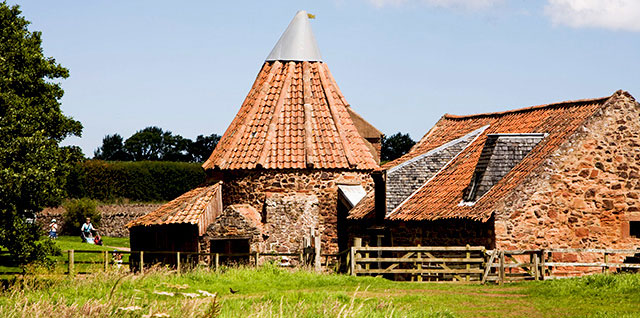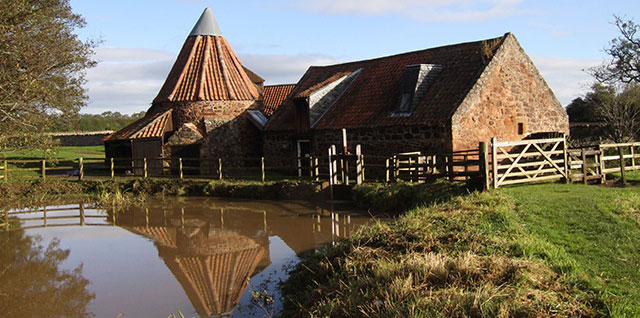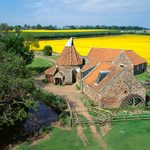 Inside, the mill's exhibition room was transformed into the anteroom at the witch trial. It is here that Ned Gowan talks with Geillis and Claire.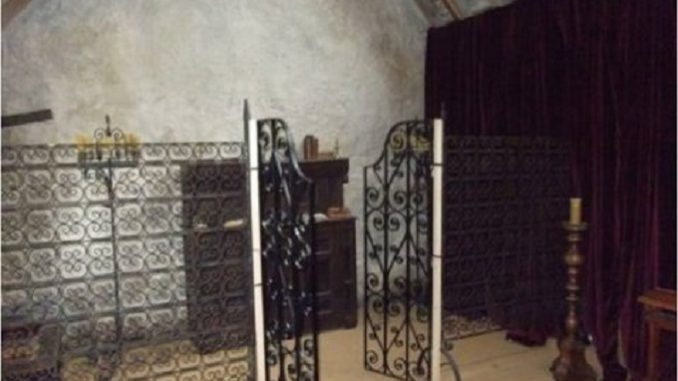 There was talk, prior to making season 5, that the cast and crew would be filming in East Linton. One thought was that they would be back at Preston Mill. As of September 2019, this doesn't appear to have happened.
Images supplied by nts.org.uk
Opening times and prices
19 April to 22 April : Monday to Sunday, 12.30 a.m. to 5.00 p.m.
1 May to 30 September : Monday to Sunday, 12.30 a.m. to 5.00 p.m.
Adult : £6.50
Concession : £5.00
Family : £16.50
One adult family : £11.50