Used as Lallybroch (also known as Broch Tuarach), Midhope Castle is a 16th-century tower house located in Abercorn, just west of South Queensferry, on the Hopetoun estate. As we can see below, it is every bit as impressive  in real life as Lallybroch, with the familiar approach and entrance to the building.
Left to Jamie by his parents, Brian and Ellen, Lallybroch is also home to Jamie's sister, Jenny, her husband Ian Murray and their children. With Lallybroch being an important part of the Outlander story, much use is made of Midhope Castle.
We see this iconic location several times. Our introduction to Lallybroch comes in a flashback scene during the second episode of season 1, when Jamie attempts to rescue Jenny from the Redcoats, only to end up being whipped and carried off to Fort William. Later in episode 12, Jamie returns with Claire where, after an initially unpleasant exchange with Jenny (mainly because Jamie calls her son a bastard, and partly because Claire is English) they settle in for a few episodes, until dealings with 'The Watch' causes them to leave.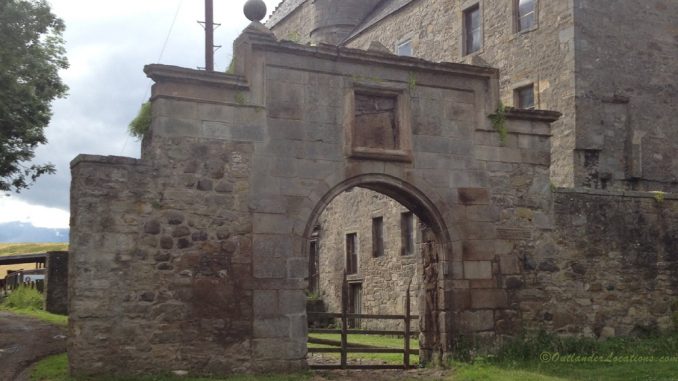 The first time we visited (post-season 1) there was a gate at the entrance to the forecourt. However, this didn't prevent visitors from accessing the area outside the house. We hope this didn't mean 'silly' people had been driving through there. Interestingly, by the time of our second visit, official parking / security had been added and the gate had gone.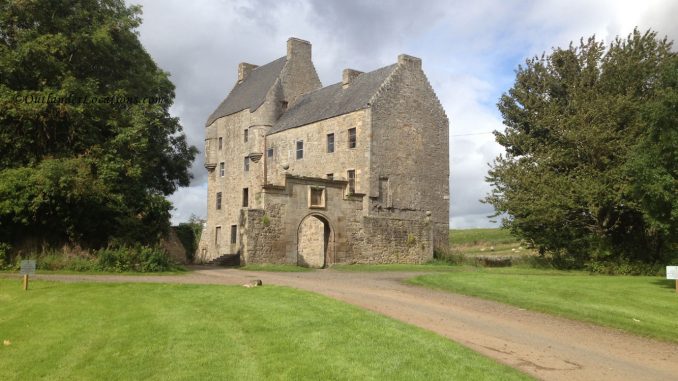 In season 2, we see Midhope Castle again, when Claire and Jamie return home to Lallybroch after their time in France. Unfortunately, this is a brief visit. Jamie discovers his signature has been forged, declaring his support for the Jacobite Rebellion, forcing him to leave once again.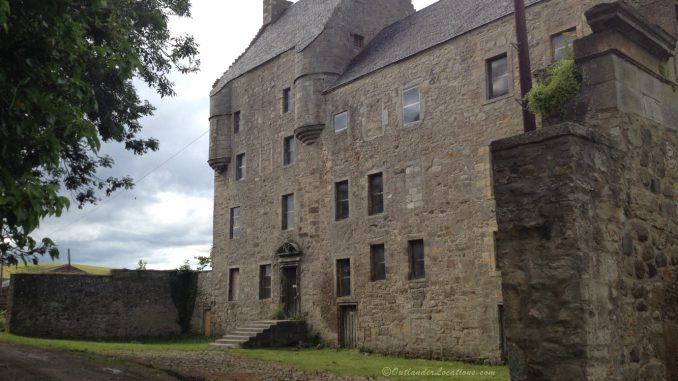 Our favourite Scottish home plays an unsurprisingly significant role in season 3. After Culloden, Jamie is returned to Lallybroch by Lord John's bother, Lord Melton. However, with the debt of honour paid, Jamie is a wanted man. He is forced to hide from the British in the surrounding forests before eventually surrendering to the army. Later, after Claire's return, she and Jamie return once more to what is now Jamie Murray's estate. The ever-astute Jenny is naturally suspicious of Claire (why didn't she write to them after Culloden). However, after a brief and bloody, exchange with Laoghaire, they leave, only to be side-tracked by pirates into leaving for the Americas.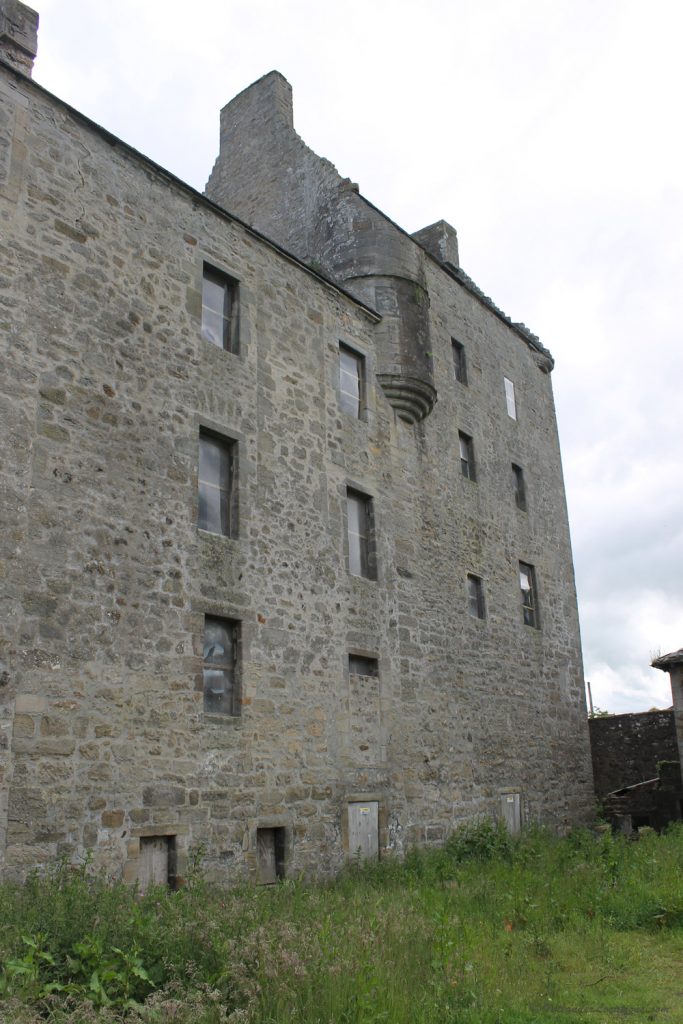 Midhope Castle appears, all too briefly, in season 4. Bree arrives at Lallybroch, and has a short time with Ian before he takes her to Ayr, and sees her off to the colonies.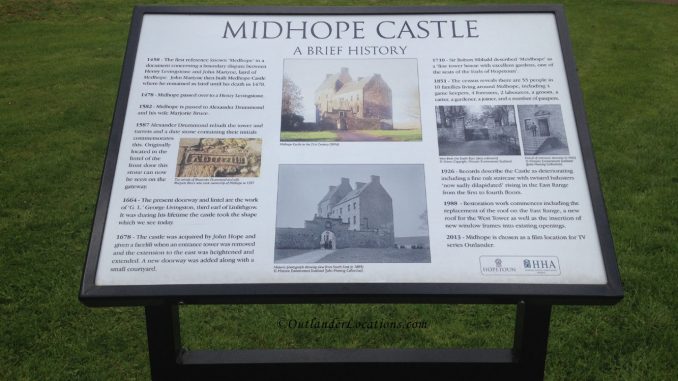 How to get to Midhope Castle (Abercorn, EH30 9SL)
The are two ways of reaching Midhope Castle, by car and by train then bus and walking. Going by car is much easier, and quicker.
By car : Drive west out of Edinburgh along the A90 road. Continue past the Queensferry Crossing, on to the A904, in the direction of Newton and Abercorn. After passing Newton, keep following the A904 to a roundabout. Turn right and drive for approximately 1 mile. Finally, take a sharp left turn and follow the road for 200 metres, at which point you will see 'Lallybroch' in front of you.
By train, bus and foot : Take a train from Edinburgh to Linlithgow. While here you may want to have lunch (which will be much less expensive than in Edinburgh), or visit Linlithgow Palace (used as Wentworth Prison). When you decide to, continue to Midhope Castle on the 23A bus to Abercorn Road End. Finally, walk north for the last 1.3 miles, taking care to watch out for the sharp turn to the left that leads to the castle.