Appearing in episode 6 (The Garrison Commander) of season 1, Finnich Glen is used as St Ninian's Spring, also known as Liar's Spring. Dougal asks Claire to drink from the spring. When she does, he accepts that he should trust her.
Finnich Glen frequently referred to as Devil's Pulpit is a 100-foot deep gorge near Drymen and Loch Lomond. It can be reached by descending a 200 year old staircase into the glen. Various stories and legends surround the pulpit. Some say that it is where the Devil addresses his followers, others that it was once the site of witch executions, and some will tell you that is was once used by Druids for holding secret meetings.


How to find Finnich Glen (and the Devil's Pulpit)
You will need a car and some good walking shoes to reach the Devil's Pulpit. There is no public transport option.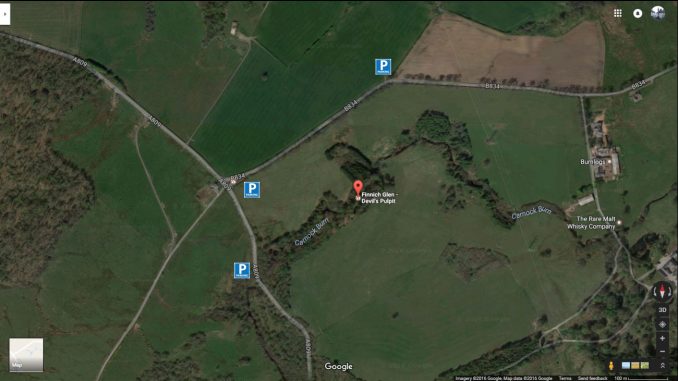 Directions to Finnich Glen
Drive (from Glasgow or Stirling) to the junction of A809 and B834. There, at the junction, you will find a small siding with parking space for 3 – 4 cars. If there is no room for your car, there is also parking (3 – 4 cars) available 200 – 300 metres south on the A809, as well as a short distance eastwards along the B834.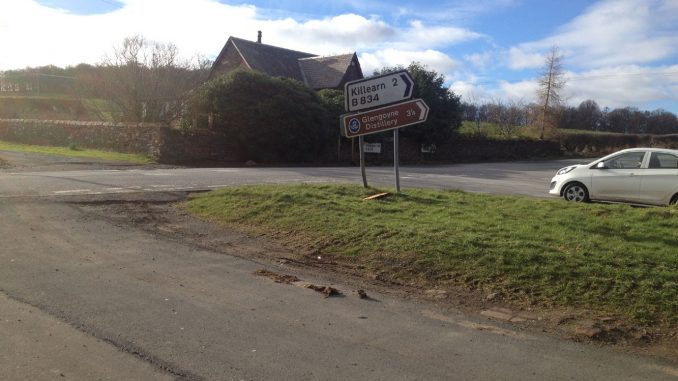 Turn left and walk south along the left side of the road (A809) for 200 – 300 metres, along a narrow (unpaved) footpath.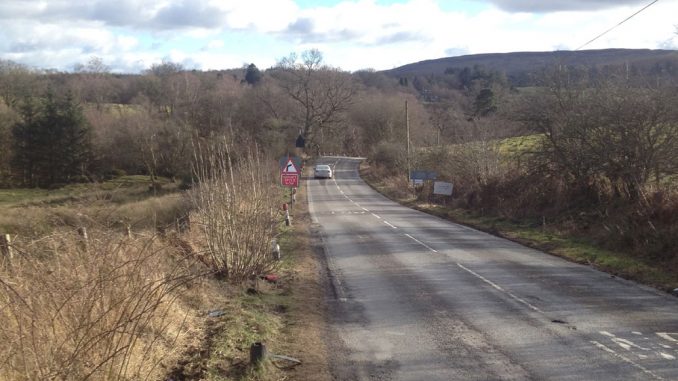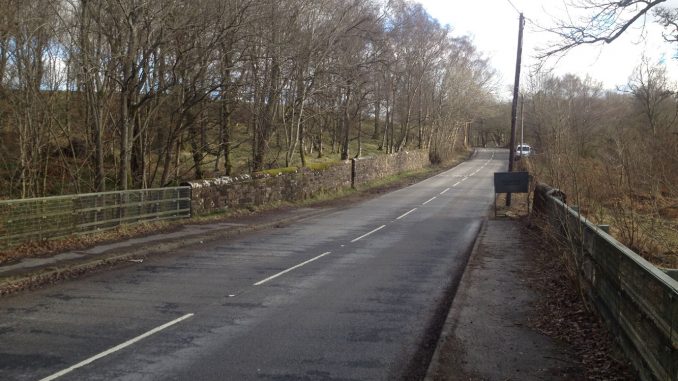 You will cross over a small bridge over Finnich Glen. There you will see one of the other parking areas, on the right. On your left there are a number of entrances to the field next to the glen. The most obvious is the metal door in the wall. Unfortunately, this is most likely locked. However, there are two other access points, in the fence, that will allow human (and dog) access.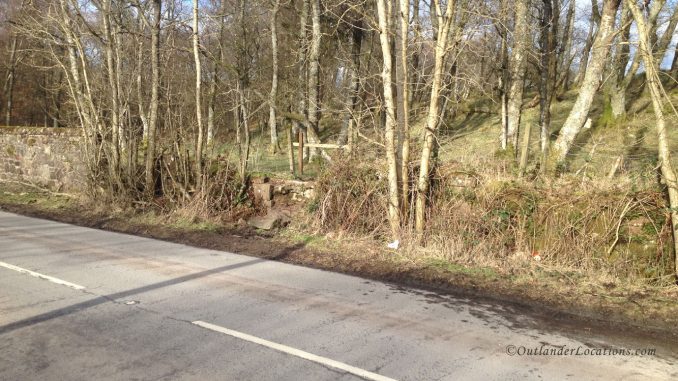 Once over the fence, the ground may be a bit muddy if it has been raining. Also, beware of one or two obstacles.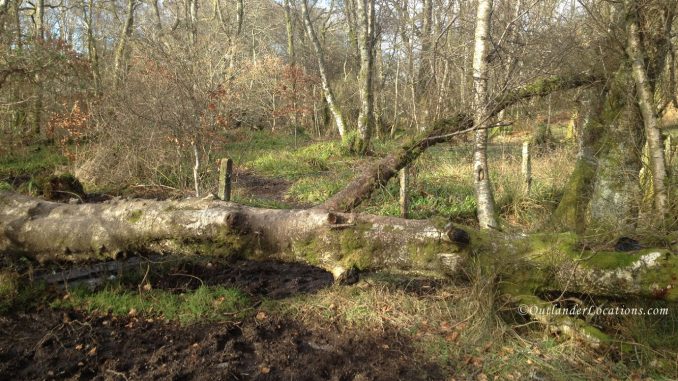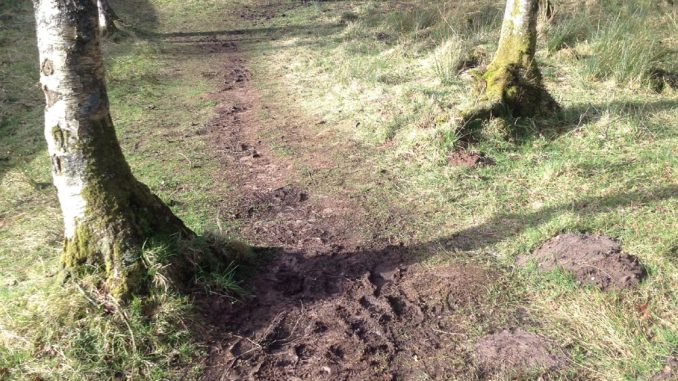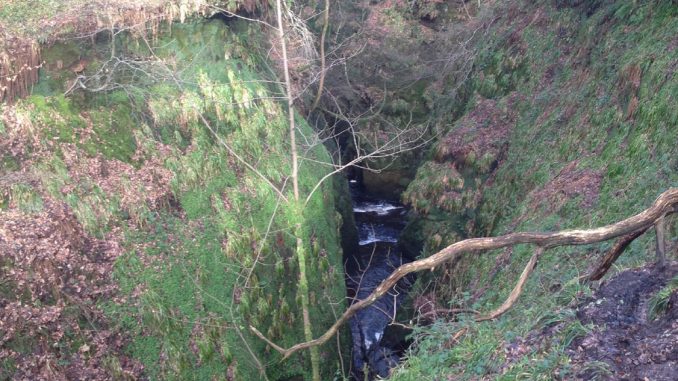 Once in the field, follow the path between the glen, on the left, and fence, on the right. Keep going for 5 – 10 minutes until you see a set of stone stairs. Alternatively, look out for the large pyramid-shaped stone next to the fence, which is next to the stone steps. These steps lead down into the glen, site of the Devil's Pulpit.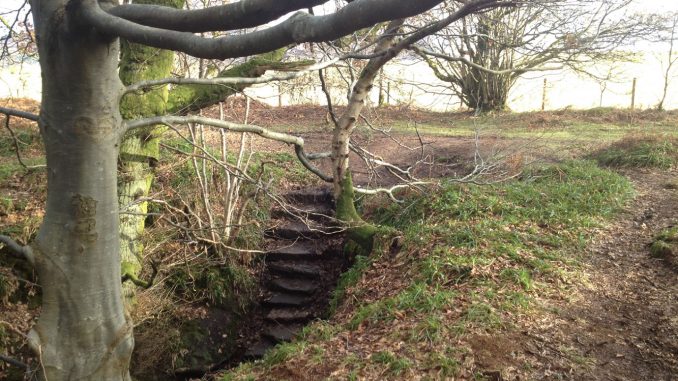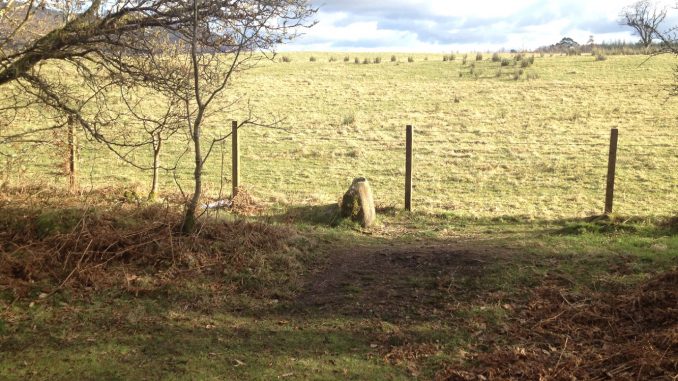 Carefully follow the steps into the glen below, using the rope that has been provided to help your descent.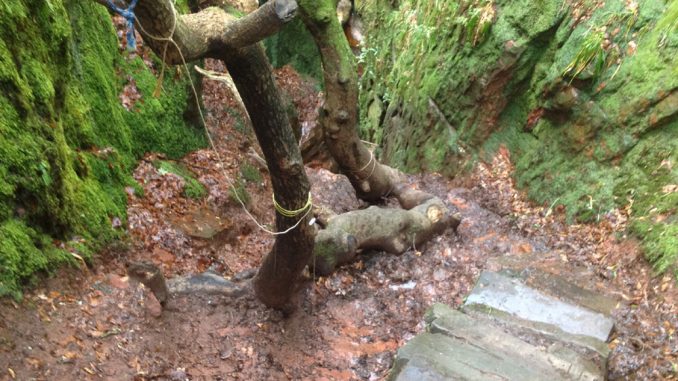 The scene below is quite stunning, and you will find it difficult not to be reminded of Claire and Dougal at Liar's Spring.