The lovely town of Culross, in Fife, in has been used in several Outlander episodes. The town is owned by the National Trust for Scotland (NTS) who have been instrumental in helping preserve  the town's historical buildings, many dating to the 18th century.
The town is best remembered as being used as Cranesmuir in season 1. Much of the town was painted a dark grey colour for filming, which has reverted to the original white. Despite this, there is no mistaking this idyllic-looking location. And, with a wealth of beautiful buildings it was in demand once more for season 4.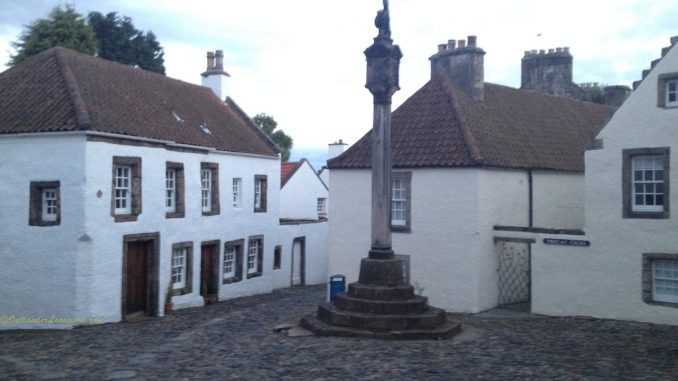 Used in several season 1 episodes, Mercat Cross (in the centre of Culross) acted as the centre of Cranesmuir. Here we find Geillis Duncan's house and the historically picturesque town square where Geillis is sentenced to burn for being a witch. It is also here that Jamie and Claire rescue the thief, Tammas, when his ear is pinned to the post.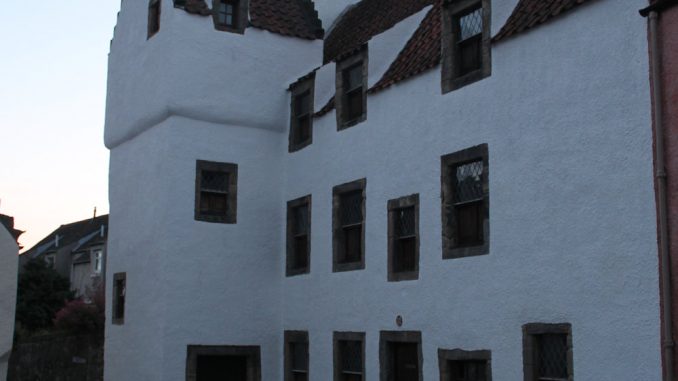 This impressive house, used as Geillis Duncan's home, overlooks Mercat Cross.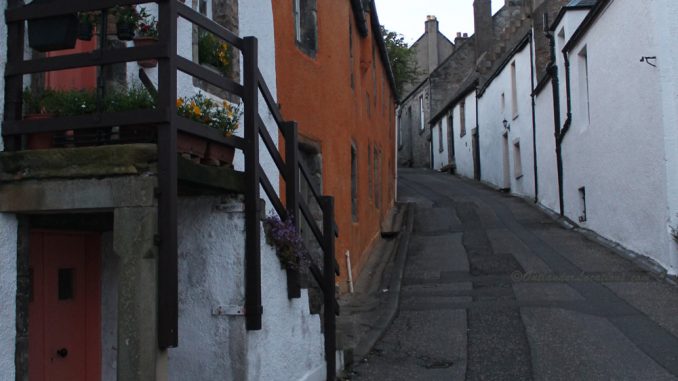 With narrow roads, the streets of Culross are almost free from traffic, making it easy to imagine life in the 18th century.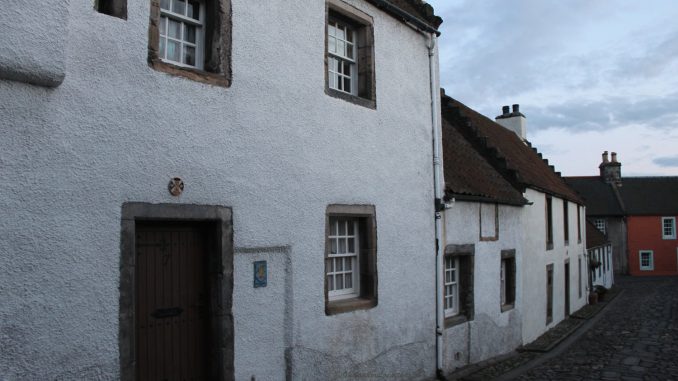 Later, in spring of 2018, the Outlander cast and crew returned for season 4 filming. This time, with Nell Hudson and Sophie Skelton, filming took place outside a house near Mercat Cross. This was for scenes, in episode 4.07 'Down the Rabbit Hole', involving Bree, Laoghaire and Joanie, when Laoghaire rescues Bree from the cold, then later discovers that she is Jamie's daughter – a notable deviation from the book.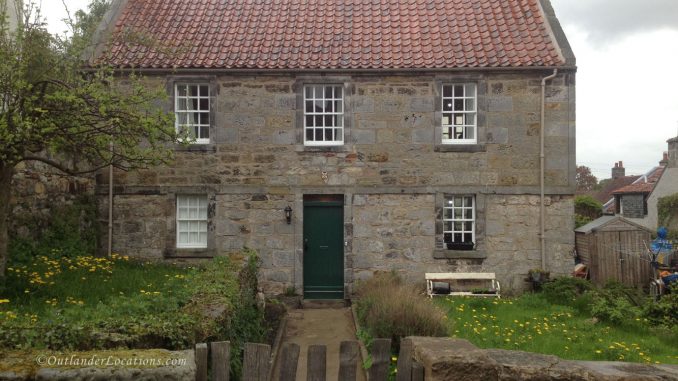 Laoghaire's home, Balriggan Cottage, can be seen, near Mercat Cross, on Little Causeway. Interior shots were filmed at the nearby Culross Palace.