We see Barskimming Eastate in Outlander season 1, episodes 12 (The Watch) and 13 (The Search). The location is used when Jamie and Ian are waiting with The Watch to rob the Chisms, but are attacked by the Redcoats. Later in the following episode, Claire and Murtagh are seem walking up a cliffside path to a cave with the expectation of meeting Jamie, but met by Dougal.
The Barskimming Estate is located in Ayshire in the southwest of Scotland. The estate extends along both sides of the River Ayr with the focal point, Barskimming House (sometimes known as Old Barskimming) found on the south side of the river.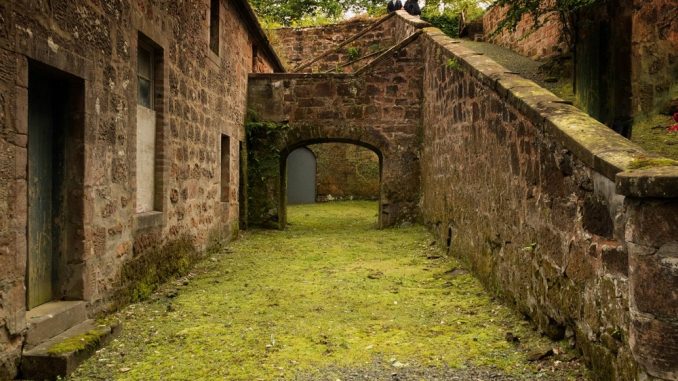 Image source : Matt B Roberts
The image above shows where Jamie and Ian waited with the Watch, only to be attacked by the Redcoats.
There is also a bridge, dating back to 1788, over the river, known as the Old Barskimming Bridge. Below this bridge there is a rock wall honeycombed with caves. We suspect that this may be near to the site of the cave we see Claire and Murtagh walk up to before meeting Dougal.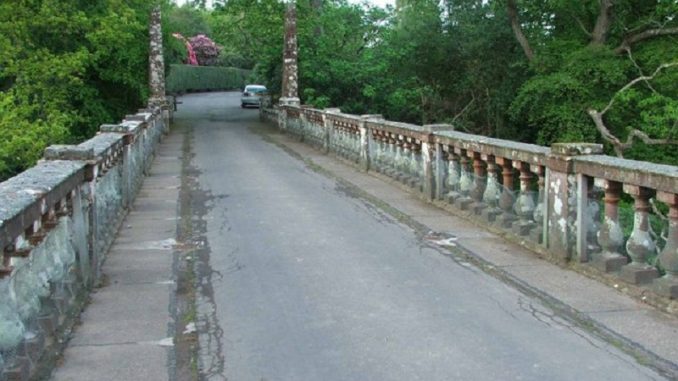 Photo © Stuart Brabbs (cc-by-sa/2.0)