We see Carlisle Castle in the opening scene of Outlander 1.15, 'Wentworth Prison'. It was used as the courtyard where Jamie and Taran MacQuarrie stand, waiting  to be hanged.
The castle is located in Carlisle, in the English county of Cumbria, not far from the remains of Hadrian's Wall. It was built by order of William the Conqueror who invaded England in 1066. He gave instructions for the building of Norman style motte and bailey castle in Carlisle on the site of the old Roman fort of Luguvalium. Its purpose was to to protect Norman territory against invasion from Scotland.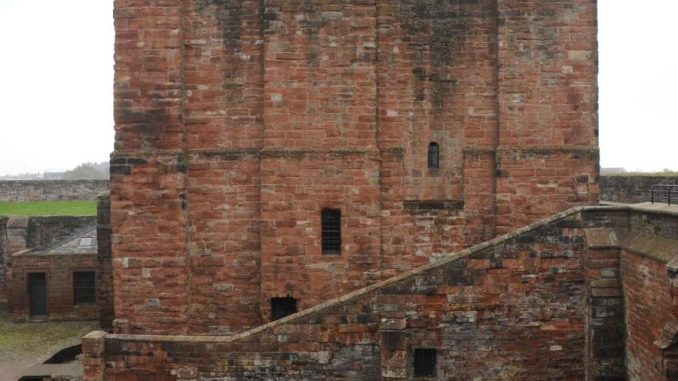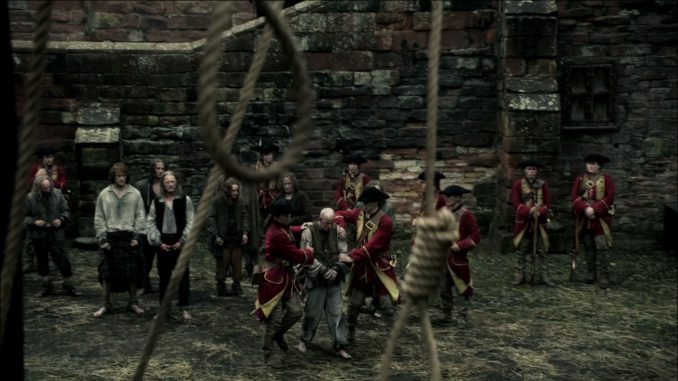 After the Normans, the castle continued to be an important defence against Scotland. In 1568, Mary Queen of Scots was kept prisoner here after being forced to flea a discontented Scotland.
Later, it played a part in the Jacobite rebellion, being overrun by Bonnie Prince Charlie's forces, only to be recaptured by the Duke of Cumberland.