Appearing in episode 3 of Outlander season 1, the Bo'ness & Kinneil Railway was used as the London railway station where Frank says goodbye to Claire as she heads off to war.
The Bo'ness & Kinneil Railway and Museum of Scottish Railways is operated by the Scottish Railway Preservation Society (SRPS), a group of volunteer rail enthusiasts. Attracting over 60,000 visitors every year, the railway operates steam and old diesel trains in a traditional railway setting.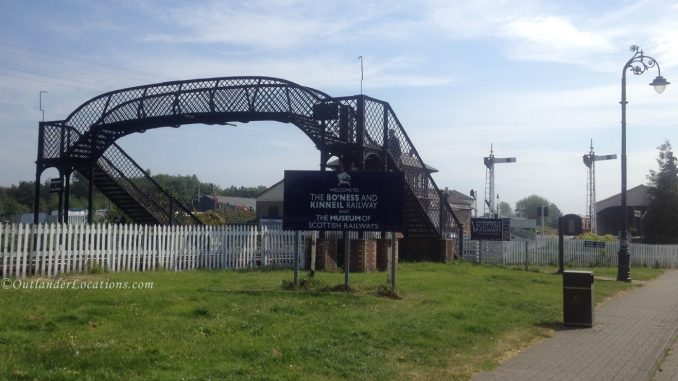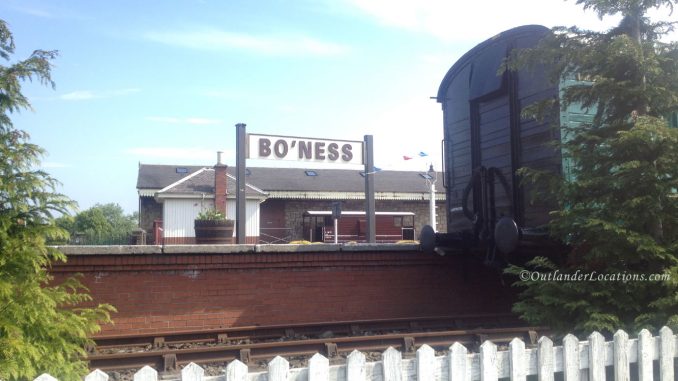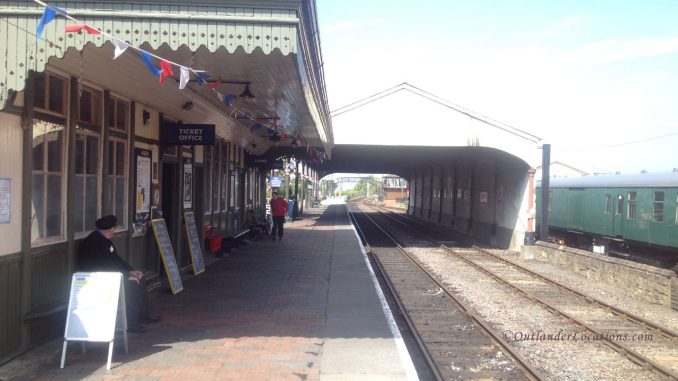 The station office, which provides the backdrop for the scene we remember from Outlander 1.3, was originally located at Wormit Railway Station, near Dundee. Closed down in 1969, the station was moved to Bo'ness.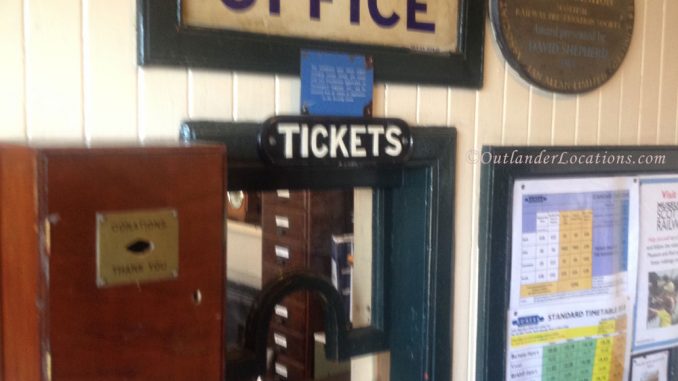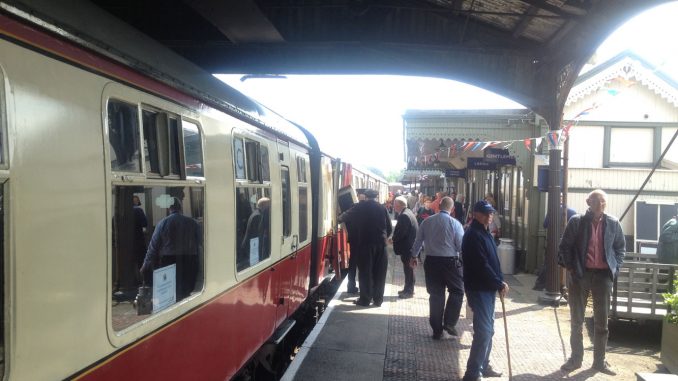 Shortly after we arrived a large group of tourists appeared from Edinburgh. We had travelled from our hotel in Linlithgow. However, we discovered that as well as a local bus service, an express service operates between Edinburgh and Bo'ness. These buses are timed to arrive before the steam trains depart from Bo'ness.