Possibly the most iconic Outlander location, Kinloch Rannoch was used for the site of Craigh na Dun. It is here, in the very first episode, that Claire visits the stone circle and is thrown back in time to 1743. There she meets Captain 'Black Jack' Randall, a sadistic British officer, before being rescued by a passing highlander, Murtagh. Unfortunately, the stones lead Claire back to Captain Randall, in the mid-season finale 'Both Side Now', when she is captured by Redcoats while trying to return to Frank.
Later, at the end of season 2, we are brought back to the stones. We experience the emotion of Jamie and Claire's reluctant farewell. And, in the 1960s, Brianna, Roger and Claire follow Geillis to Criagh na Dun, watching her leave through the stones.
We strongly expect to see more of Kinloch Rannoch in Outlander series 3. Surely Claire must return to Jamie and / or chase  after the murderous Geillis.
There are no stones at Kinloch Rannoch. However this does not detract from the stunning beauty of the Loch and surrounding Rannoch Moor. This is a stop you won't want to miss!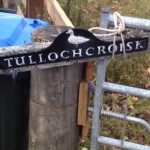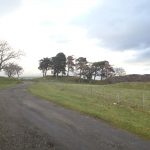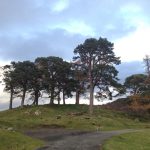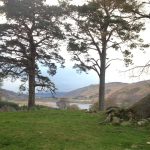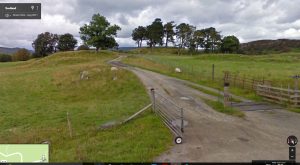 How to find Craigh na Dun
Although there is no stone circle at the location, the site is instantly recognisable. Two hours, by car, from each of Glasgow, Edinburgh and Inverness, drive to the south of Dunalastair Reservoir, east of Loch Rannoch. There, find a turn-off on towards the east side of the reservoir. Look in the direction of this track and you will instantly see the site of Craigh na Dun.
Link : Directions to Craigh na Dun