In early May 2019, fans were able to enjoy their first sighting of Outlander filming on location. This took place at Bridge of Allan, a small town just north of Stirling.
Filming took place in the wooded area (Milne Woods?) just off Sunnylaw Road. The street had been closed to traffic between Ferniebank Brae and the junction of Abercromby Drive and the woods were off-limits to all but those involved with the filming.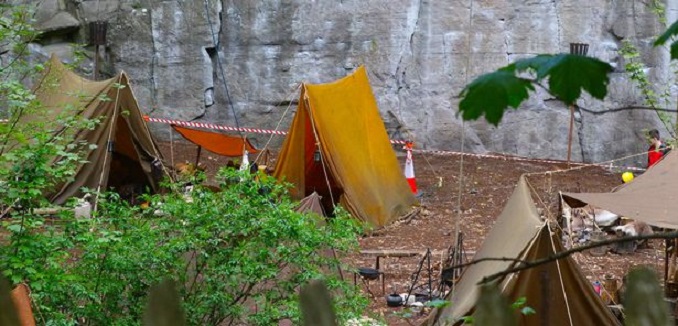 Image source : Daily Record
Actor Duncan Lacroix was present. However, no other major actors were there, suggesting Regulator-themed scenes were being filmed.