Sam Heughan was seen with the Outlander cast and crew at Calderglen Country Park in February 2018. We suspected, and had it later confirmed by @TonnaRob, that this location was used for scenes in episode 4.06, "Blood of my Blood".

Calderglen Country Park is a recreational park in the town of East Kilbride in South Lanarkshire. As well as having a zoo, ornamental gardens and a golf course, the park includes Torrance House, an impressive 17th century tower house, and a picturesque wooded glen forged out by the Rotten Calder River.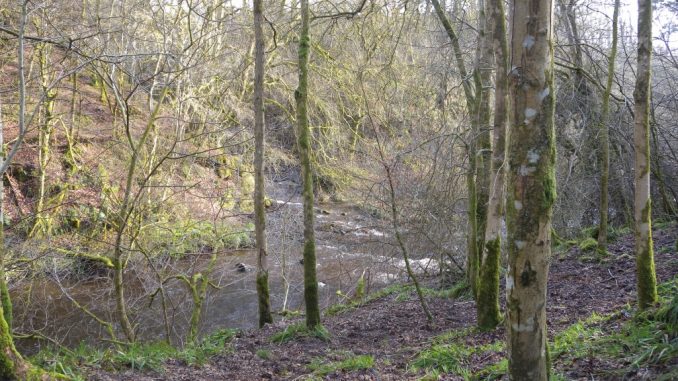 Scenes featuring Jamie and Willie on their camping trip were filmed near Horseshoe Falls, a scenic area near a waterfall that (not surprisingly) has been built to the shape of a horse shoe.