This medieval castle appears as Ardsmuir Prison in episode 3, All Debts Paid, of Outlander season 3. It is here that Jamie is imprisoned, with other highland Jacobites. We learn that one of the prisoners is Murtagh. However, although surviving Culloden Jamie's godfather is gravely unwell.
The prison is under the control of Lord John Grey. Jamie develops an uneasy prisoner-jailer relationship with Grey, using it to aid his fellow prisoners and receive medicine for Murtagh.
Craigmillar Castle is a ruined medieval stronghold located three miles southeast of Edinburgh. Known for having provided Mary Queen of Scots refuge in the 1500s, it is also where Scottish nobles plotted, making a pact called the "Craigmillar Bond" to kill Mary's second husband Lord Darnley. Whether the Queen was part of this plot is unknown.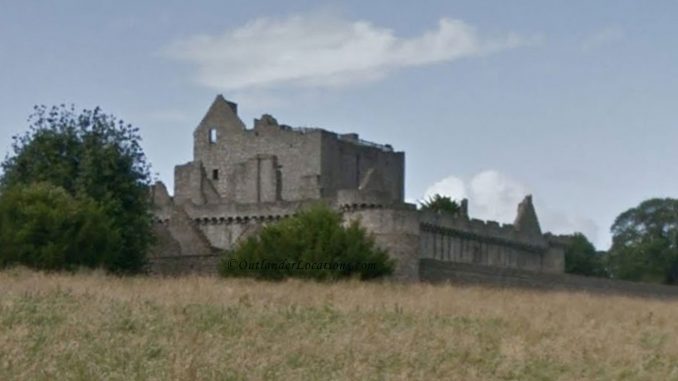 As well as Outlander, Craigmillar Castle has been used for several other films and TV series. Fans of Outlaw King, about Robert the Bruce will recognise the castle. Similarly, it was used for the 1997 BBC TV production of Ivanhoe.