At the end of season 2 we heard the sounds of the Battle of Culloden pounding in the background as Jamie said good bye to Claire. Back in the 1960s Claire visited the battle site, sitting at the grave stone marking the mass grave of Clan Fraser. The real battlefield was used for this scene.
Once known as Drumossie Moor, Culloden Moor was the site of the infamous Battle of Culloden. The battle took place on 16 April 1746, between the British Army and Prince Charles Edward Stewart's Jacobite forces.
In its present state the moor is an outstanding memorial to the the battle and the history that surrounds it. An excellent visitor centre and preserved battlefield that anyone can visit make it well worth a visit for any Outlander fan.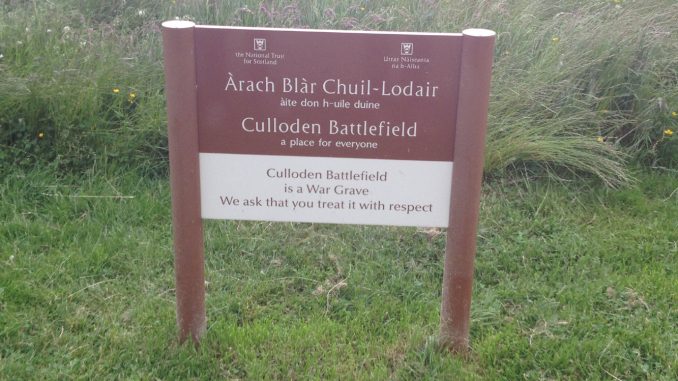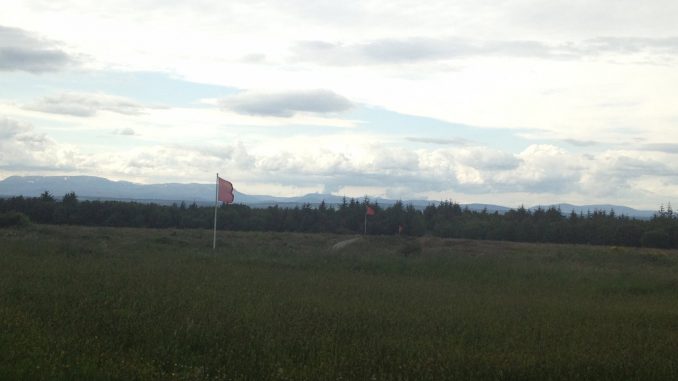 Flags in the field mark the battle lines for the opposing armies – red for the British Army, and blue for the Jacobites.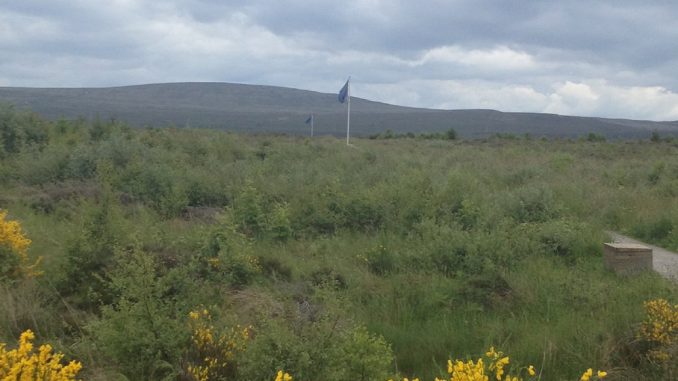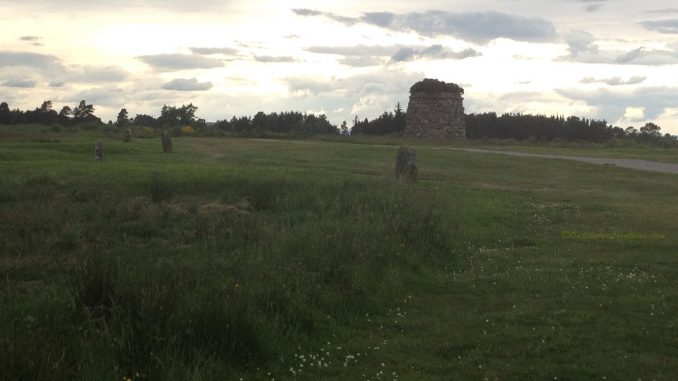 A memorial cairn was erected in 1881 by Duncan Forbes of Culloden, in memory of all the fallen Jacobite soldiers.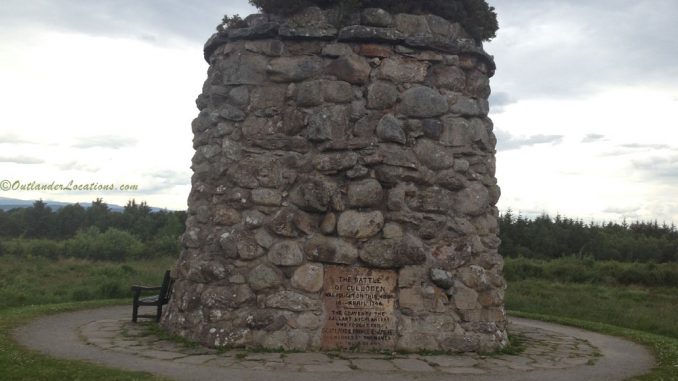 Forbes was also responsible for adding the memorial stones that mark the mass graves of soldiers of different clans. In 'Dragonfly in Amber', we see Claire kneel at the Clan Fraser grave stone.