Used briefly in "The Hail Mary", Falkland Palace is used as the apothecary where Claire meets Mary Hawkins, who is buying medical supplies to attend to the sick Alex Randall.
Located in the heart of Falkland, Falkland Palace was a popular country residence with the Stuart monarchs, being a particular favourite of Mary Queen of Scots. It is close to other Outlander locations in the town, including the Covenanters Hotel (used as Mrs Baird's B & B) that is less than 100 metres away.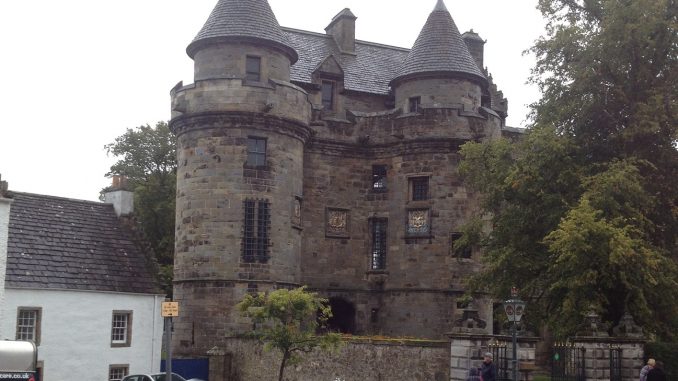 Taking a good photograph of the palace is surprisingly difficult . We were able to take one good photo, above, from up the street a little, but were happy when the National Trust for Scotland allowed us to use their images, including the four photographs below.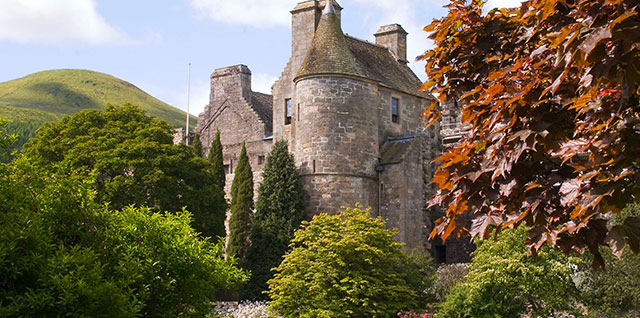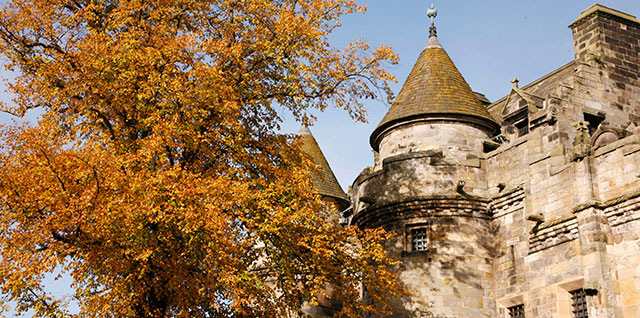 An unexpected find was the Royal Tennis Court. The precursor to modern tennis, Royal Tennis (or Real Tennis, or Caitch)  dates back at least as far as the 16th century. The court at Falkland Palace is the oldest in the world, being completed in 1539. It is still in regular use, and locally is referred to as 'tennis heaven'.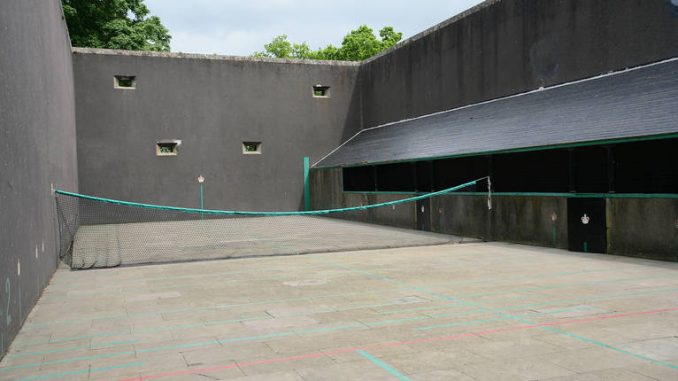 The kitchen area, below, is one of the lower rooms in the palace, and is recognisable as that which was used as the apothecary in 'The Hail Mary'.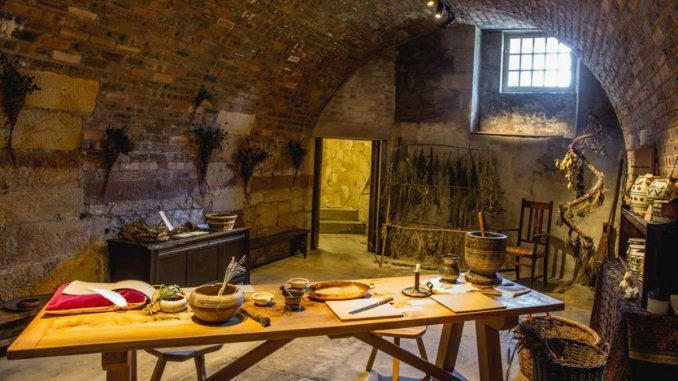 Images supplied by nts.org.uk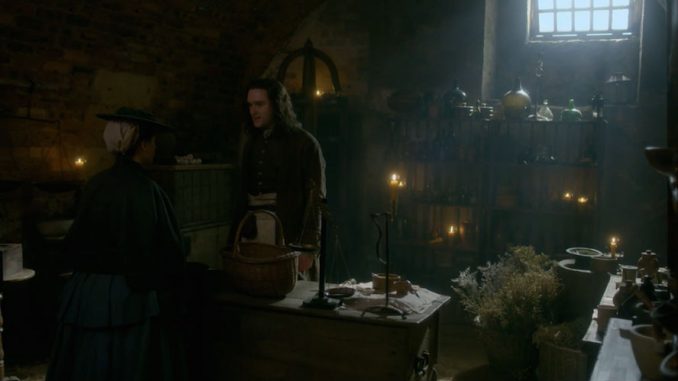 Image supplied by Starz