Reports suggest that the Old Victoria Infirmary in Glasgow has been used for scenes in Outlander season 3. The articles point to the wards being used to depict the hospital where Claire works as a surgeon.
The Old Victoria Infirmary was, at the time of filming, an unused hospital on Glasgow's south side, a new modern hospital having been built nearby. Unfortunately, it has since been demolished, and the site has been redeveloped.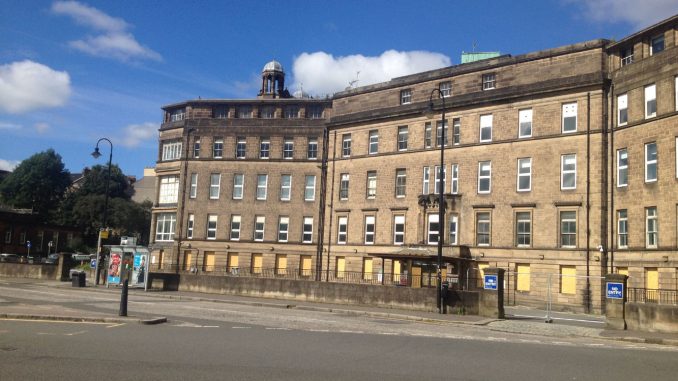 Filming of Outlander at the Victoria Infirmary was reported by local newspaper, The Herald. The article stated that an insider said "This is the last thing that will happen in the Victoria Infirmary before it is sold off".