Used for the site of Fraser's Ridge, Hill of Row appears in Outlander from season 4 onwards as the iconic home of Claire and Jamie in North Carolina.
We've researched the site of this location thoroughly. Being one that we have yet to visit, we sought advice from fellow fans, including those who have seen the Fraser's iconic cabin. Feedback, from those who expressed an opinion, was definitely of the view that we should not disclose the exact location. However, being that this is our 'raison d'etre' we have decided on a compromise.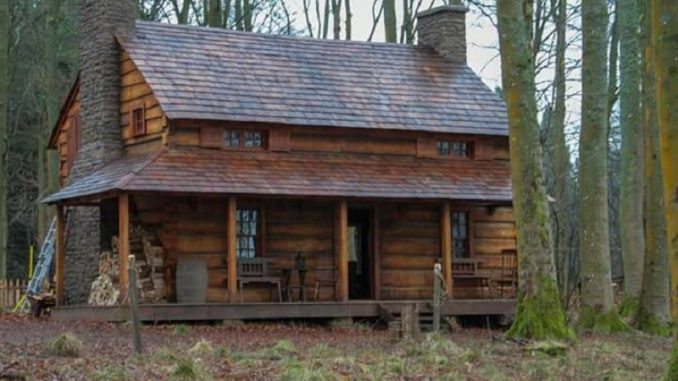 Image source : Starz
As, the map suggests, the cabin is not far from the David Stirling Memorial statue, dedicated to the founder of the SAS.
The cabin lies in the wooded area between there and the Keir Roundabout to the east. Our thoughts are that if people are keen to find it, they will make the journey and search it out. Its not overly difficult to find. However, by not pin-pointing it, people like Jon Gary Steele and team won't have to worry too much about the safety / condition of this important set.
As we can see from the excellent video with Jon Gary Steele and Stuart Bryce, the Fraser home is very well kitted out with all the appropriate furnishings for the time.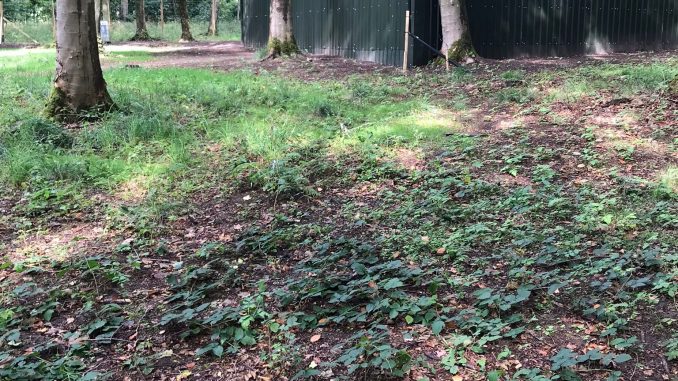 Image source : moragwright1
We suspect that the cabin has been emptied out of all the valuable props and equipment, but they are obviously taking no chances while filming has ceased. As of the end of season 5 filming we can see that the whole building has been covered in a protective shell.