In the final episode of season 2, Brianna and Roger visit Inverness College to carry out some research. While there they meet Geillis who is speaking to a crowd about Scottish independence and Bonnie Prince Charlie. University of Stirling's Pathfoot Building was used for these scenes.
The Pathfoot Building is part of the University of Stirling. Built in 1967, it is a listed building, being officially protected because of it highly regarded architecture. As well as lectures, it is used to display art exhibitions. The building is open to the public and parking is available nearby.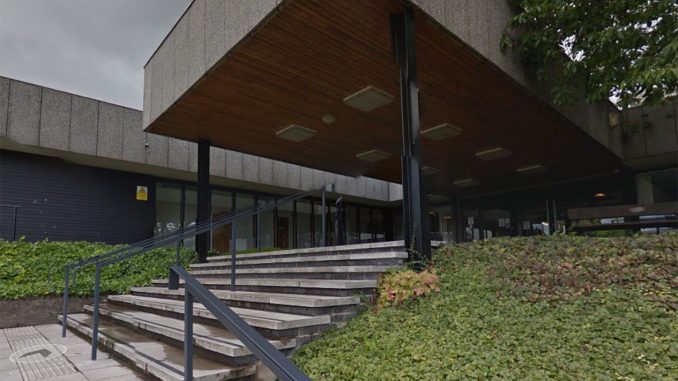 From the outside, the building is immediately obvious as that from Outlander. The entrance and the stairs inside are exactly as you expect / remember from the show.
Within the Pathfoot Building there is a museum area called Crush Hall, displaying a number of art exhibits. It was in Crush Hall that Geillis gave her speech about Scotland and Bonnie Prince Charlie. It wasn't immediately obvious to us, but if you look at the floor you can see that it is the same room as that shown above.