Filming for Outlander season 5 took place in Glasgow's Queen's Park on 23 July 2019. The crew and some actors were seen in attendance. However, the public were kept at some distance so it was difficult to determine what was being filmed.
Built in the 19th century (1857 to 1862), by Sir Joseph Paxton, Queen's Park is a popular recreational area. Named after Mary Queen of Scots, it is on the site of Mary's final battle, the Battle of Langside, where on 13 May 1568, her forces fought those of her half-brother James, Earl of Moray and Regent of Scotland.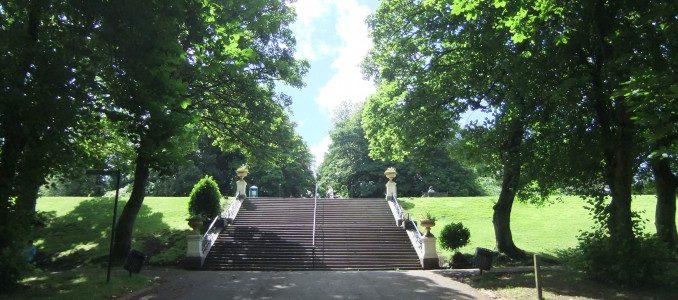 Image source : Friends of Queen's Park
Although not wholly sure, we had our suspicions about the scenes being filmed. The park is equipped with many 19th and 20th century feature glasshouses, boating lake and putting green. This, together with the lack of tree cover provided by other nearby parks we are disinclined to imagine that 18th century scenes were filmed. In addition, the clothing of some of the cast / crew on the day (shown below) could pass as from the sixties. This, we believed, pointed to 20th century filming, probably set in Boston. As Outlander fans know, we guessed well, the park appearing in episode 5.5, Perpetual Adoration.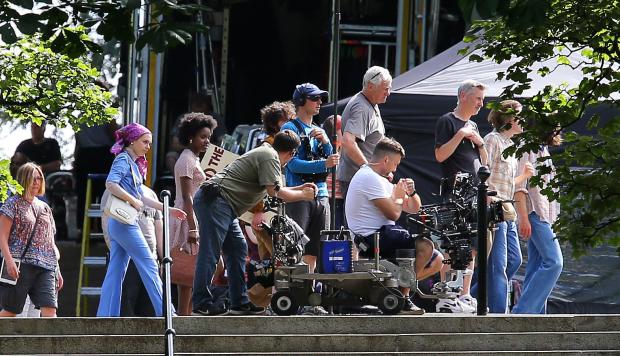 Image source : Evening Times