The Signet Library is a unique and impressive Georgian building in the heart of Edinburgh. It is best known as the Colonnades at the Signet, so-called because of the attractive rows of columns impressively supporting the building. As well as serving lunch and afternoon tea, exquisite location also plays host to weddings, private parties and other formal occasions. It is set to appear in Season 3 of Outlander.
We understand that this building plays the part of the inside of the Governor's mansion in Jamaica. Having spoken with some of the staff we were told that both the Colonnades (restaurant area) and the upstairs of the building were used for filming. Most of the actors were located downstairs. Meanwhile the majority of the main stars spent much of their time upstairs, in specially constructed rooms.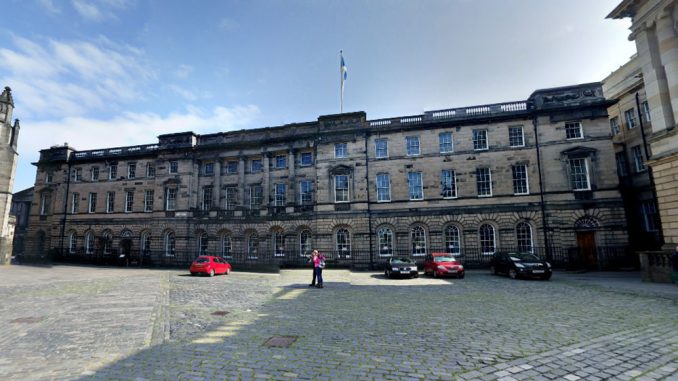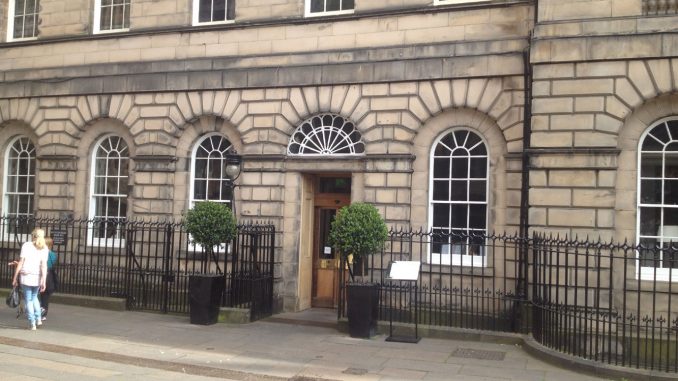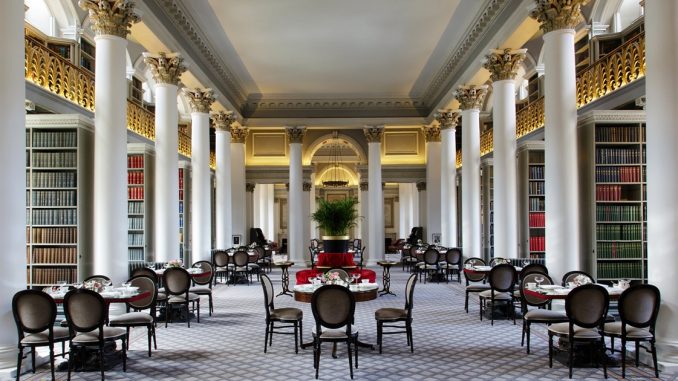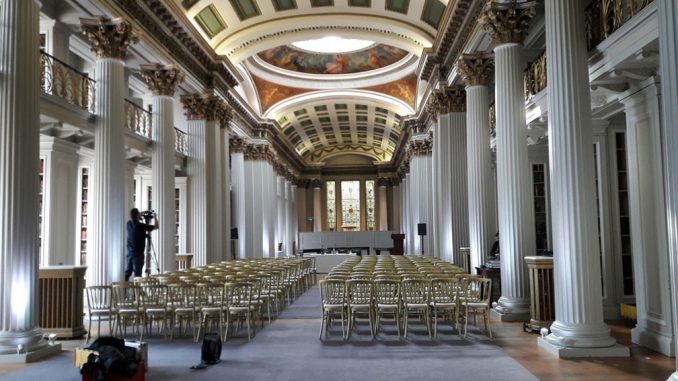 Fourth image provided by Daniela Biela.