The Signet Library is a unique and impressive Georgian building in the heart of Edinburgh. It is best known for the Colonnades at the Signet, the restaurant area on the ground floor with attractive rows of columns impressively supporting the building.  As well as serving lunch and afternoon tea, exquisite location also has an impressive upstairs room, which allows it to play host to weddings, private parties and other formal occasions.
The Signet Library played the part of the inside of the Governor's mansion in Jamaica. Having spoken with some of the staff we were told that both the Colonnades (restaurant area) and the upstairs library of the building were used for filming.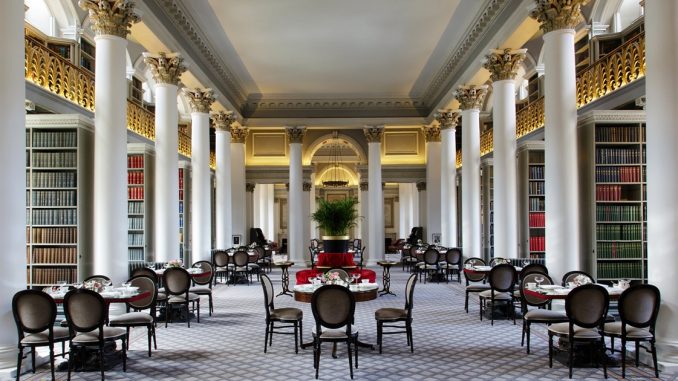 Most of the actors were located downstairs when not filming. However the majority work took place upstairs, both areas being suitably adapted for Outlander filming, being adorned with many tropical plants.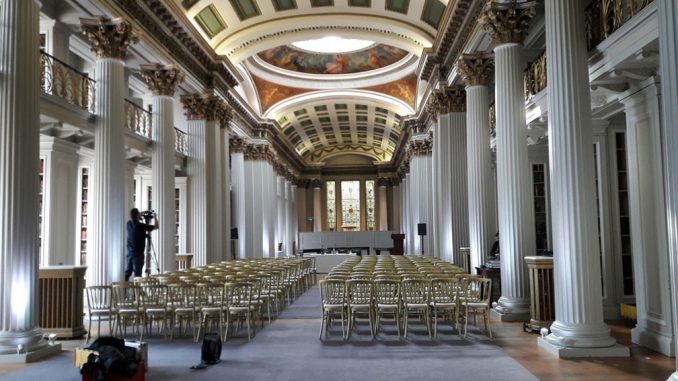 Above image provided by Daniela Biela.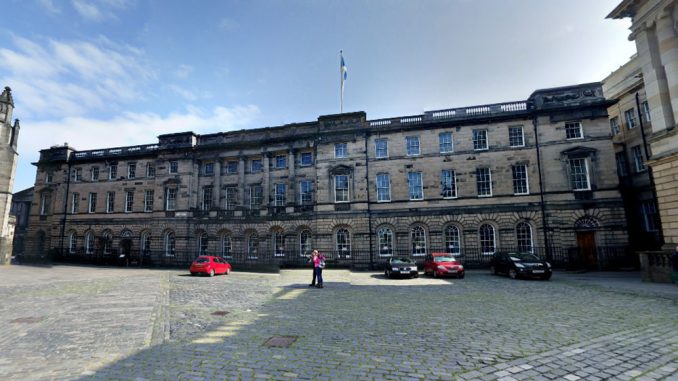 The Signet Library is so-called because it is the base for the Society of Writers to Her Majesty's Signet. Members of the society, which is one of the oldest of its type the in the world, are exclusively Scottish lawyers. The Signet is the royal seal of old Scottish monarchs and only member of the society are permitted to use it.
Interestingly, in the Outlander books, Ned Gowan is past-member of the Society of Writers to Her Majesty's Signet, having  given up his membership when he moved to work in the Highlands.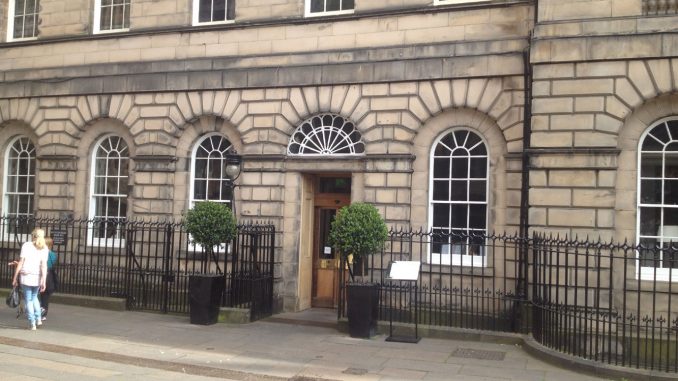 Now used as a centre for research and for networking, the library could be described as being hidden in plain site. Located in Parliament Square, it sits just off the Royal Mile in an impressive, but unassuming, building. A small sign has been placed outside the door, but if you didn't know where to look, you would be forgiven for walking straight past.