The World's End is a pub which is mentioned in the third Outlander book, Voyager. Although a set was used for filming, there is a real pub of the same name. It is here the Jamie has to rescue Mr Willoughby who has drunkenly licked a sex worker without her consent.
The World's End is an iconic pub in Edinburgh. Located on the Royal Mile, it stands just inside the historical boundary of the 16th century walls, next to the city gates. Hence it was last building people would see before leaving the city, and therefore its name.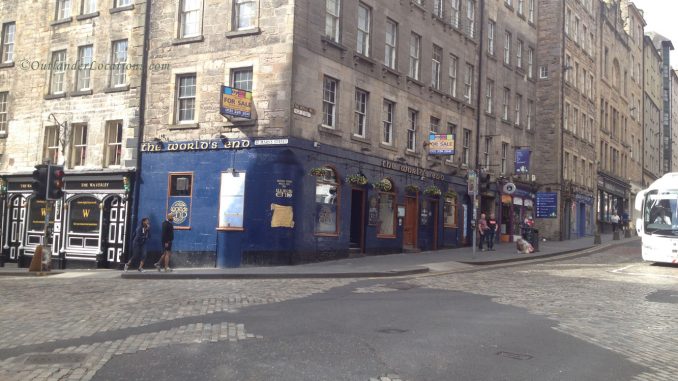 If you want to enjoy a meal at The World's End we strongly advise booking ahead. We have visited and tried to eat there at least twice, and have yet to be successful. There is also a bar area, so you can also stay and enjoy a drink or two.