In September 2019 videos were posted on Instagram showing that the Outlander crew were working at what looked like Tyninghame Beach, also known as Ravensheugh Sands.
Located between North Berwick and Dunbar this stretch of beach, Tyninghame Beach is regarded, by many, as one of the finest beaches in the south of Scotland. Although highly regarded, it is often deserted during the non-summer months. This, together with a car park some distance from the beach, make it an apt location for filming historical pieces.
As the photograph below shows, some people enjoy walking on the beach. Although rare in the winter, you shouldn't be surprised to see dog walkers at the weekend. And New Year's day is a particularly favourite time to see people enjoying the picturesque sands.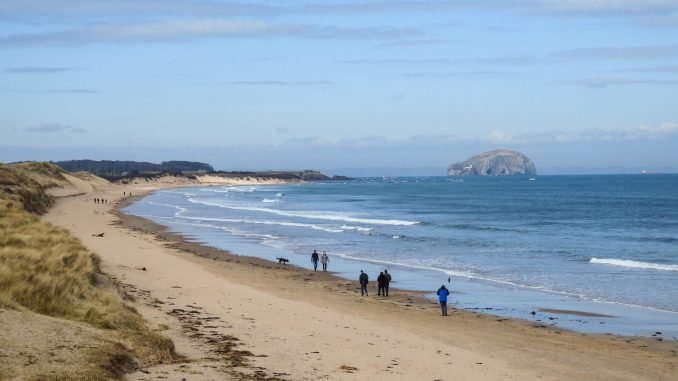 Image source : lovefromscotland.co.uk