Located midway between Glasgow and Edinburgh, near the Scottish town of Cumbernauld, Wardpark Film & TV Studios have been used throughout Oultlander filming.
The studio has been host to many memorable Outlander sets. Prior to season 4 these were almost exclusively for interior scenes. Memorable sets include Claire and Frank's house in Boston, Master Raymond's store in Paris and the unforgettable 'Star Chamber' at Versailles. In season 4, however, it stepped outside, being home to frontier town of Wilmington, North Carolina.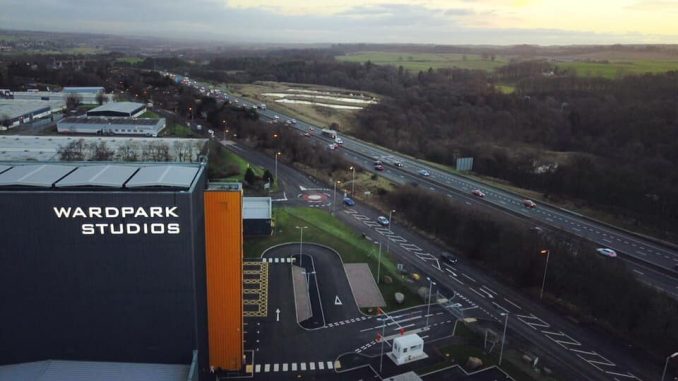 Image provided by Wardpark Studios
From the very first episode, America the Beautiful, we got to see the streets and buildings of this 18th century colonial town. A lot happened here. It started with Archie Hayes being hanged, a scene which set up the sub-plot involving Stephen Bonnet. Later Jamie meets Brianna. Then Murtagh reunites with Jamie. And much, much more.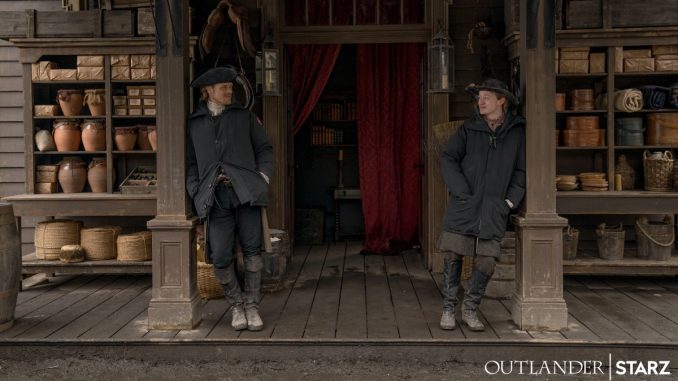 Image provided by Starz