In Outlander, Glasgow Cathedral's crypt was used in season 2 as the inside of the L'Hopital des Anges.
While in Paris, Claire volunteers to work at the hospital run by Mother Hildegarde and the nuns of the Couvent des Anges. As well as nursing the sick, Claire ends up spending time there as a patient.  In episode 7 of season 2, Claire is brought to L'Hopital when she experiences pains related to her pregnancy. She goes on to suffer the harrowing birth of her still-born daughter Faith in one of the most emotionally charged scenes of the whole series.
Consecrated in 1197, Glasgow Cathedral (also called the High Kirk of Glasgow or St Mungo's Cathedral) is owned by the Church of Scotland. It is located north of High Street and east of Cathedral Street, beside the Glasgow Royal Infirmary. Nearby sites of interest include the Provand's Lordship (the oldest house in Glasgow) and the acclaimed St Mungo Museum of Religious Life and Art.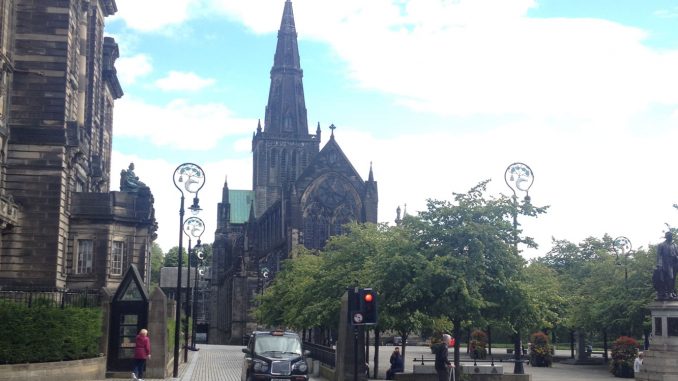 For those interested in the history of the Cathedral there are guides who offer regular free tours of the church. Our experience was that they keep broadly to a script, and stay within the ground floor. However they seemed very happy to entertain any other relevant questions about the history and workings of the building, including recent filming. 😉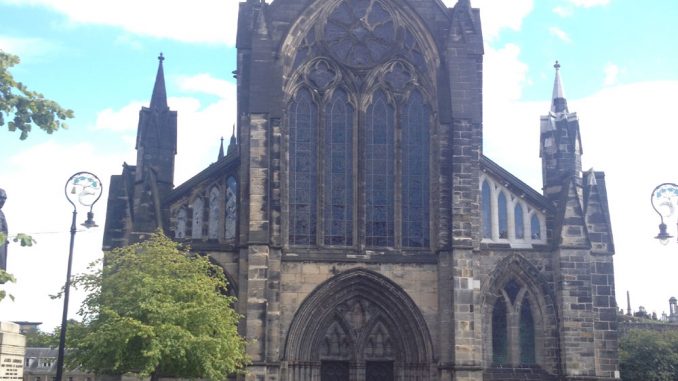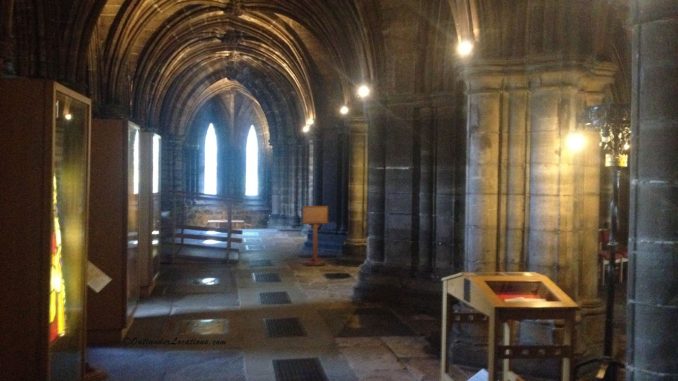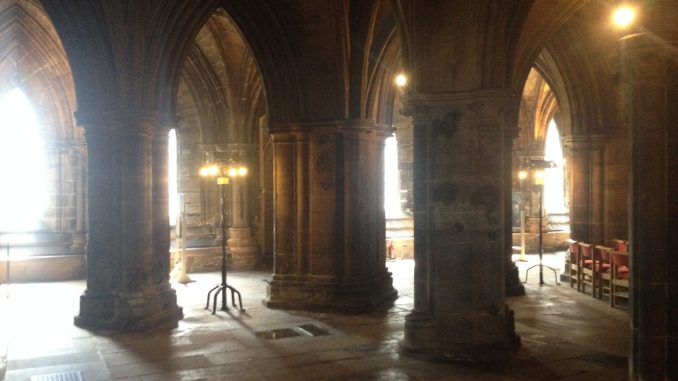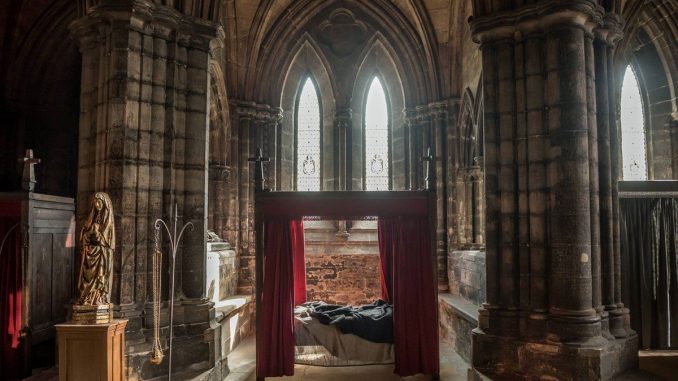 For those who don't mind a wee (15 minutes?) walk, another nearby Outlander location is St Andrew's in the Square. Be wary of attempting to drive the journey as parking can be notoriously difficult.