Outlander fans will remember Gray Buchanan Park in Polmont as where they first saw filming for season 4. Part of the park was turned into a graveyard, with lines of grave stones added to provide the required effect. The two actors on site, Sam Heughan and John Bell attracted a lot of attention as did the dog playing Rollo. They were seen digging a grave, which turned out to be the final resting place of Hayes who was hanged in episode 4.01. Despite the horrible weather many local fans spent hours watching the cast and crew work on the scene. Some were lucky enough to meet Sam. Others reported having spotted the new four-legged cast member.

Also , known as Parkhill, Gray Buchanan Park is located to the west side of Polmont. The park includes wooded areas, which may have helped in its choice for filming.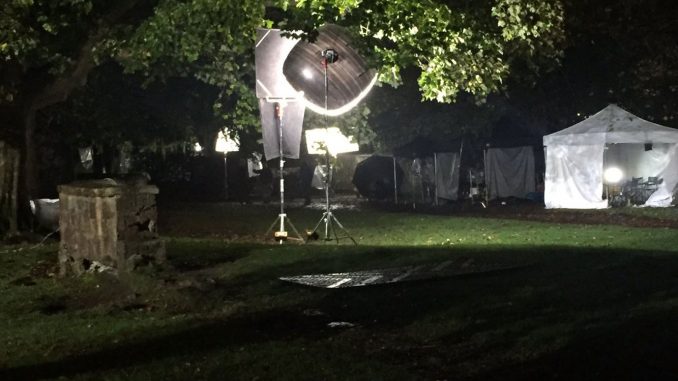 There are no graves in the park, all of the head stones being provided by the Outlander props department.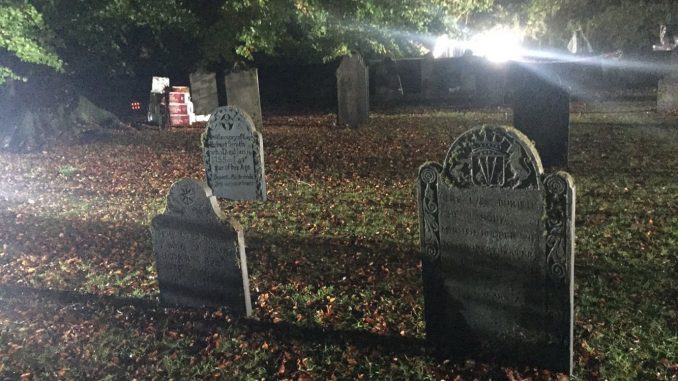 Images provided by Mini Kilt Tours.
How to get to Gray Buchanan Park (Polmont, Falkirk FK2 0XR)
The park is fairly easy to find. Located almost half way between Scotland's two largest cities, Glasgow and  Edinburgh, it well served by transport links and is  easy to reach. Road and rail routes to consider :
Car : From Glasgow follow the M80 via Cumbernauld until you see signs for Polmont. For those coming from Edinburgh, heading towards the M90 via Queensferry will bring you to Polmont.
Train : There are regular trains to Polmont station from both Glasgow and Edinburgh every 30 minutes. Gray Buchanan Park is less than half a mile north of the station, the most convenient entrance being from Marchmont Avenue.