Used as the filming location for the stone circle at Ocracoke, John Muir Country Park, near Dunbar, is certain to become a popular site for Outlander fans to visit. But it will be remembered for other scenes too.
John Muir Country Park is located at the eastern edge of the John Muir Way, a continuous 215 kilometre long-distance route across southern Scotland.  A scenic wooded area with stunning coastal views, it was well chosen for it's part in Outlander.
Most notable is it's use as the site of the Ocracoke stone circle. It is here, in episode 7.2, "The Happiest Place on Earth", that Brianna, Roger and family say good bye to Claire and Jamie and travel back to the 20th century.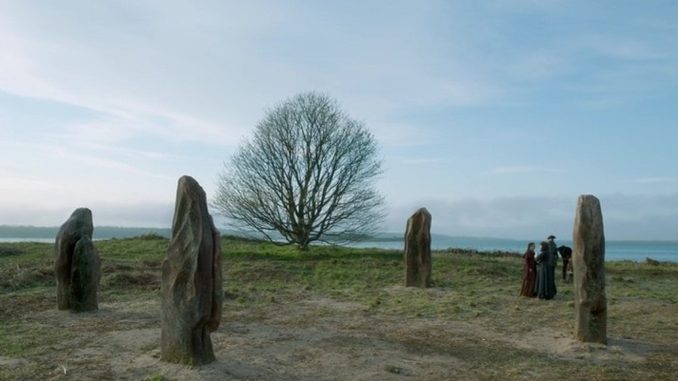 The two images below show the Outlander team at work at the stone circle.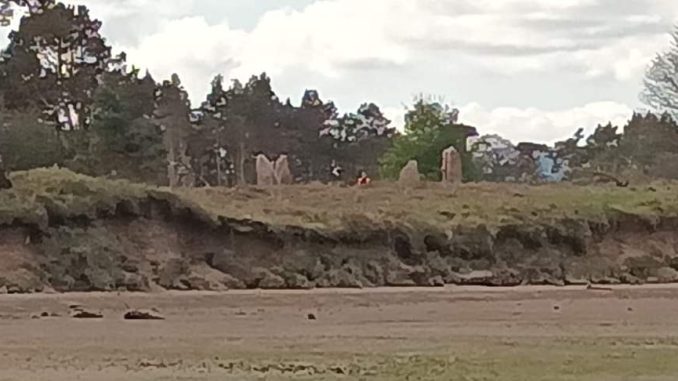 Our suspicion is that this site will become almost as iconic as the Craigh na Dun site at Kinloch Rannoch. And with ample car parking and being close to Edinburgh, it will be a much easier journey to get there.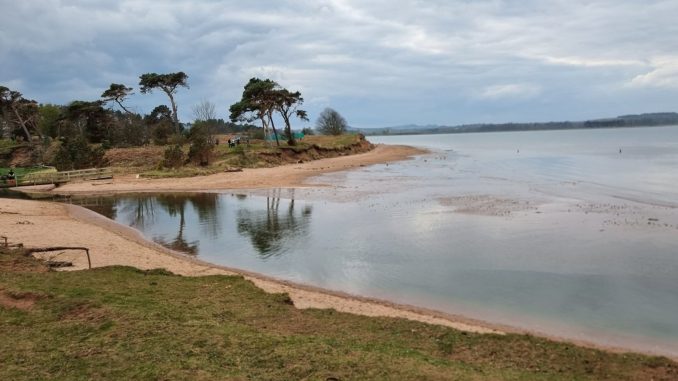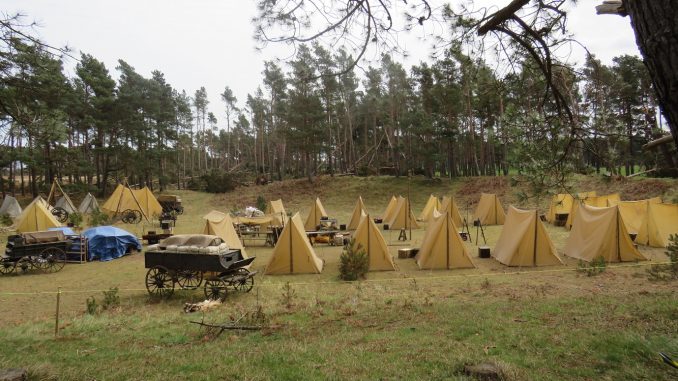 Quite a few fans also found this battle camp. Located not much more than 100 metres away from the Ocracoke site, this is an added bonus for all of looking to visit as many filming sites as possible.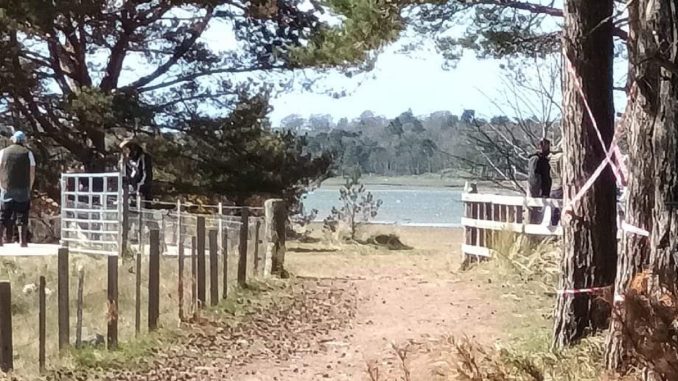 The site is easily to access. Located at the very end of the John Muir Way, it is easily accessible on foot, passing the nearby alpaca farm before reaching the coastal site. Similarly, the Linkfield Car Park is conveniently located nearby.
Image credits : Suzy Taylor (@suz72) and stewart (@stewart9395)
Accommodation near John Muir Country Park
Located close to Edinburgh it is arguably best for visitors to base themselves in or close to the capital city. That said, the area has much to offer tourists, and it may be worthwhile booking one of the top quality hotels in one of the nearby towns, such as North Berwick, Eyemouth or anywhere in-between.
North Berwick Hotels : A popular destination with domestic and international tourists, there is a wealth of hotels and B&B options on this coastal town.
East Linton Hotels : A pleasant little town, this is an ideal spot for fans visiting other Outlander Locations, such as Preston Mill.
Eyemouth Hotels : On the way to the border, and season 1 filming location, Bamburgh Castle, this is an ideal scenic town for an overnight stay.