One of the locations used as Boston, Glasgow's Kelvingrove Park can be seen in the Outlander season 3 episode, 'Surrender'. It s here that Claire pushes Brianna in her pram over the bridge, passing a man who is playing the bagpipes.
Kelvingrove Park is a popular public park in the west end of Glasgow. Originally known as West End Park, it was designed in 1852 by English gardener Sir Joseph Paxton, Head Gardener at the impressive Chatsworth House in Derbyshire. Paxton's other works included The Crystal Palace in London.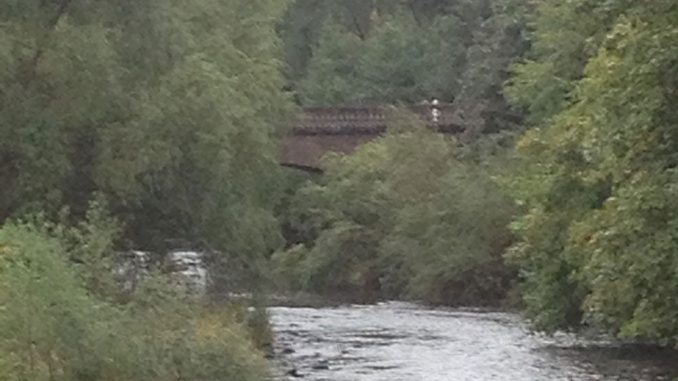 Straddling the River Kelvin, the park is overlooked by the University of Glasgow. As well as having hosted many significant events over the years, such as the 1901 International Exhibition and the 1911 Scottish Exhibition, it is known as a refuge for local bird life.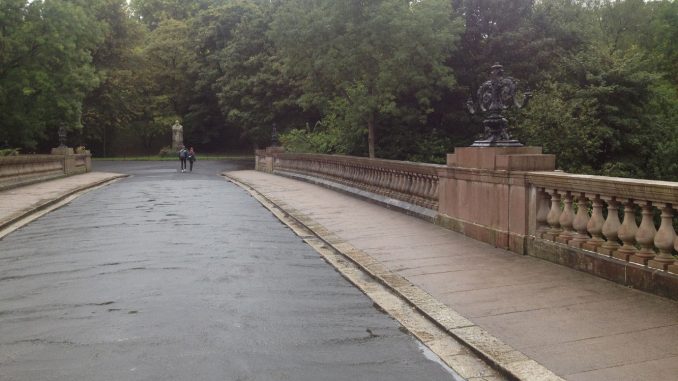 If you click on the above image you can see the University of Glasgow, used as Harvard, overlooking the park.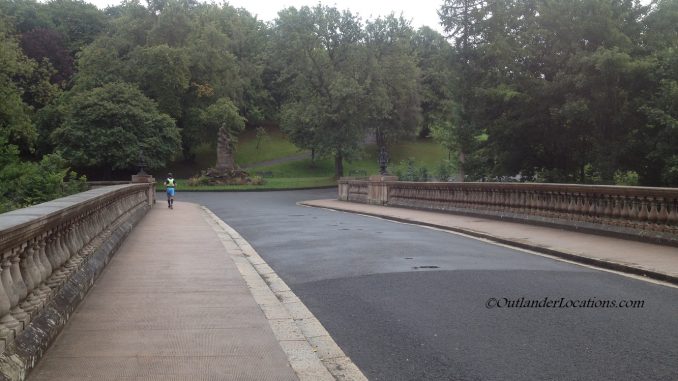 The park has been used in other productions. These include the popular Scottish sitcom 'Still Game' and the 1999 version of 'House of Mirth', starring Gillian Anderson and Dan Akroyd.