Seen in Outlander 5.2, The Mart is used as the site of Wilmington Fight Club, where a crowd has gathered to gamble on a fight between two women who are in dispute. It is here that we are re-introduced to Stephen Bonnet. Bonnet is introduced to Niall Forbes by a mutual acquaintance. Their discussion about avoiding import duties and doing business suggests we will be seeing more of them soon. The gory duel that follows needs no summary, but underlines the dark nature of all three men.
The Mart is a hexagonal timber mart building. It can be found in the town of East Linton, which is also home to another Outlander filming location, Preston Mill. It dates back to 1850, and is the only remaining structure of its kind in Scotland.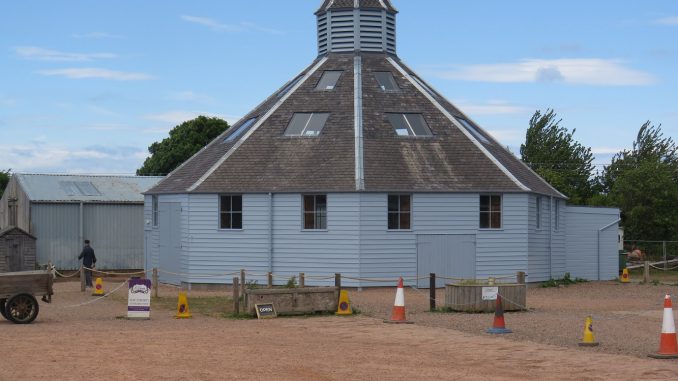 Established by agricultural pioneer Thomas Mitchell Innes, it was built to serve as a market place. The site was purchased from local farmer George Rennie, brother of John Rennie who built London Bridge, to profit from opportunities arising from the the opening of a rail link to East Linton in 1846.
It thrived as part of a successful market, farmers and local traders using it to buy and sell goods from all over the UK.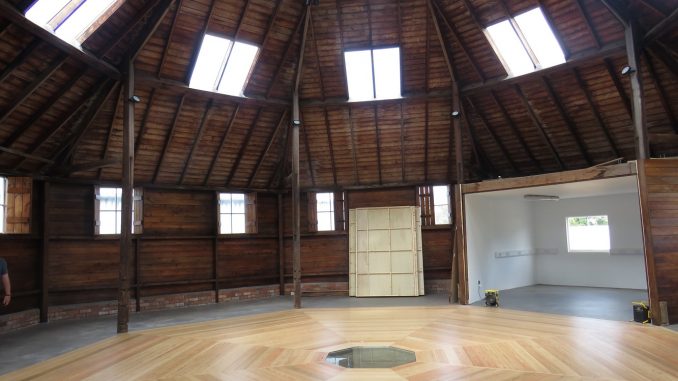 With the closure of the rail line in 1963, The Mart fell into disuse and disrepair. Having survived and evaded proposed demolition, it is now a thriving arts and events venue. Occasionally it is used for filming TV series.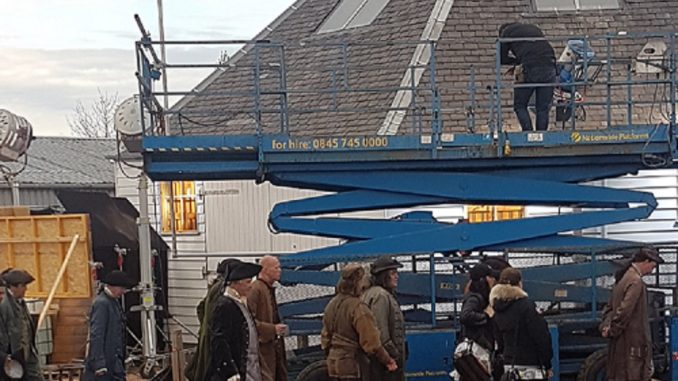 Visiting The Mart
The site can be easily reached by car or by bus (no.s 106, 107). If you're lucky, you will be able to time your visit to coincide with one of the many events hosted by the building – yoga classes, art exhibitions, farmer's markets, etc. The website seems to be in development, but from what we see it looks like a great place to spend a few hours of your day.
Images from : Stewart9395
Website : themart.co.uk