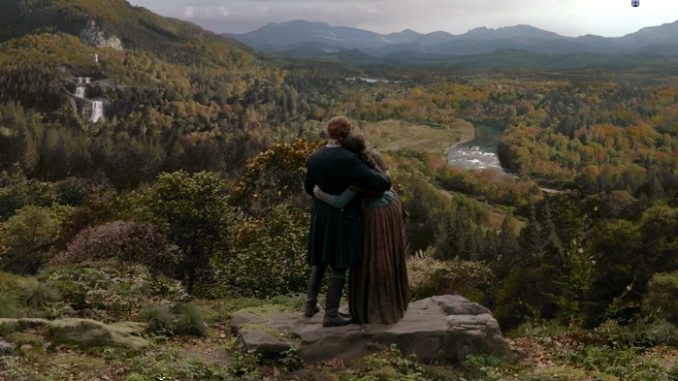 It has been revealed that some scenes in Outlander season 4 have included images of North Carolina mountains.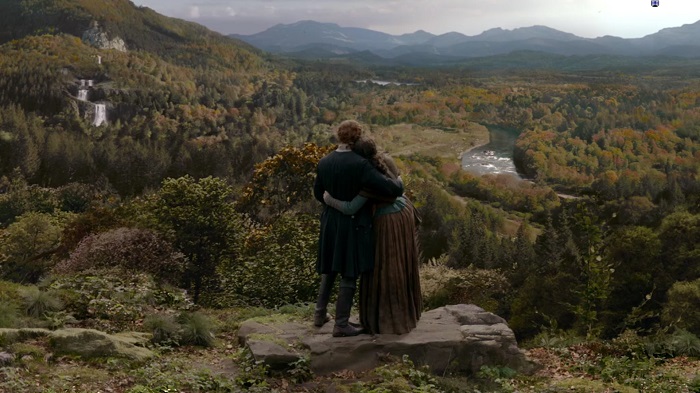 Image courtesy of Starz
Despite being set in North Carolina, Season 4 of Outlander was shot in Scotland. Although raising some concerns that Scotland would not adequately depict the American mountain scenery, the Scottish locations have shown themselves to be excellently suitable actors. However, it has come out that some stock images of North Carolina have also been used.
Executive producers Maril Davis and Matthew B. Roberts recently revealed that stock images of North Carolina have been used. Davis mentioned this during the 'Common Ground' podcast. She explained that it was was used for a number of point-of-view shots.  Roberts added in a Radio Times article that they have used "stock footage from the USA and scenery shots from Eastern Europe to give the show the right 'look'".
Despite this there is no fear of filming moving overseas. As well as the cast and crew being well established in Scotland, Roberts has explained that fans frequently mistake his photos of Scotland for North Carolina. So, Scotland continues to serve the series well.