This street in the west end of Glasgow was used the street in Boston (Furey Street), USA , where Claire and Frank Randall lived with Brianna.
Caitriona Balfe and Tobias Menzies arrived in Glasgow in September 2016 with the Outlander crew to film some scenes in Glasgow's west end, not far from the well known Byres Road. Later, in November, Richard Rankin and Sophie Skelton were seen filming here. Not far from Glasgow University (also used as a season three location), this attractive street was made to look like post-war America.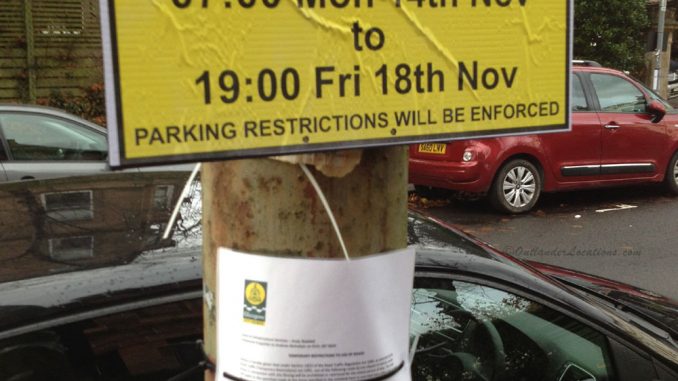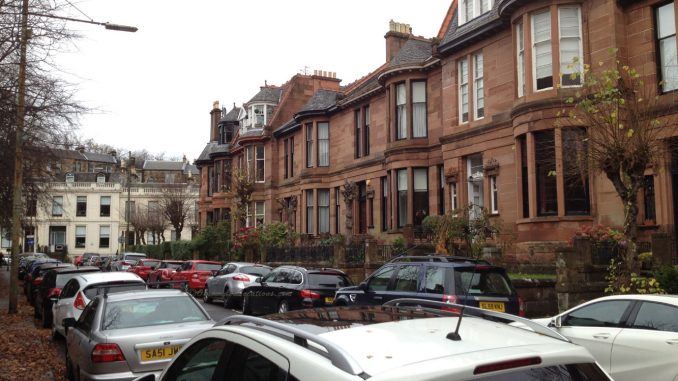 Glasgow, especially in the west end, has many impressive sandstone houses. We can therefore understand why this neighbourhood was used for filming.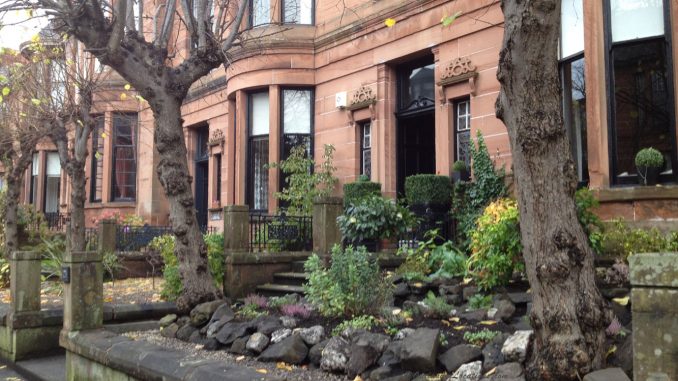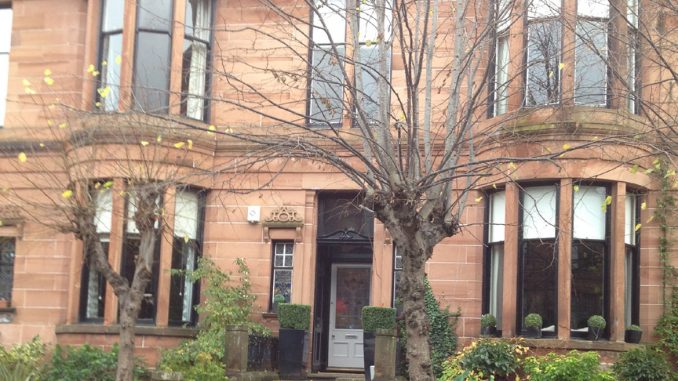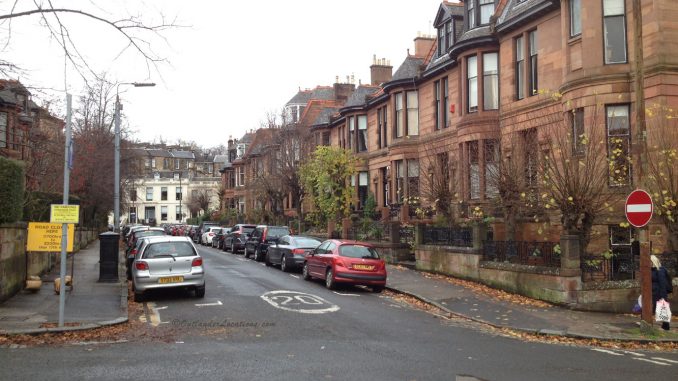 On the final day of filming, we arrived when the actors had gone. The crew were still there tidying up, repainting road signs and packing props. We originally thought that the Christmas tree, bicycle, etc meant that filming had also taken place inside the house. However, comments we read later said otherwise. So, we assume the crew decorated the inside of  some of the houses so that, from outside, it genuinely appear as if it was around Christmas time.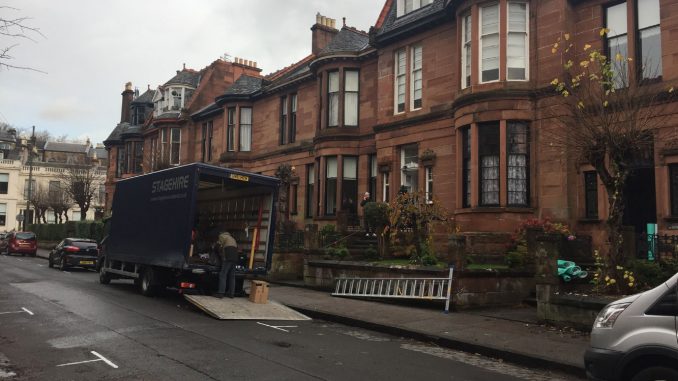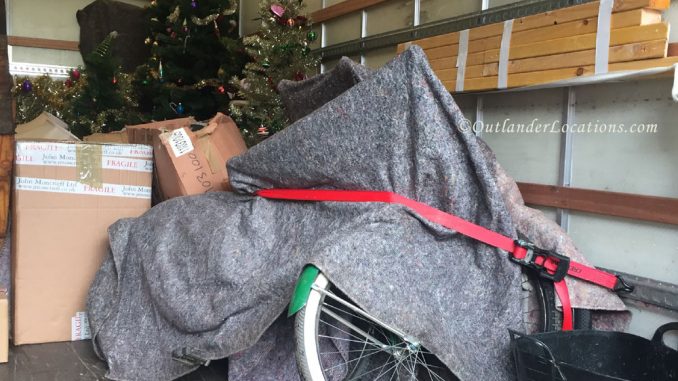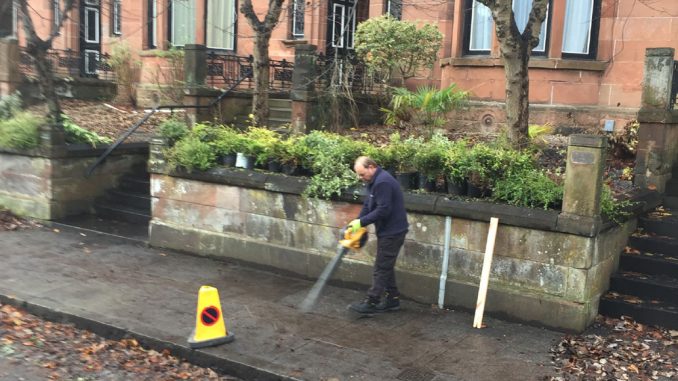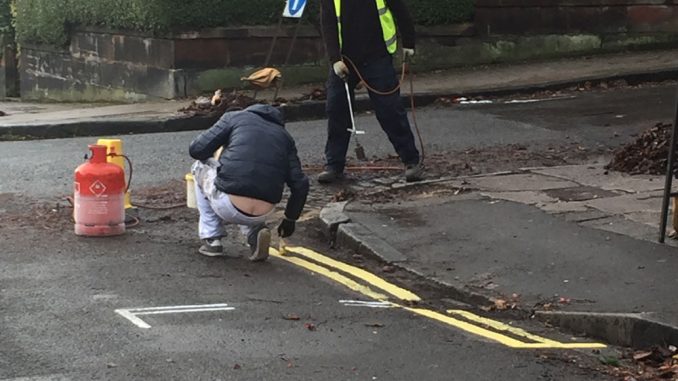 Outlander Locations near Dowanhill Street
Nearby filming locations include Kelvingrove Park, where we see Claire push Bree in a pram, crossing a bridge where a piper is playing. Also close by is the University of Glasgow which is home to at least 3 filming locations.