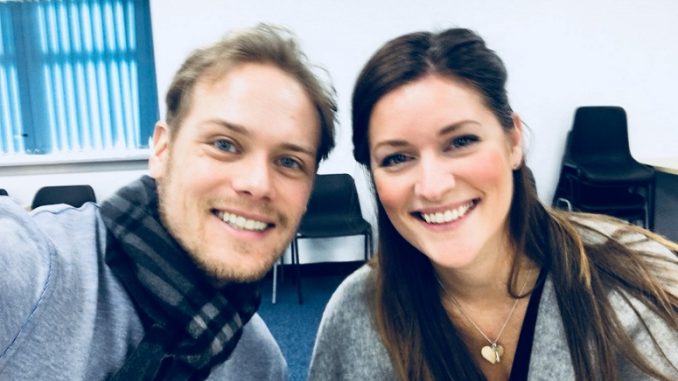 Filming of Outlander season 4 is set to continue. Having enjoyed the a well-earned break, the cast and crew have returned to work in Scotland. Block 3, (episodes 5 and 6) is lined up for filming, and the production team and actors are making preparations.
Great job today Gemma!
Block 3 readthrough.

"When the Caits away….!"

Safe flight @caitrionambalfe !x#ClaireForADay#WeMissYouBalfe pic.twitter.com/oepn7cOzIA

— Sam Heughan (@SamHeughan) January 8, 2018
With the exception of Caitriona Balfe, who was at the Golden Globes, the whole team are busy getting ready for filming. A few days ago, assistant director, Patrick Conroy tweeted that he was looking forward to returning. And, only yesterday, Sam Heughan was doing a readthrough with Gemma Fray. He joked about Caitriona Balfe's absence, saying that she was being missed. We expect she'll be back soon, and are looking forward to hearing about the team being out on location.