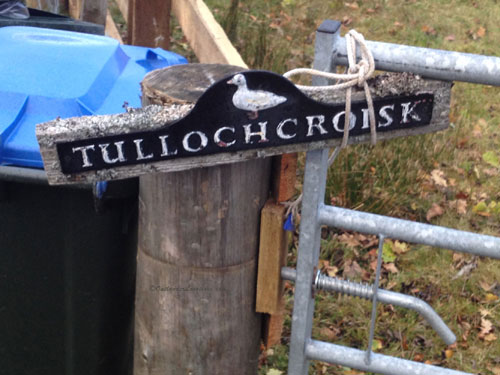 Recent filming for Outlander season 4 has introduced fans to many new locations. These have included East Kilbride's Calderglen Country Park, Newhailes House near Edinburgh and Cumbernauld Glen. However, Ronald D. Moore and friends are also revisiting previously used towns and landmarks.
Having recently returned to Falkland, it wasn't a huge surprise when the Outlander cast and crew arrived back at Culross. We all remember the town being used as Cranesmuir. It was here that we were introduced to Geillis Duncan, and where she was were held while charged with witchcraft. And let's not forget Culross Palace. The gardens of this outstanding building were used as those of Castle Leoch, and its courtyard will be familiar to those who remember Bonnie Prince Charlie's village encampment in season 2. Now, it seems this lovely little town is about to help tell the story of Outlander season 4.
ICYMI: Behind the Scenes Photos of Season Four Filming in Culross https://t.co/7Mk00OwBuz #Outlander

— Outlander TV News (@OutlanderTVNews) February 24, 2018
Quite a few actors turned up. Familiar faces included Sophie Skelton, Nell Hudson and Steven Cree, and Layla Burns who plays Laoghaire's daughter Joan. Unsurprisingly, there were quite a few fans present, there to see the cast and crew in action. As is typical, the stars were very accommodating to the fans who had hoped to meet them.
Went to Culross yesterday and spent the day watching the #filming of #outlander with @MrStevenCree @SkeltonSophie @nellrosehudson watching all the goings on was really interesting & I had a fantastic time, thank you for making my day ? #OutlanderSeason4 #OutlanderFilming pic.twitter.com/ynfnnGUC5Q

— Just Julie (@jewels1974) February 21, 2018
The presence of Brianna at the same location as Laoghaire and Ian poses some interesting questions. Or, are the crew just being efficient with locations (same place, two time periods, etc). No doubt those fans who have read the books will know. For the rest of us, we'll just have to wait until September. Anyway, we understand the next stop is another season 1 site, a definite favourite for many fans. It's Tullochroisk Farm near Kinloch Rannoch, or as it's known by many of us, Craigh na Dun.
Craigh na Dun (Tullochroisk Farm near Kinloch Rannoch) to be next stop for #Outlander filming. Read about our visit, including directions to the site. https://t.co/QuiaB3aMFJ pic.twitter.com/VRfmKPWVgc

— Outlander Locations (@OutlanderLocs) February 23, 2018
There hasn't been any news from Kinloch Rannoch. At the time of writing, there is significant snow falling all over the UK, including the Scottish Highlands. From our experience of driving to Tullochroisk Farm, it's not the easiest place to reach. Doing so on snow covered roads would, in our opinion, be far from safe. So, we think it fair to assume that any further outdoor filming is currently on hold.