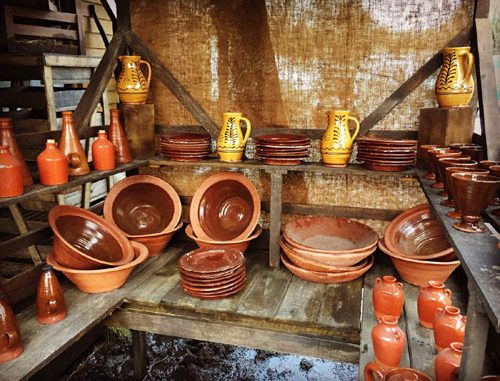 Great news! Outlander season 4 is 50% complete! That's right. A recent tweet by executive producer Maril Davis has revealed that filming of season 4 is at least half complete. This comes as no surprise with the Outlander cast and crew continually hard at work.
We've hit the halfway point in filming! Bring on the next block #productionmtgday @Outlander_STARZ

— Maril Davis (@TallShipProds) February 12, 2018
Fans and the local media have been avidly reporting this Outlander filming activity. Such a report was the significant sighting  of what could be Fraser's Ridge. One lucky fan came across the site, between Doune and Dunblane, and took some excellent photos which he tweeted. There was some discussion about whether or not it was Claire and Jamie's home. A few were not convinced, thinking it was too plush, and may be meant to represent somewhere else. Unfortunately the tweets are no longer available. Instead, production designer Jon Gary Steele posted a photo showing the inside of the location.
.Outlander pic.twitter.com/W068o8GPOt

— JON GARY STEELE (@jongarysteele) February 3, 2018
Sam Heughan and team have also been seen filming at Calderglen Country Park, East Kilbride. Unfortunately, the crew were tight-lipped about what was being filmed. Sam, as ever, was happy to meet fans during breaks, but was equally unwilling to give away any details.
Hit drama Outlander filming in East Kilbride country park https://t.co/C8jqB8iekc

— ScotlandNow (@ScotlandNow) January 31, 2018