Brenachoile Point, on the banks of Loch Katrine was used in episode 13 of Outlander, season 2. It is here that Brianna and Roger spend some time together.
Loch Katrine is a popular site, attracting both tourists and locals. The stunning beauty of the loch and surrounding Trossachs National Park draws thousands of visitors every year.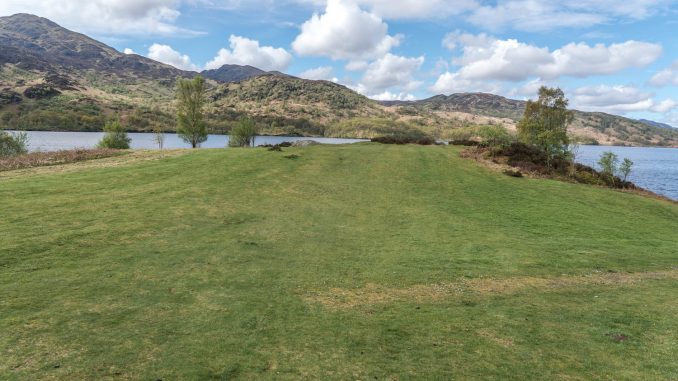 Jutting out into the loch, and with a relatively flat, pleasant area to sit and rest or enjoy a picnic, Brenachoile Point is is one of the best areas to relax and enjoy this area of the Highlands.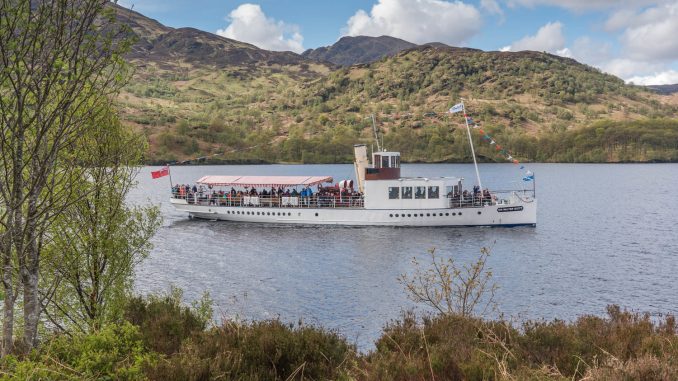 The loch is home to the steamship Sir Walter Scott. Visitors to Brenachoile Point have a good chance of seeing her on one of her tours.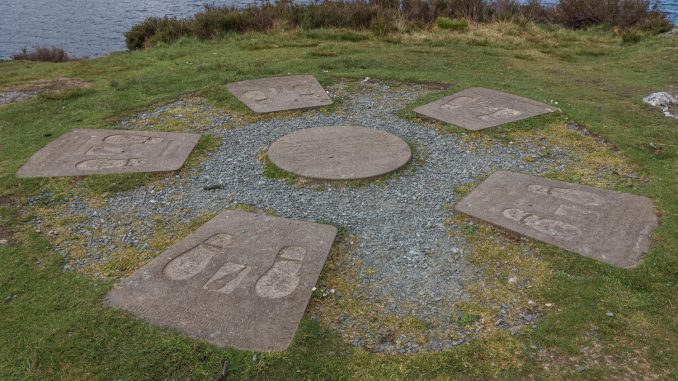 Above images sourced from seelochlomond.co.uk.
There is quite an association with the Scottish writer, Sir Walter Scott. It was Loch Katrine that inspired one of Scott's best know poems, 'Lady of the Lake', and it was here that the real life Scottish outlaw, Rob Roy MacGregor, about whom Scott wrote, was born. At the end of the Point, there is the Brenachoile Point Footsteps that allows you to walk in the footprints of literary giants, including Sir Walter Scott and William Wordsworth.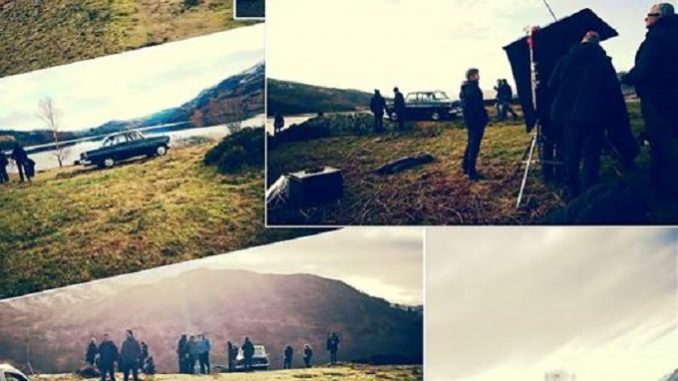 Image supplied by lochkatrine.com.
Brenachoile Point can only be accessed by foot or cycle from Trossachs Pier. There is a private road, controlled by Scottish Water, and access by car is strictly limited to their vehicles. Visitors can hire bikes at the pier. Alternatively, there is the option of hiring golf buggies, which are allowed most of the way to the Point.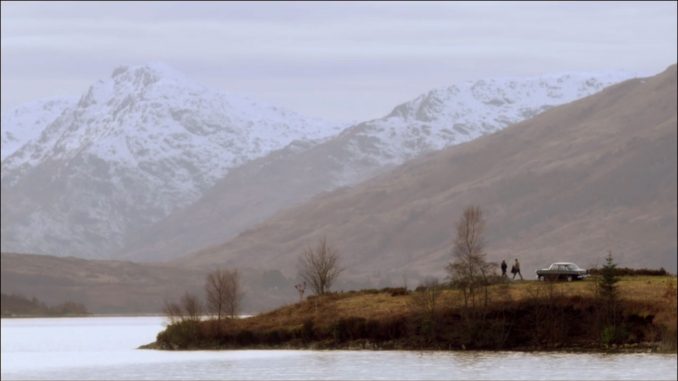 The car used in the scene with Bree and Roger was granted special permission to be at Brenachoile Point. While there it become stuck, and help was needed to remove it. Luckily, the crew of the Sir Walter Scott were available to help move it. We suspect that this explains why cars aren't normally allowed.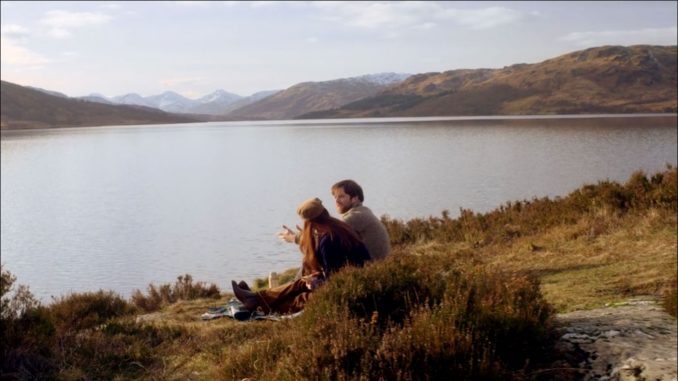 Outlander Locations near Loch Katrine
A short car journey east will take you to Doune Castle and Deanston Distillery, both almost directly across the road from each other. Alternatively, heading south will lead to Finnich Glen, site of the Devil's Pulpit, used as Liar's Spring in season 1.