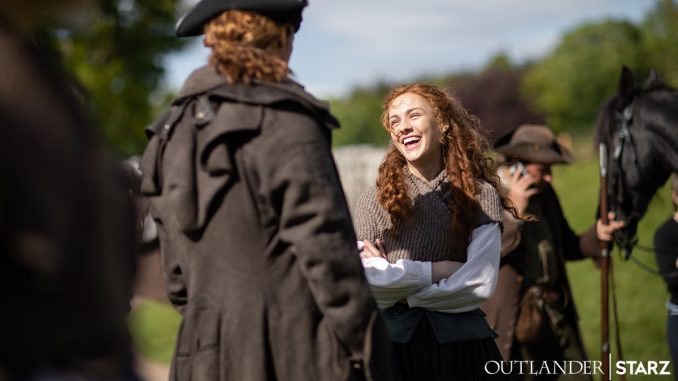 They're not stopping for anything. The Outlander cast and crew are hard at work, and recent reports on social media suggest they are heading towards an inevitable conclusion.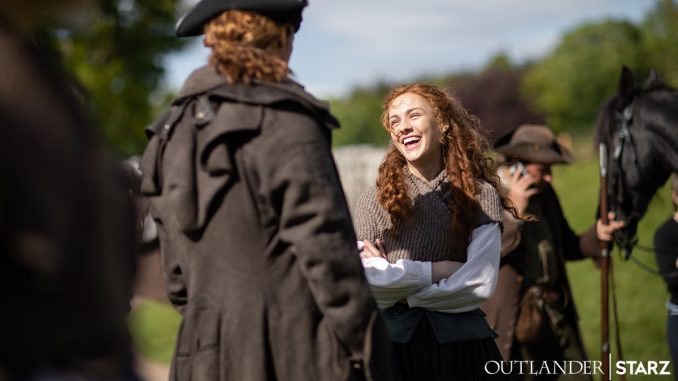 Stars seen, and keeping fans up-to-date, over the past week include Caitriona Balfe, Sam Heughan, Sophie Skelton and Rik Rankin, as well as a few other pivotal players.
"Yeah, yeah we'll be there in a sec…" #Outlander @Outlander_STARZ #Adso pic.twitter.com/MYZWYViSNJ

— Sophie Skelton (@SkeltonSophie) September 21, 2019
If social media chatter is anything to go by there is a lot happening. As well as everyone having to work through the weekend, there was the news of Outlander's new main star arriving to take his place in the team. Yes, Adso has arrived!! And he's making friends. The lovable kitten has taken his place in team Outlander and the only worry, as noted by Sophie Skelton, is if he'll distract the other actors too much.
So, now we know to whom all the credit for having fun between the filming takes of #Outlander goes to???
But of course to #SamHeughan??Adorableness and fun get along???
Your costars gotta addore to work with you??????? pic.twitter.com/NZuMqMdqzc

— AndrejaS (@odyssey158) September 24, 2019
Luckily there has been no clash of egos, and it seems Adso has the his co-stars well trained.
Season 5 #Outlander Ulysses and JAMMF!! ??
Shared by Colin McFarlane pic.twitter.com/5wNA11GZ53

— Outlander Headquarters (@OutlanderHQ) September 25, 2019
Colin McFarlane has also been seen on set, here with Sam Heughan. Usually, where there is Ulysses, Jocasta (and Murtagh??) isn't far away. So, we're hoping this points to Maria Doyle Kennedy and Duncan LaCroix being busy on set as well.
Meanwhile, Richard Rankin has been busy taking photos. As well as the photo of the countryside shown above, he took what looks like a 'shadow selfie' on the beach.
Or was it? There is some discussion between Rankin and Ed Speleers that, while giving nothing away, casts doubt on the identity of the shadow. Perhaps it's not Rankin. Instead, is it Speleers, as Stephen Bonnet? And, if so, what is the pirate up to? And where will it lead?
Wherever its all leading it looks like it could be quite monumental. The Instagram video above, showing the Outlander crew behind the scenes, suggests that a lot of great significance is happening. The number of trucks and people assembled in North Berwick is surprisingly large. That, the fact that there nearing the end of filming, and with so many significant characters assembling, we can only assume that if they're not preparing to invade Fife something equally impressive must be about to happen.