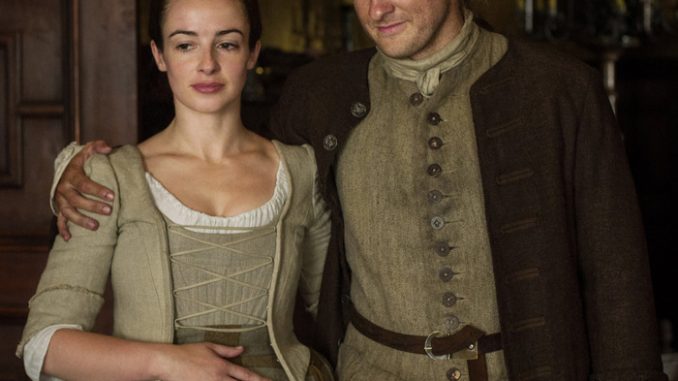 We're worried about Outlander's Clan Murray. Recent announcements concerning Steven Cree has got us thinking. And we are a wee bit concerned.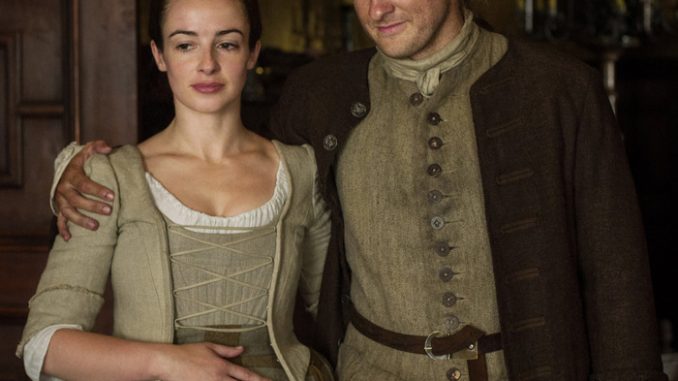 The Murray's have been a significant feature of Outlander since season 1. First appearing in episode 1.12 'Lallybroch', we were introduced to Jamie's sister Jenny and her husband, and Jamie's best friend, Ian. We also met their son Jamie, the now current laird of Lallybroch (as of season 3). We learned about how they looked after Lallybroch in Jamie's absence. Then, over time, we were also introduced to Jenny and Ian's many children, including young Ian. As we know, it was young Ian's capture that is instrumental in taking the story to the Americas.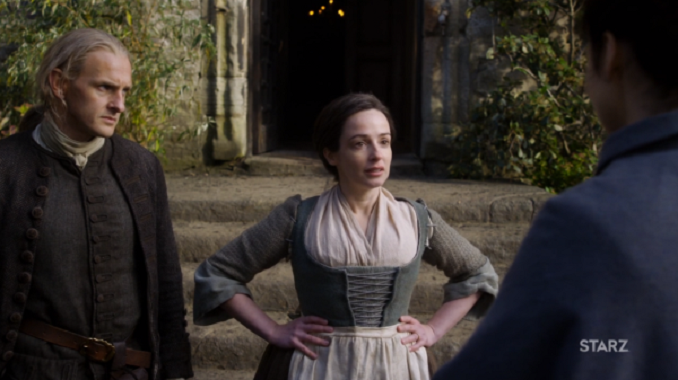 As far as the Murrays are concerned, the TV adaptation has been fairly loyal to the books. The first three seasons featured them as originally written, including Jenny, Ian and significant others, including offspring, relatives (wee Jamie's wife, Joan) and servants. However this changed drastically in season 4.
Lallybroch featured in season 4, in 'Down the Rabbit Hole'. This involved an all-too-short scene of Bree at Lallybroch. There she is met by Ian, who is alone, Jenny being away helping with a birth of a grandchild. This contrasts with book 4, 'Drums of Autumn' in which Bree meets and spends time with Jenny, telling her about her knowledge of Jamie and Fraser's Ridge. Laura Donnelly was intended to take this role as expected. However, a lack of planning together with Donnelly starring in 'The Ferryman' on Broadway, meant that she was unavailable.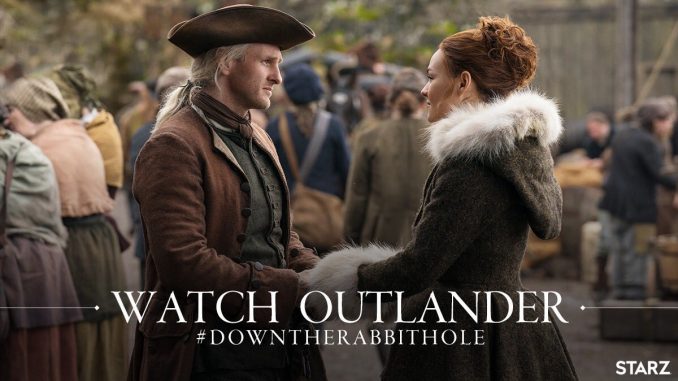 The expected appearance of the Murray's in season 5 is somewhat debatable. There are no scenes in 'The Fiery Cross' directly associated with Lallybroch or featuring the Murrays. However, there are a few pages during which Claire and Jamie read a letter from Jenny in which she mentions young Ian and goes on to discuss Laoghaire. Our suspicion had been that the scenes planned for Midhope Castle would feature Jenny, and most likely Ian, discussing / writing this letter. Although not necessary, many fans would undoubtedly appreciate the inclusion of Lallybroch.
Obviously neither Laura Donnelly or Steven Cree were available. All recent discussion has centred around Cree, and his beard. The official line is that he had been lined up to act, but when offered the part of Gallowglass in A Discovery of Witches the need to have a beard for this part ended any chance of him being able to appear in Outlander. As we've said before, we think this reason to be somewhat tenuous. Plenty of men had beards in the 18th century. Assuming Laura Donnelly was considered,  we can only assume she was, again, otherwise committed.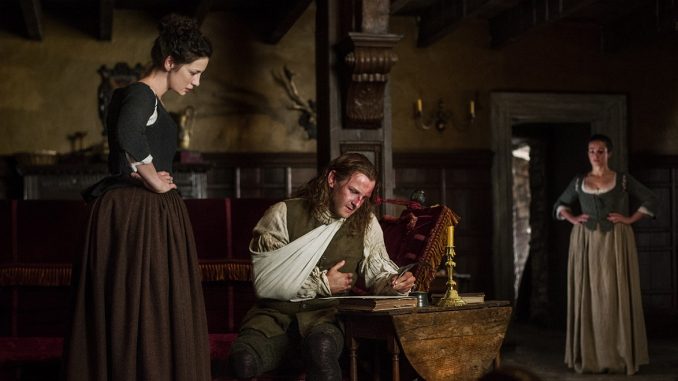 So, would it be fair to describe the Murray clan as endangered? Our understanding is that their story is far from over, and fans want to see more of the two actors. However, Cree's part in 'Discovery of Witches' will commit him to up to 2 seasons worth of work. Unless there is a suitable break in filming that fits with Outlander plans, we can't be sure he'll be available. As for Laura Donnelly, things look similarly uncertain. She expressed, in WMagazine.com, an expectation that she won't be asked back as Jenny (who is much older when she returns). Also, a quick look at IMDB shows that she's busy working on the new show The Nevers. So, it doesn't look good.
All things considered, we think we have good reason to be a wee bit worried for the Murrays of Lallybroch. We all love seeing actors Laura Donnelly and Steven Cree playing their parts in the Outlander saga. Unfortunately, their acting abilities have not gone unnoticed elsewhere. Hopefully some accommodation can be worked out, as it would be a real shame if we don't see Jenny and Ian again.