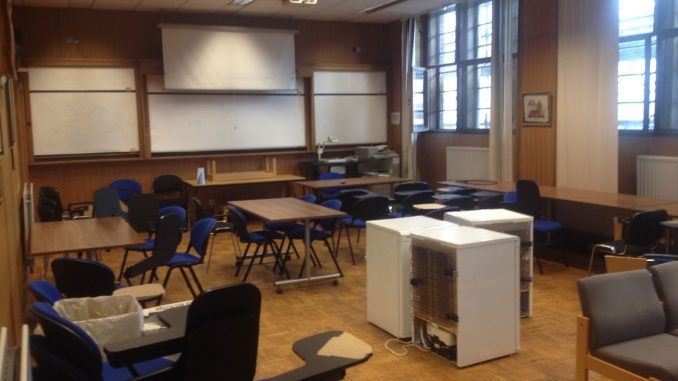 It is well know that the University of Glasgow was used as Harvard in season 3. The area in and around the cloisters at the University's main building is well known for the scene between Claire and Brianna. Initially, we thought that this location was the only one used at the university. However, further research, and a little help from a couple of fans, showed us otherwise.
There are at least two other locations. One is the conference room in the Joseph Black Building, used by the University's Chemistry Department. This was the room where Brianna attended a lecture about Paul Revere. The other is the Melville Room in the old building, near the cloisters. So far, we've visited the first, and the other remains… a challenge.
With the help of directions from fellow fan, Daniela Biela, we were able to find the Joseph Black Building. We'd been given the name of a contact at the building's reception who could probably point us in the right direction. Unfortunately, she wasn't there. Luckily however, after a little bit of searching, we were still able to find the room in question.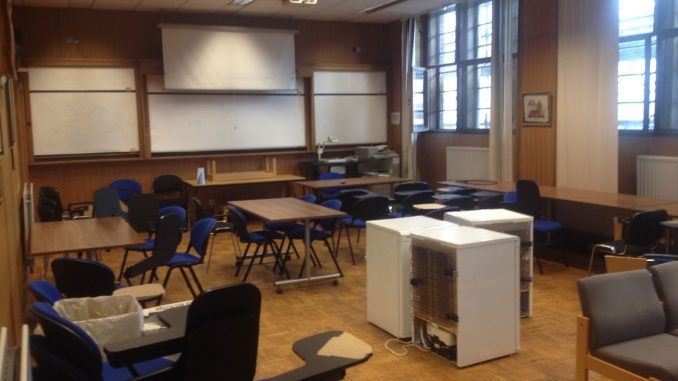 The Melville Room is, we understand, used as venue for the cocktail part attended by Frank and Claire, then later for Frank's memorial. Access to this room is restricted, so we may have to work on a way of get access. Until then, it can be viewed at the University website.