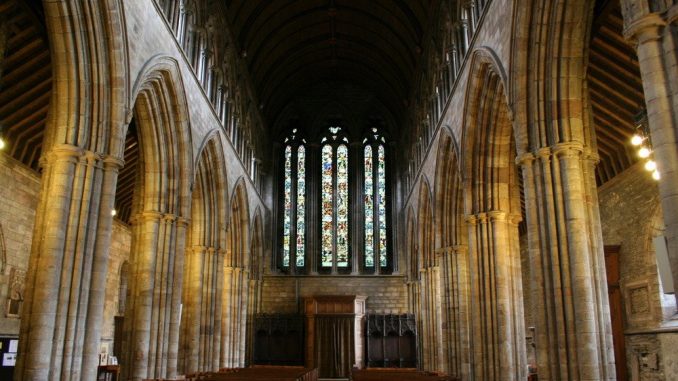 Following recent filming in Glasgow, at St Andrew's in the Square, the Outlander team have been seen at work at new locations across Scotland, including Tyndrum, Dunblane and Twechar.
Sam Heughan was reported filming at an undisclosed  location. It was explained that filming had been taking place on private land, so the location was being kept secret. However, at the same time, one fan mentioned that she had heard about filming having just taken place in Tyndrum. Were both reports of the same work? We suspect so, but can't confirm.
#outlander #OutlanderSeason4 #frasersridge #SamHeughan location will not be discussed so please don't ask. pic.twitter.com/k96RfFwDMF

— kevin (@d16nag) March 28, 2018
It wasn't long after this that Sam was rumoured to be filming in Dunblane. Again, this went unconfirmed. However Outlander's Executive Producer, Maril Davis had released a photograph of her journey "on the way to work". A local, Linda Pratt, recognised the area as being near Dunblane.
Jamie / Sam Heughan is right now Outlander Filming at Dunblane Cathedral near Stirling. don´t know if it is true (because i am not around there), but the Cathedral itself is anyway worth a visit pic.twitter.com/IU1I5EAyhu

— catrin porsiel (@CatrinPorsiel) April 5, 2018
Most recently, we've heard that filming has been going on in Twechar, between Glasgow and Cumbernauld. A convoy of Movie Makers vehicles was seen in the area on Monday night. It seems that this is a popular location. One fan told us that "they have been filming there on and off for months".
A recent #Outlander? convoy seen near #Twechar. Could this have anything to do with the filming of the 'marrit man' scene?? pic.twitter.com/0EUl3RBMsl

— Outlander Locations (@OutlanderLocs) April 11, 2018
At the time of writing Sam Heughan and Sophie Skelton have been seen at the studio in Cubernauld. However, we've heard that there will be some filming on location in Glasgow's Pollok Park next week. We look forward to finding out more soon.