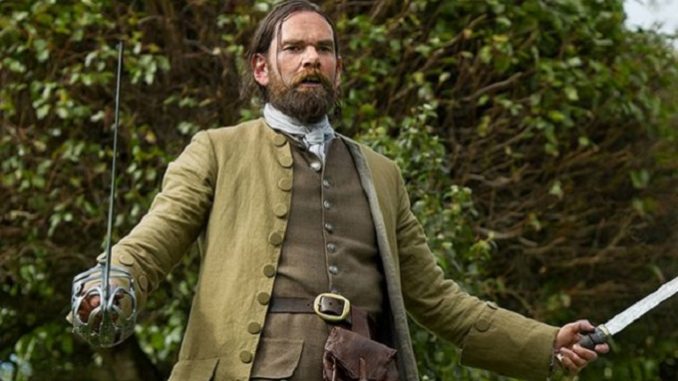 Murtagh Fitzgibbons Fraser has sadly died in battle. In memory of Jamie's Godfather, or as we sometimes refer to him 'the Han Solo of Outlander', we look back at the adventures of the grumpy warrior, and the locations where he played many important parts in the story of the Frasers.
Tulloch Ghru, Rothiemurchus Estate (Rescuing Claire from Black Jack Randall)
We were introduced to Murtagh at Tulloch Ghru, a wooded area just  southeast of Aviemore. Used to represent Clan Mackenzie land, it is here that Jamie's Godfather dramatically rescues Claire from a violent attack by Captain Black Jack Randall. He then takes her to meet Jamie and the Mackenzies.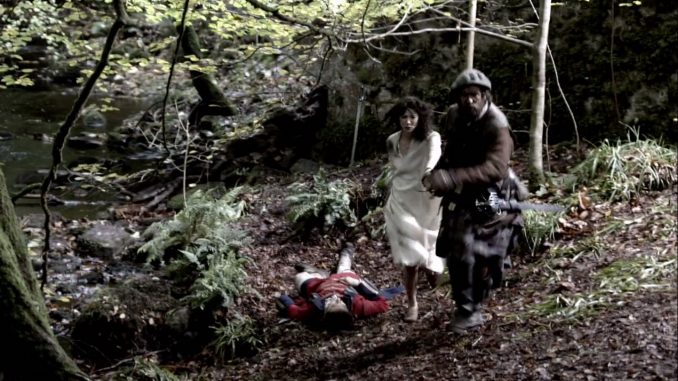 Doune Castle (Making a friend of Claire at Castle Leoch)
Back at the home of Clan Mackenzie, we learn more about Jamie's moody companion. We learn that he is helping protect Jamie, who is wanted by the Redcoats. Compared to most of the Mackenzies, he shows a degree of trust for Claire, even hinting towards her being a better prospective wife for Jamie than the childish Laoghaire.
Drummond Castle Gardens (Combat training at Versailles)
It is here that we see Murtagh honing Jamie's sword skills. Their actions draw a crowd of onlookers, causing Murtagh to address them with disdain.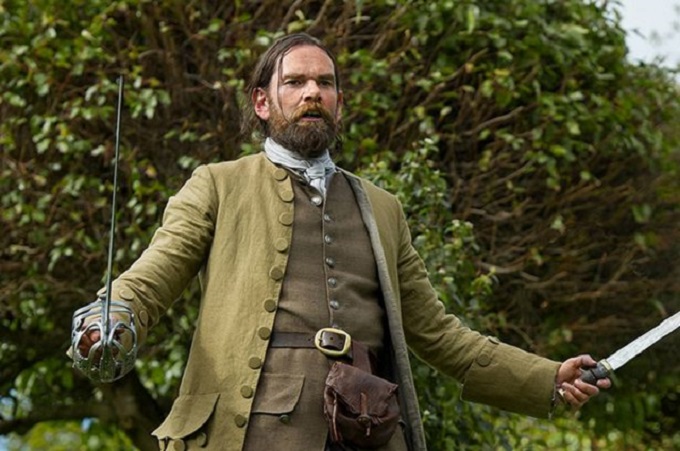 Hopetoun House (Fighting thugs on a Paris street)
Used for many Outlander scenes, Hopetoun House estate was used for the attack on Mary Hawkins. A rare example of Murtagh coming off second-best, the 'tough as nails' godfather suffers a beating at the hands of several of the Duke of Sandringham's thugs. He is ashamed at having failed Claire and Mary, and promises them vengeance.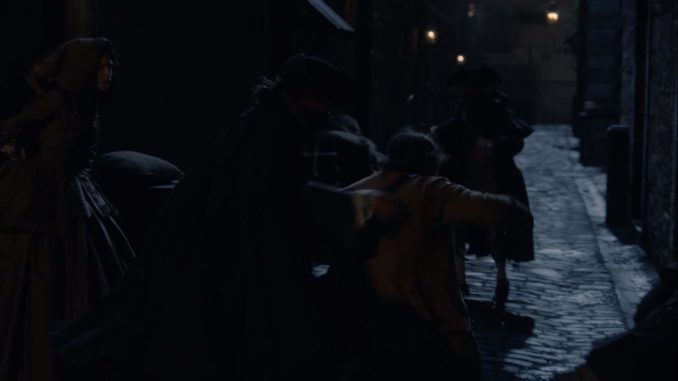 Prague (Learning about Claire's time travel)
In season 2 Murtagh learns from Jamie about Claire being from the future. Jamie quickly learns what Murtagh thinks about his lack of trust.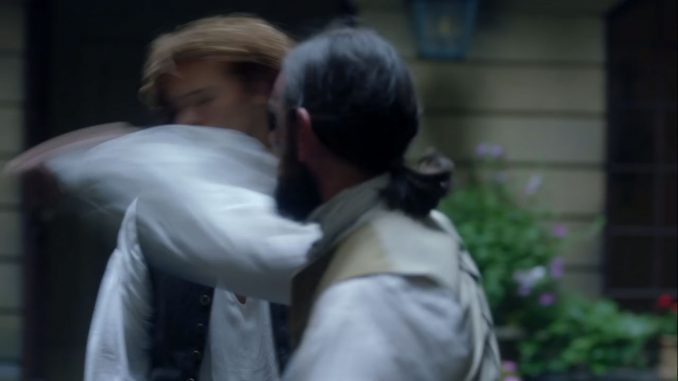 Callendar House (Avenging the attack on Mary and Claire)
Located in Falkirk, Callendar House appeared for a memorable 'Murtagh moment' in episode 2.11, "Vengeance is Mine". While on the run from the Redcoats, Claire and  Murtagh find their way to the Duke of Sandringham's home, Belhurst Manor. Sandringham is revealed as having organised the attack on Claire and Mary, and Murtagh makes good on his promise to them.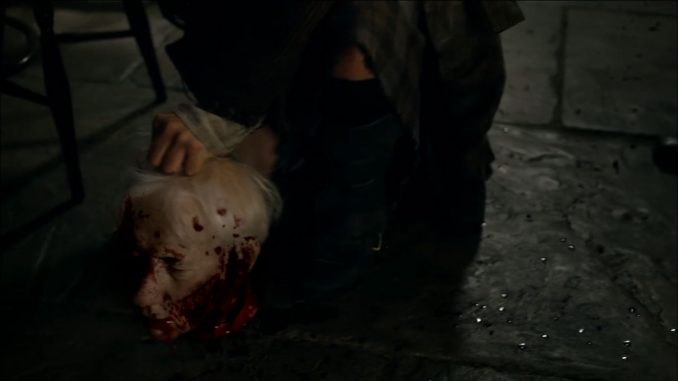 Falkland (Escorting Claire to meet Black Jack, Alex and Mary)
Murtagh accompanies Claire when she attends to the dying Alex Randall. As well as acting as a bodyguard (against Black Jack), Murtagh offers to marry Mary, in the event of Alex's death.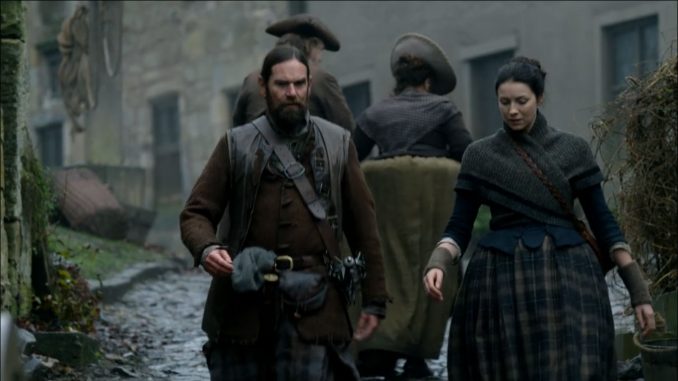 Torbrex Farm, Greengairs (Battle of Culloden)
Murtagh joins Jamie at Culloden battlefield. He lets Jamie know that the Frasers are on their way back to Lallybroch, then kills a British soldier and runs into the battle.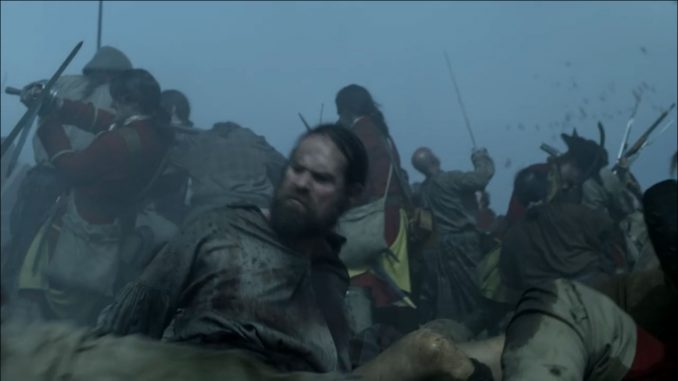 Craigmillar Castle (Ardsmuir Prison)
Murtagh has survived Culloden, but is imprisoned alongside Jamie and other Jacobites. He is struggling to survive, suffering from disease and hunger.